The Bèsame Cosmetics x Agent Carter​ ​makeup collection is perfect for all of your glam spy needs
When was the last time you went full glam and embraced a timeless, vintage look? If you're all about that '40s look, then you probably know all about the upcoming Bèsame Cosmetics x Agent Carter collection. The first product to drop was a mysterious and gorgeous lip kit, but luckily for us, there is more on the way. You'll soon be able to channel this glamorous era with the help of these three beautiful new products, and the best news is, you won't have to wait much longer.
Bèsame has been dangling the Agent Carter makeup collection before us for what feels like ages now, but starting April 23rd, you'll be able to get it online all for yourself.
If you happen to be attending the Dapper Day Expo at Disneyland on April 21st and 22nd you'll be able to get your hands on it even earlier, so keep those eyes peeled for a live message on Saturday morning with all the details. Knowing Agent Carter, it will most likely involve some sort of hunt as a mystery is solved.
The Bèsame Cosmetics x Agent Carter: 1946 Collection will feature a lipstick, dusting powder and eyeshadow palette.
Talk about stunning.
The 102 Sweet dreams Lipstick will be available for $24.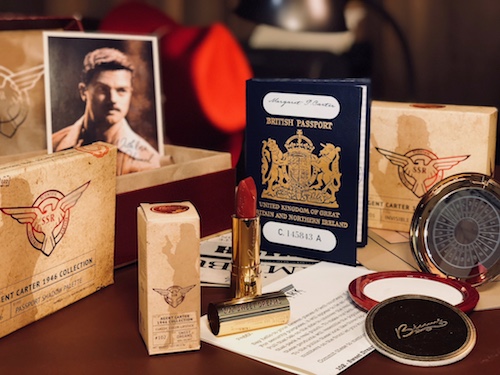 It's the perfect sultry, mysterious red lip you've been dreaming about.
The Invisible Dusting Powder will retail for $35.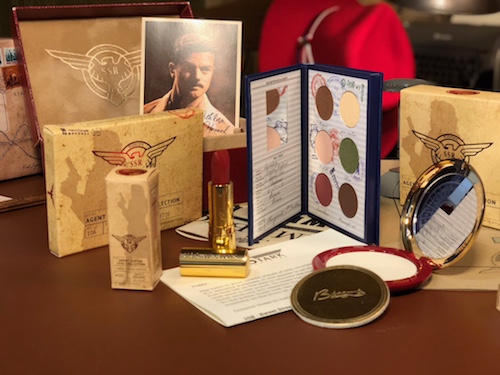 This translucent powder will set your makeup and give you a gorgeous 1940s timeless finish.
The Passport Shadow palette will be available for $36.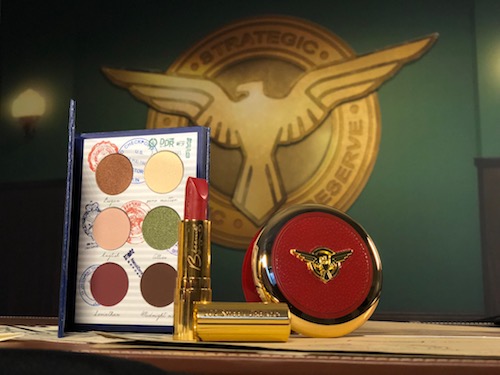 You'll get the most resplendent secret agent eye looks with these six stunning shades. It even has a built-in mirror for on-the-go application.
Be on alert, because the day is nigh and you won't want to miss out on this spectacular collection. Sign up for updates, here.