Bésame Cosmetics' mini powder set will look so GORGE on your vanity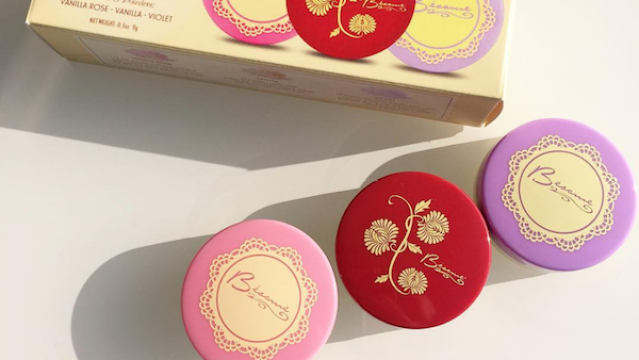 Every beauty addict knows that the best makeup doesn't just beautify your face — it also beautifies your vanity. Am I right? We are, admittedly, total suckers for cute, jaw — dropping packaging. While we totally agree that you should never judge a book by its cover, we kind of feel like it's OK to judge a cosmetic by its packaging. Here's why we think that's totally legit: 'cause great packaging doesn't just make a product more enjoyable to use, it also means the item doubles as a decorative object. Exhibit A: This precious little powder set from our friends at Bésame Cosmetics is making us swoon.
https://www.instagram.com/p/BLgdSGdhEhe
The shape, color and size of the packaging on these brightening powders are just so pretty. Wouldn't they be the perfect compact, feminine pieces to add interest to your makeup display?
Ok, so we know what you're thinking: It's silly to buy a beauty product just for its aesthetic value alone, right? And we totally agree, which is why we're happy to report that you'll get great use out of these products as well. Each powder is designed to use over foundation, like a translucent powder, or you can totally use it alone. Either way, these brightening powders will leave your skin looking flawless and it will give you the JLO — glow we all strive for.
https://www.instagram.com/p/BLw0bXtBQoB
The set includes a violet, a vanilla rose and a vanilla powder option, and they can all be used individually or mixed together to create a custom shade. The three setting powders are specifically meant for color correcting. These cult classic items have been around before color correcting was a trend, so you know you're getting your money's worth.
https://www.instagram.com/p/BLex8j9BPqI
Either way, these give your skin a nice soft, luminous look. You could treat yourself to one set or divide the three powders up and use 'em as stocking stuffers. The set is available for $25 — so worth it!