Bésame Cosmetics' is restocking their famous cake mascara AND giving it a new makeover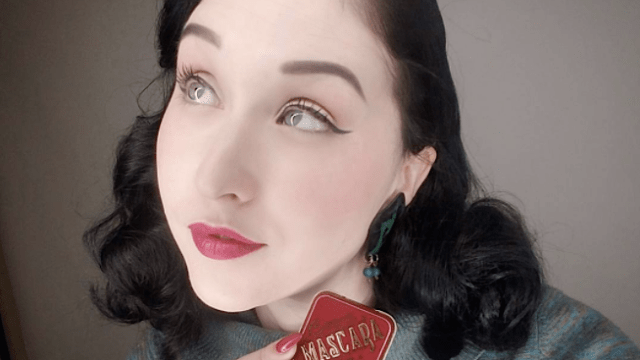 Bésame Cosmetics has totally changed the lash (and brow) game since the release of their 1920 Cake Mascara. We aren't the only ones in love with the vintage throwback — retailers like Sephora have been out of stock due to high demand. Not only are Bésame restocking their popular item, they're giving it a brand-new look! Though the cake mascara originally came in just black, it will now be offered in brown as well.  The company is also re-releasing the product in stylish tin packaging!
Bésame is now accepting pre-orders for their re-imagined collection. Both colors are $25 each and can be ordered directly from the Besame Cosmetics website.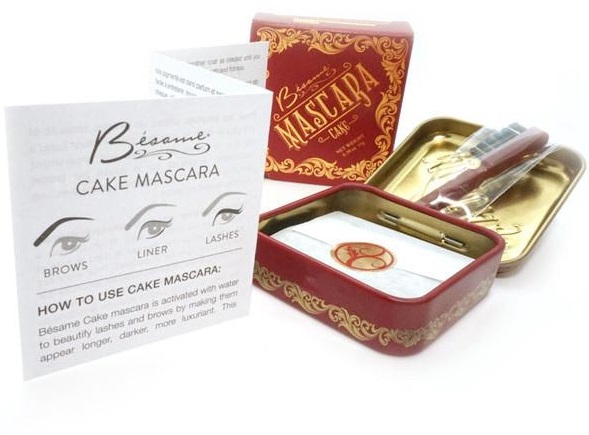 The handy travel-friendly tins come with all you need to create fabulous eye looks. While you can use different applicators to apply the product, Bésame's 1920 cake mascara includes a brush that can be used for mascara, liner, and brow filler.
Simply activate by adding water, it's like mascara magic!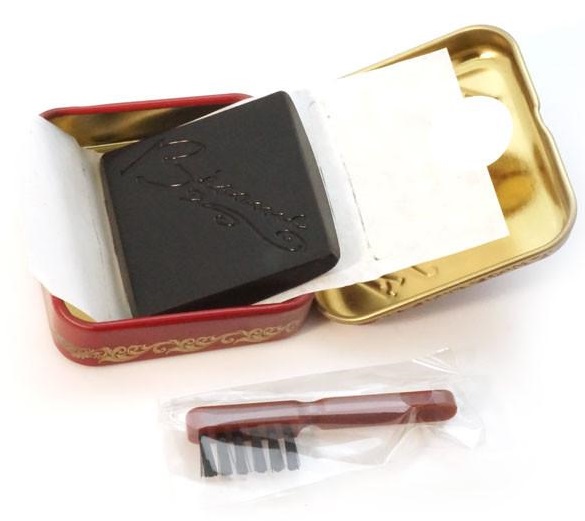 There are so many reasons why we love cake mascara. First, we are able to reapply and build without getting clumpy lashes. Second, we can use the product until we run out — no need to toss it prematurely. Finally, you have to admit that it feels pretty glamorous using the same type of cosmetics that the golden age of Hollywood did!
How neat are these little squares of Bésame cake mascara?! We are definitely ordering both shades!