Bésame Cosmetics is coming out with an "Agent Carter" collection, so get ready to partake in some beauty espionage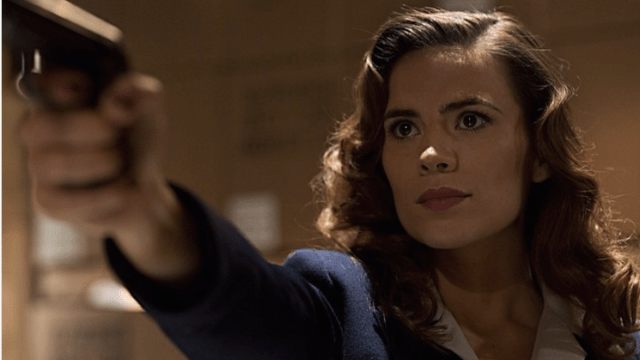 As if Bésame Cosmetics' huge Disney announcement wasn't enough to satisfy the makeup-obsessed, the vintage beauty brand has confirmed that a collaboration with Marvel on an Agent Carter collection is in the works. Fans of both Bésame Cosmetics and the now-cancelled Agent Carter TV show may already have been aware of a connection between the two. After all, Peggy Carter wore Bésame's Red Velvet lipstick on the show, as evidenced by a tweet made by actress Hayley Atwell  back in 2014.
Like a master spy, Bésame discreetly dropped the news on their website via a "company letterhead" from Stark Industries. It reads, "Peggy, Your newest pieces of tech are on the way. I'll admit makeup is not my strong suit so we teamed up with an American brand to make our tech look as convincing as possible. This is as much details as I can tell you in an unclassified letter. Your mission briefing will be in the fall, enjoy the summer. — Howard." So clever!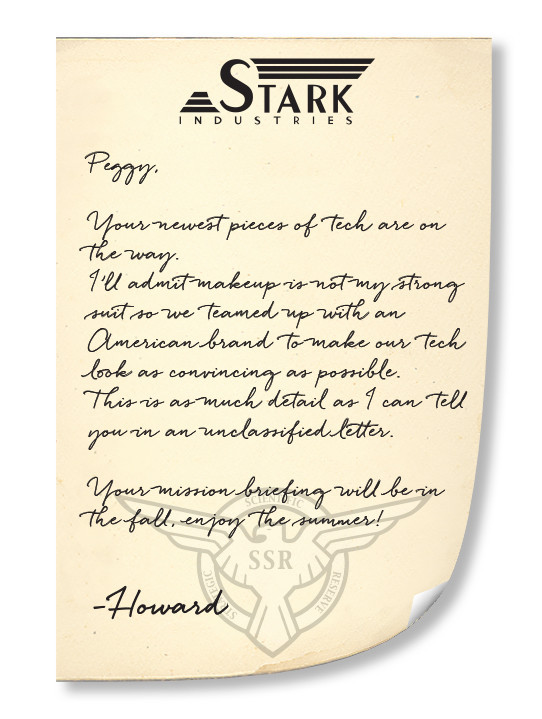 Hmm, "newest pieces of tech" can't help but make us think the collection will feature spy-themed packaging.
Perhaps we can expect the Bésame Cosmetics version of Peggy's "Sweet Dreams" lipstick?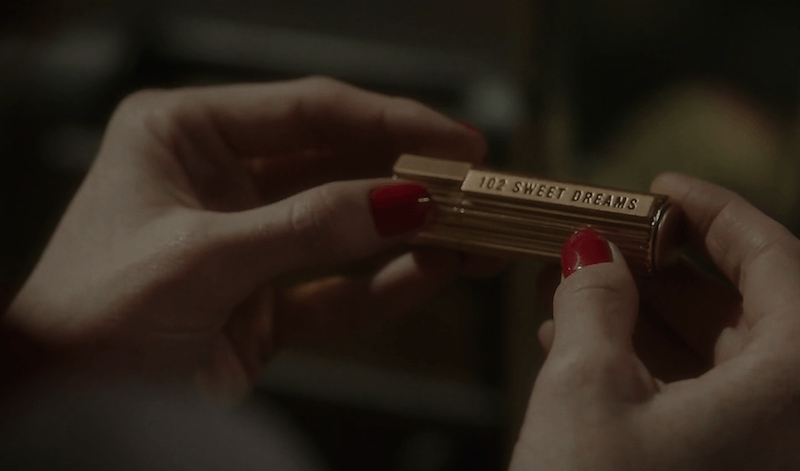 The gold tube does remind us of Bésame! Though we probably won't have to worry about knocking someone unconscious during a makeout sesh.
At Disney's D23 fan expo, we chatted with Loni Clark, Bésame's Marketing Director about the upcoming collection. She says we can expect lipsticks, powder, cosmetic bags, eyeshadows, and the brand's existing 1940s perfume, which is the same fragrance she wore in the show. The collection will launch in November.
https://www.instagram.com/p/status
If the fan response is any clue, Bésame x Agent Carter is going to be quite difficult to keep in stock.
false
Since the show was cancelled in 2016 after a two-season run, this upcoming collection will be a way to retain some of that Agent Carter magic. (We're still sad about that cancellation, though.)
If you're too anxious to wait until November, you can pick up Red Velvet for $22 or the 1940 fragrance for $25. We honestly can't wait to see what this spy-themed cosmetics collection looks like.