The teaser for Netflix's "Benji" is here, and you'll be happy to know he's still a very good dog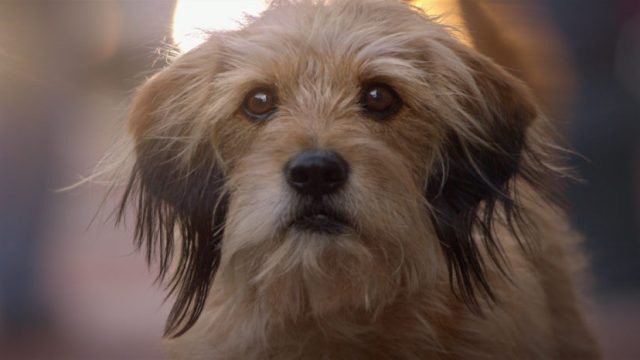 Every other movie can go home now, the film that really matters is here, and it's the reboot we never knew we needed. Netflix just released a teaser trailer for Benji, and we're already crying out of sheer happiness. Because, hello, did you know we love dogs?
To those who need reminding, Benji is everyone's favorite furry hero who starred in a slew of hit films in the '70s, and he's back to save the day once again! This time, he's getting a new home team, and hi Benji, we volunteer as tribute.
The synopsis indicates that this version is a modern take on the original story, but to be honest, we'd be fine with just a 90-minute montage of this very good dog wagging his tail, like he does in the teaser.
"A modern day retelling of the classic, the story of Benji follows one orphaned puppy and Carter and Frankie, two capricious New Orleans school kids who strike up a friendship with the tenacious street dog. When danger befalls them and they end up kidnapped by robbers who are in over their heads, Benji and his scruffy sidekick come to the rescue."
Writer and director Brandon Camp, the son of the series' creator Joe Camp, is responsible for introducing the iconic pup to the new generation, with Blumhouse's Jason Blum as the producer. Blumhouse is best known for films like Paranormal Activity and Get Out, but it looks like they won't turn Benji into some sort of dog monster (fingers crossed).
https://www.youtube.com/watch?v=0QmCcYZMQoQ?feature=oembed
Scott Stuber, head of original film at Netflix, told the Los Angeles Times that they hope Benji's story will transcend generations, and hey, we're on-board with that.
"People all over the world grew up having watched 'Benji' with their families," he says. "We knew this film will allow our members around the world to keep sharing this story with their families... And who doesn't love an adorable dog?"
Honestly, though. WHO DOESN'T?! We can't wait for all the very good dogs to come when Benji lands on Netflix on March 16th.