Benefit's new makeup kits have everything you need to go straight from work to date night
Benefit Cosmetics just released two sassy new makeup kits that are perfect for sexy dates and weekend trysts.
Benefit has a knack for curating kits and combos of products that go together flawlessly. Their latest kits are no exception. Date Night With Mr. Right has everything you need for a sultry evening out. Sunday My Prince Will Come is for the morning (or weekend) after the aforementioned date night.
Each kit contains four mini versions of Benefit best-sellers in a collectible makeup bag, plus a Signature tips and tricks guide. The limited edition kits are available now online through Sephora for $32, each.
The pink and gold kits fit neatly in your purse for touch-ups on-the-go.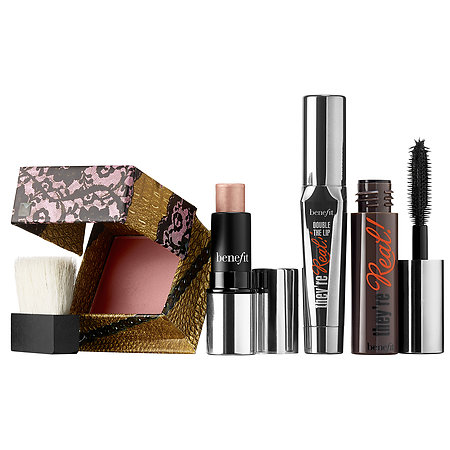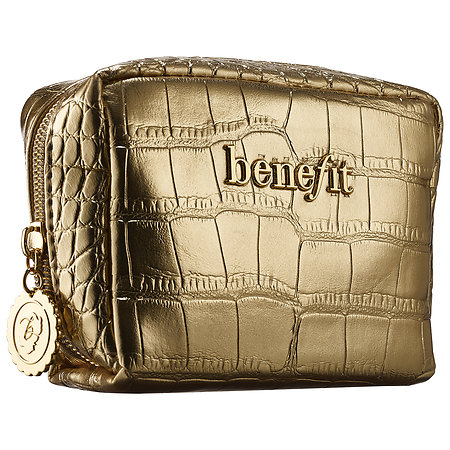 Date Night With Mr. Right comes in a disco diva faux alligator gold bag. The kit includes everything you need for a full face date look.
The kit includes They're Real! Double The Lip in Lusty Rose, Rockateur blush in Rose Gold, They're Real! Lengthening & Volumizing Mascara in Beyond Black, and Watt's Up! Cream-to-Powder Highlighter in Champagne.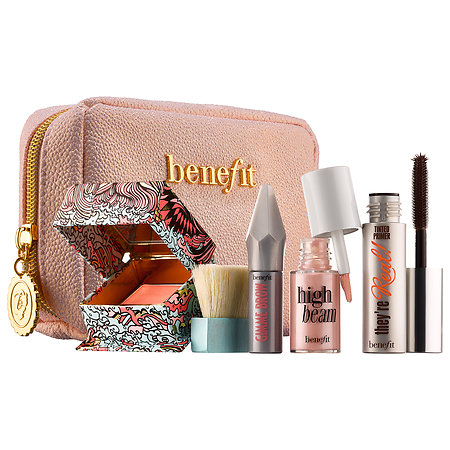 The Sunday My Prince Will Come weekender kit contains Benefit's latest sunny golden pink blush, GALifornia. You'll also get Gimme Brow in Shade 3, High Beam highlighter, and They're Real tinted primer in Mink Brown. Stash it all in the portable blush pink collectible makeup bag.
We can't guarantee that your date will go great, but you can definitely look fly while you're putting yourself out there!
Check out the two new Benefit Cosmetics makeup kits on Sephora.com for $32 each.