Benefit's classic lip stain has a gorgeous new limited edition look
Just when we thought Benefit's most historic, iconic product couldn't get any more perfect, the brand did something to make it even better and we cannot contain our excitement!
https://www.instagram.com/p/BGwagE3yUyq
For those of you who aren't familiar, one of Benefit's bestselling (and just straight up best) products is Benetint, which essentially changed the liquid makeup game. It's sort of the OG lip stain — a perfectly tenacious, rosy red liquid that dries right on your lips and does not budge.
As if that weren't enough, it also doubles as a cheek stain and leaves you looking like you jut rolled out of the gym (but like, in a good "I'm just naturally flushed" way, not a nasty "I'm so sweaty" way).
Benetint has always been this perfect shade of rosy-pinky-red that is amazingly buildable, which is probably why it's literally been around for decades. You know how brands stop producing items all the time? Not this one — we predict it will literally be around for ever.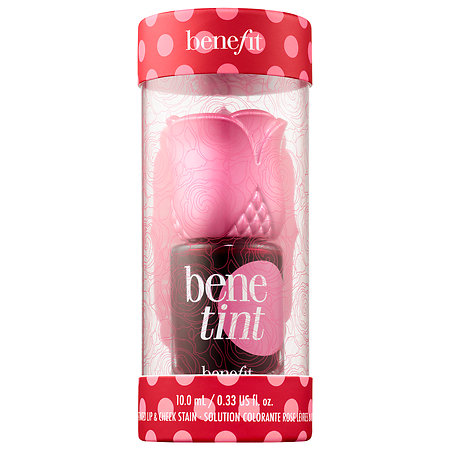 The only difference we foresee? Changes in packaging. Right now, for example, Benefit is offering a limited-edition special package for the product and it's so pretty. The bottlecap is shaped like a rose, which is a nod to Benetint's history, as it was originally called "Rose Tint."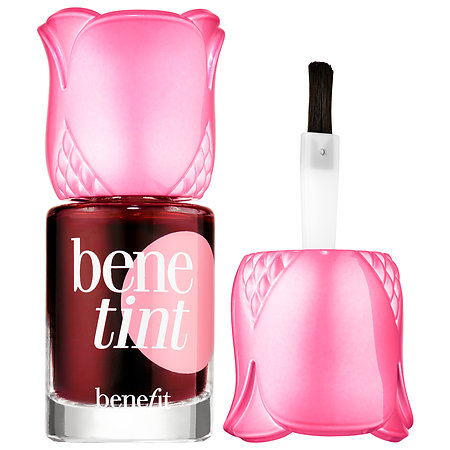 We suspect that limited-edition rosebud bottle will sell out super fast (this would look so pretty on a vanity, wouldn't it?) so we suggest you grab yours for $32 here or here while you still can!