Benefit's Brow Style winner will inspire you to never pick up your tweezers again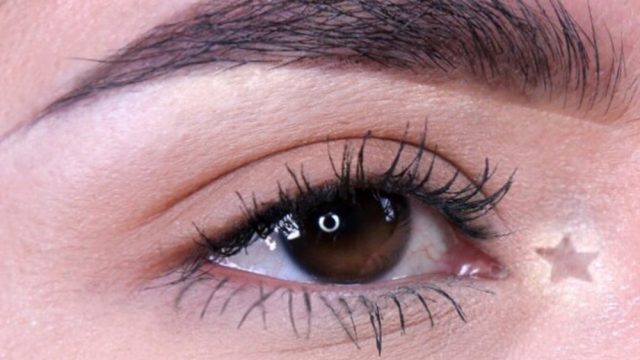 We're constantly searching for beauty inspo in every form, and we just can't get enough of dramatic, dark eyebrows these days. It looks like Benefit Cosmetics agrees because they picked their Brow Style winner and her gorgeous brows are the stuff of eyebrow dreams. Seriously, how are people so talented? We're lucky if we can get our shaky hands to get our brows on in their general vicinity.
Can you imagine the kind of creativity it would take to win such a contest? Mad props to Rocio Cervantes, because this look is going to be highly coveted at brow bars for the foreseeable future.
Rocio Cervantes won Benefit Cosmetics' Brow Style Contest with her "Crisp and Wisp" brow style.
https://www.instagram.com/p/BZRuHyuHRQG
Rocio was coached by James Charles, who you probably recognize from his CoverGirl campaign. Rocio used Benefit Precisely, My Brow Pencil, Foolproof Brow Powder, and 24-hour Brow Setter to achieve her look. She has picked up some serious winnings, including a $50,000 dollar cash prize and a filming studio makeover.
https://www.instagram.com/p/BZUKG5xFeuP
Rocio plans to use her Benefit Cosmetics Brow Style Contest winnings to buy her parents a car — isn't that amazing?
https://www.instagram.com/p/BZXQUGxn9xQ
It only makes it all the more clear that Benefit picked a worthy winner.
Before she took a trip to Lake Tahoe for Brow Bootcamp with Benefit last week, Rocio had never gone on an airplane or stayed at a hotel! We are so thrilled that this has turned out to be a wonderful experience for her, and we look forward to seeing where this opportunity takes this very talented young woman.