Benefit Cosmetics is launching a home décor collection, and just take all of our money now
Benefit Cosmetics  just teamed up with PBteen to give us 20 different ways to channel our inner beauty guru. The prestige beauty brand has collided forces with home decor experts for a 20-piece collection that includes everything from luggage to irresistibly cute vanity accessories. As one may expect, the collection carries Benefit's signature vintage glam aesthetic while delivering the expert craftsmanship that PBteen has mastered. The items in the collection range from $19.50 to $399, and are available exclusively on PBTeen's site.
PBTeen teased the collection on their Instagram earlier this week, posting a bathrobe and headwrap that will be part of the collection.
According to a press release about the partnership, the inspiration behind the collaboration is the "luxe glam rock aesthetics" of the 1970s. Shannon Clemence, Senior Vice President of Global Creative Services, Benefit Cosmetics said:
"We are thrilled to share this spirited collection with design and beauty fans alike."
While the collection may have been created with teens in mind, we see a few items that we'd love to snag for ourselves.
Like this gorgeous chair.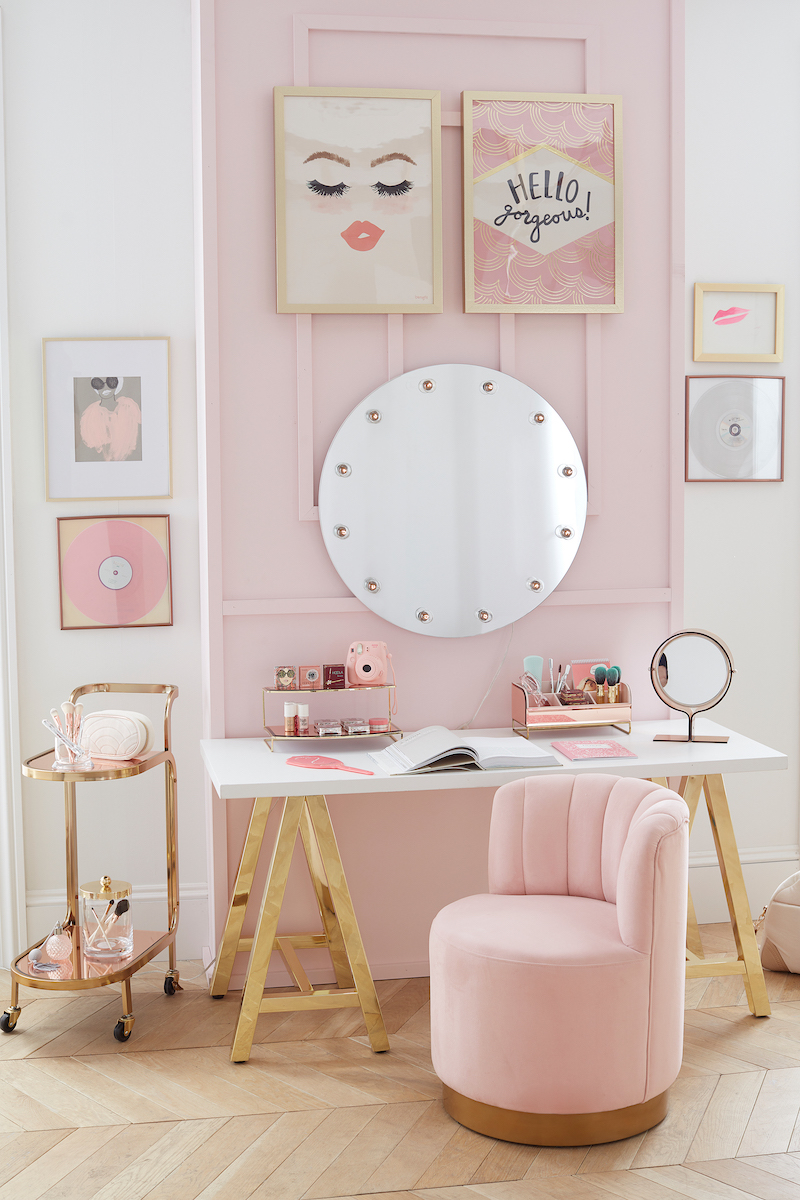 Check out five more of our faves from the Benefit Cosmetics x PBteen collection.
1Benefit Gorgeous Spinner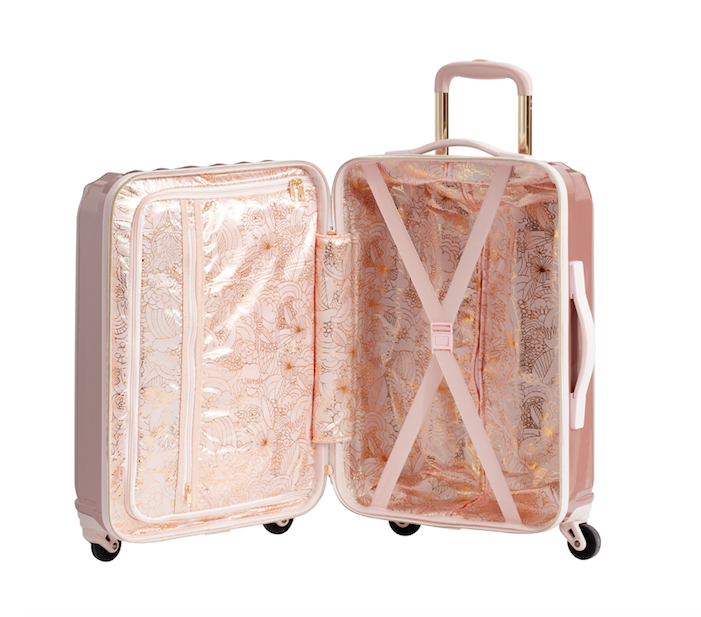 Travel in style with this glamorous powdered pink and gold carry-on.
2Benefit Hello Gorgeous Framed Art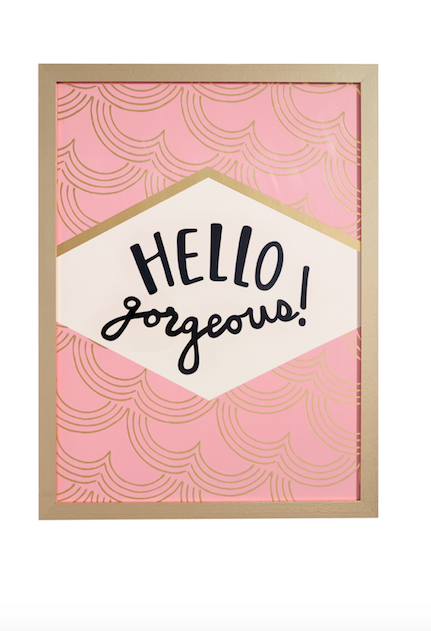 Hang some beauty-inspired artwork on your wall to add personality and good vibes to your living space.
3Benefit Gorgeous Beauty Organizer
Makeup organization just got 10 times cuter with this blush pink mirrored organizer. Très chic.
4Benefit Beauty Cart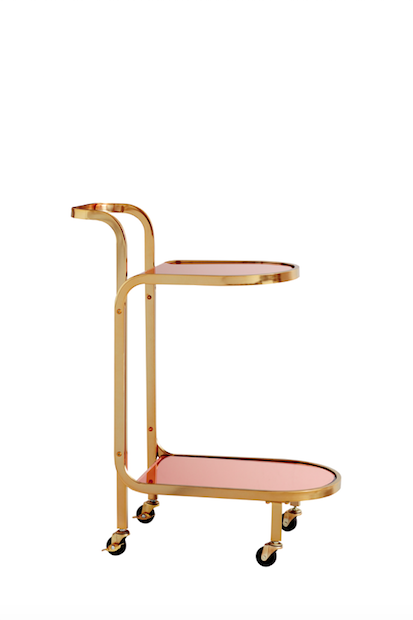 Ths vintage inspired beauty cart is the perfect home for all your go-to beauty items.
5Benefit Gorgeous Pillow Case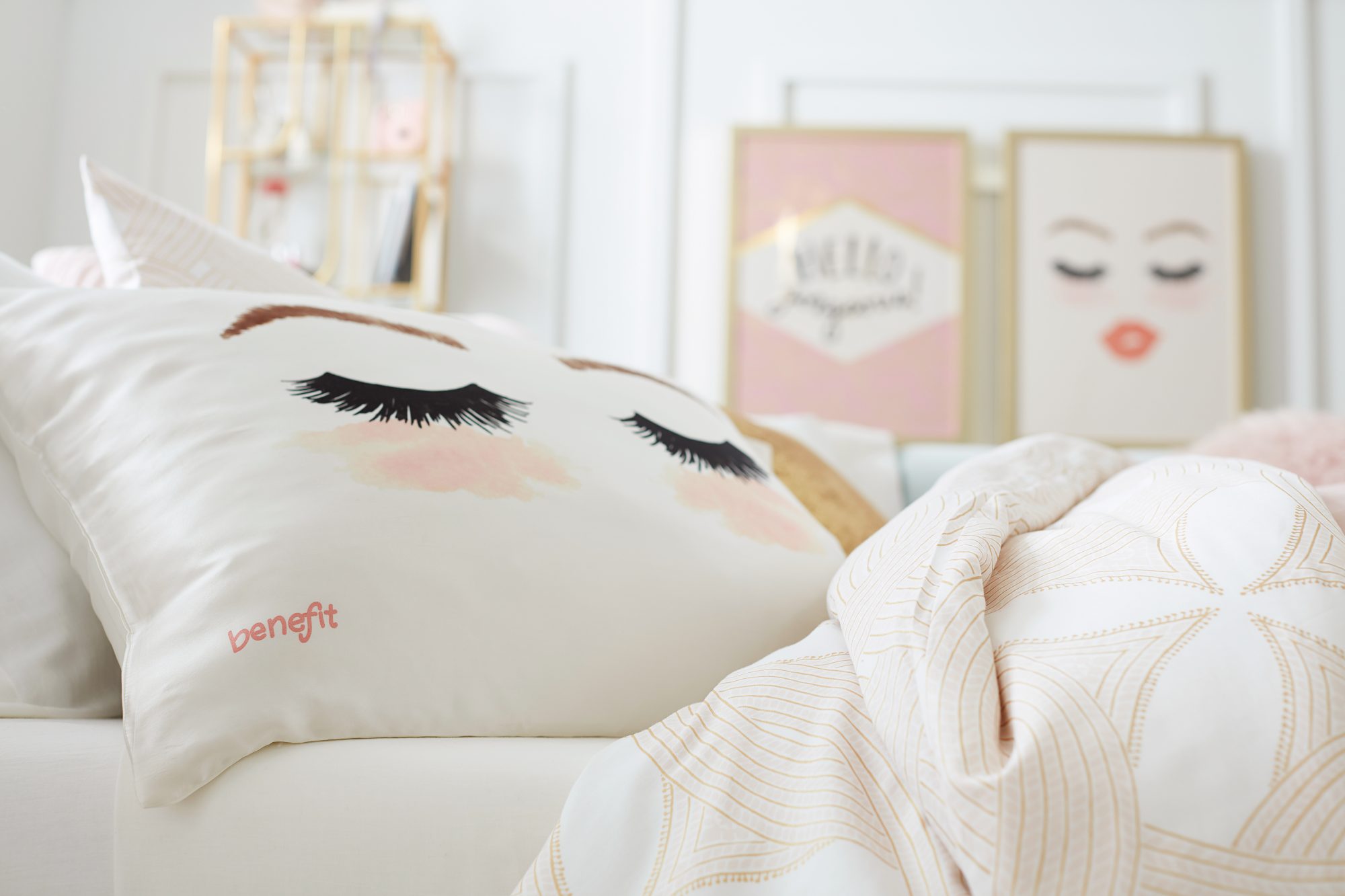 Benefit x PBteen have officially reinvented beauty sleep. Catch some Zzzs on this insanely stylish plush pillowcase.