Benefit Cosmetics is launching the perfect "stranded on a desert island" must-have makeup collection
As autumn looms close on the horizon, we're starting to get those end-of-summer scaries and wishing we could disappear to a desert island with good weather year-round. While that might not exactly be possible, Benefit Cosmetics is giving us a hand by launching the Benefit Island collection: the perfect "stranded on a desert island" makeup. We might be stuck in an office, but at least we'll look like we've been hanging on the beach.
This collection is made up of five best-selling products that have been hand-picked by beauty influencers Nicole Guerriero, Manny Gutierrez, Laura Lee, Karen Sarahi Gonzalez, and Jeffree Star. Their lovely faces will grace the boxes and include quotes on why the product is their ultimate Benefit Island pick.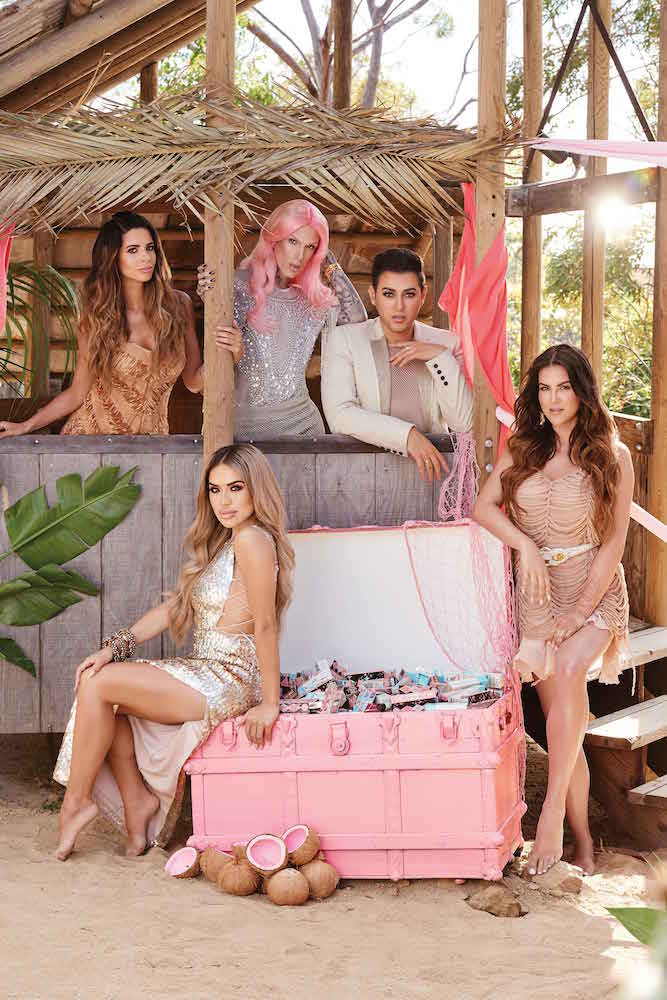 The Benefit Island Collection launches online Friday, August 11th at Sephora and in-stores on August 17th.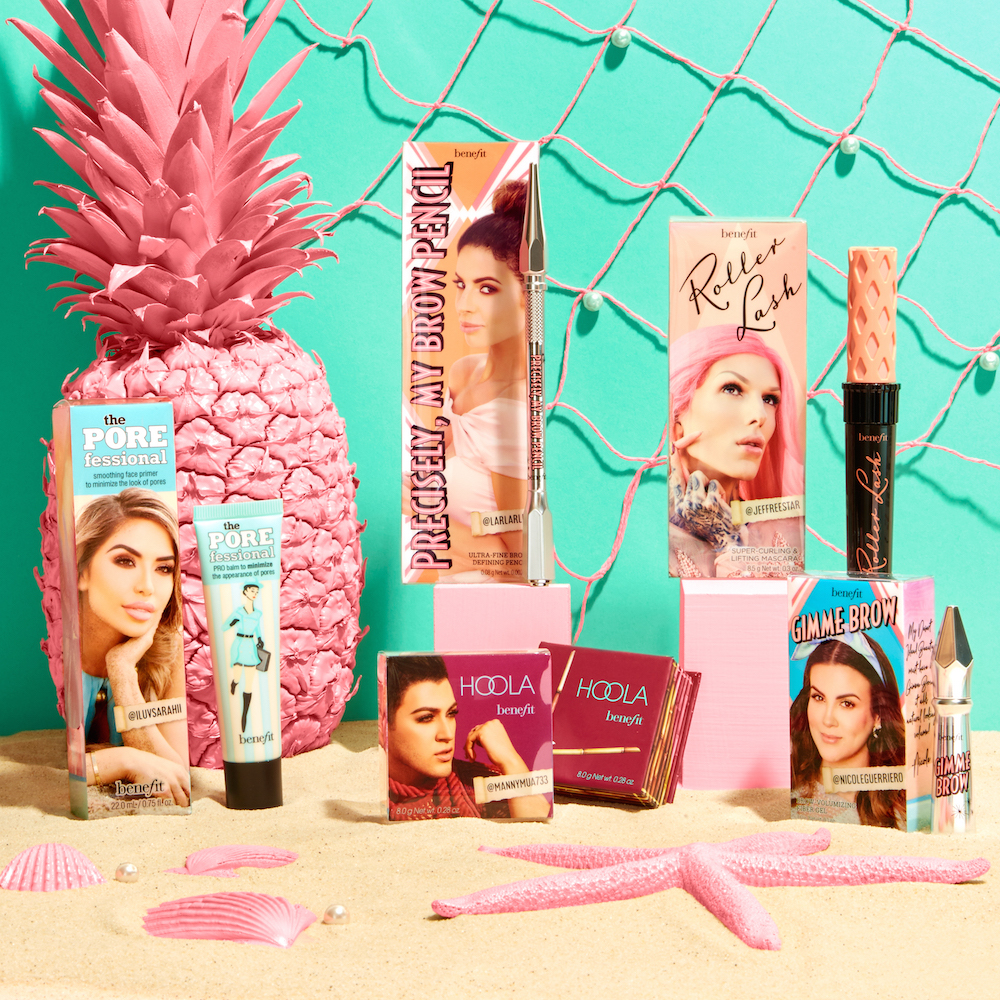 Prices range from $24 to $31. See each influencer paired up with their Benefit pick below.
1Gimme Brow with @NicoleGuerriero
2Hoola with @MannyMUA733
3Porefessional Primer with @iluvsarahii
4Precisely, My Brow Pencil with @LARLARLEE
5Rollerlash with @JeffreeStar

That is just about a perfect assortment of Benefit products as anyone could possibly ever ask for.
As if that's not exciting enough, Sephora will also be carrying the Benefit Island Beauty Stowaways kit.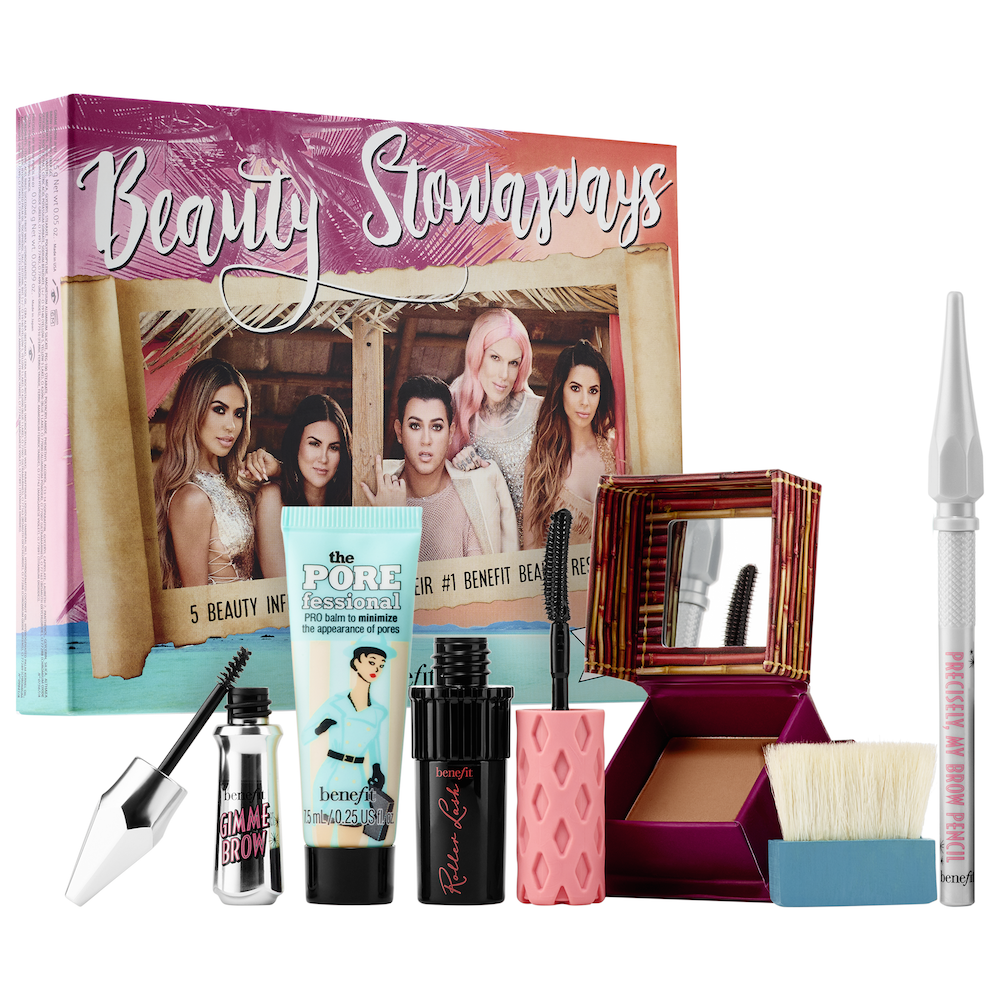 This will include mini-versions of all the above products. Perfect for those last-minute getaways! The kit will retail for $32.
Whether you're planning an actual island getaway or just dreaming of escaping in the near future, these products are a wonderful investment for your makeup drawers. They're totally dependable and can all be used for just about every occasion. It's no wonder that these best-sellers also happen to be cult products in the beauty world. They're too good.