Hooray — Benefit Cosmetics is coming out with full-sized new shades of the They're Real lipstick collection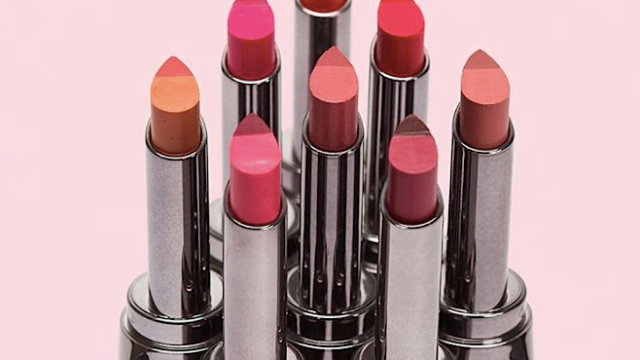 Last fall, Benefit Cosmetics came out with the They're Real Big Sexy Lip Kit, a set of four mini dual-purpose lipsticks that contained both liner and lipstick. Benefit has not only expanded the shade options of the They're Real lipstick line, but doubled their size as well! While the new collection comes out in a week, you can snag these lipsticks now through HSN.com. The Home Shopping Network were the original masters of store-to-door shopping and it is really neat that Benefit Cosmetics teamed up with them for this launch. The They're Real Double the Lip sticks are now available in eight shades at $20 each, with free shipping.
As much as we love our compact minis, sometimes it's great to have a full-sized lipstick!
It cuts down on how many times we have to restock! We're so excited for these!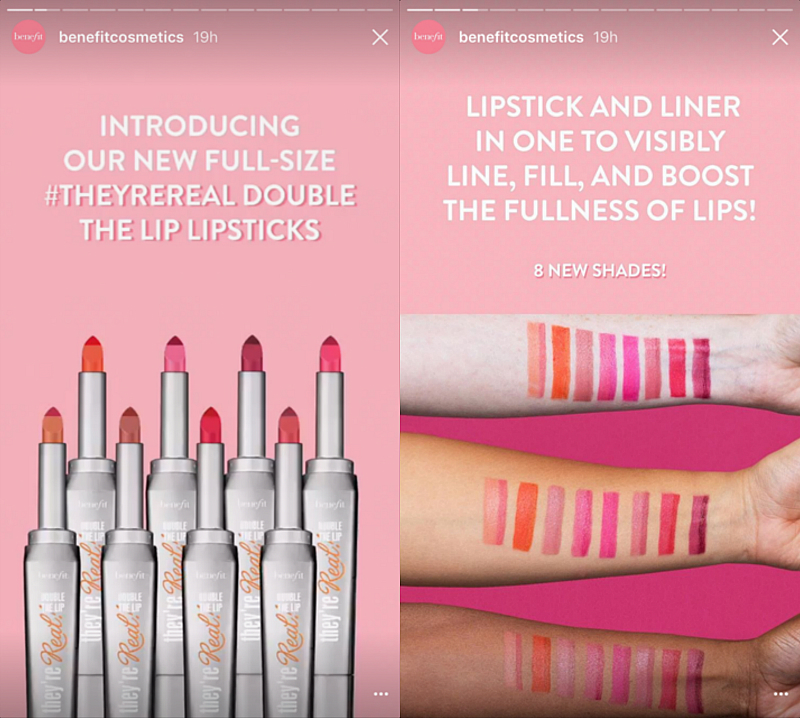 If you haven't tried them yet, the They're Real lipsticks help give full, defined lips as a simple all-in-one lipstick and liner. The custom teardrop tip features two complementary colors, allowing you to line and fill in the look of your lips with a single stroke.
The original set included the shades Flame Game, Revved-Up Red, Pink Thrills, and Lusty Rose.
If you love the original shades, but want to try something new, here are the four new Benefit They're Real lip shades!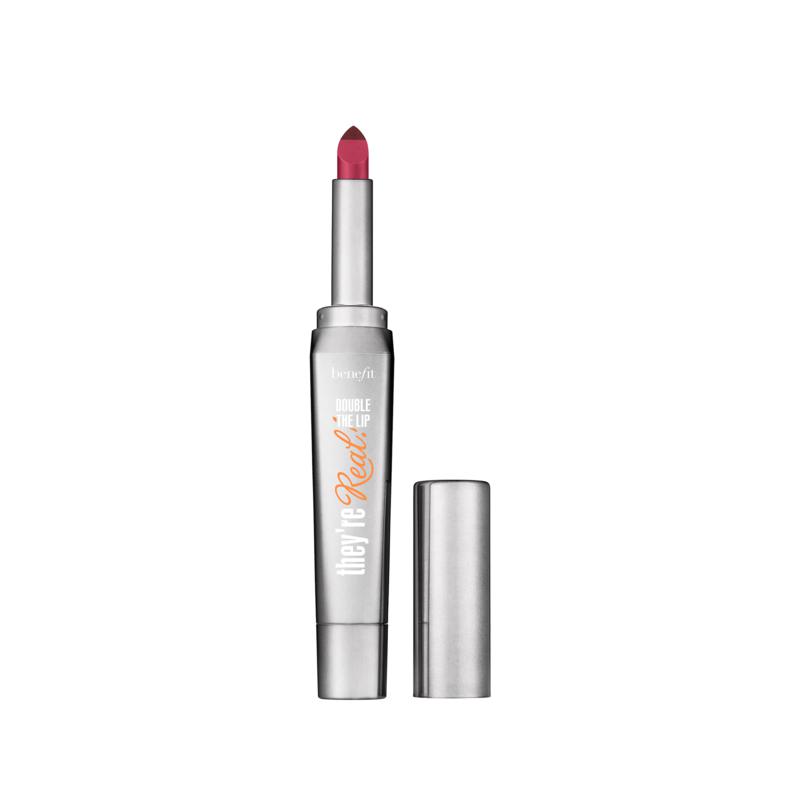 We love this jewel-toned berry lip that is perfect for date nights!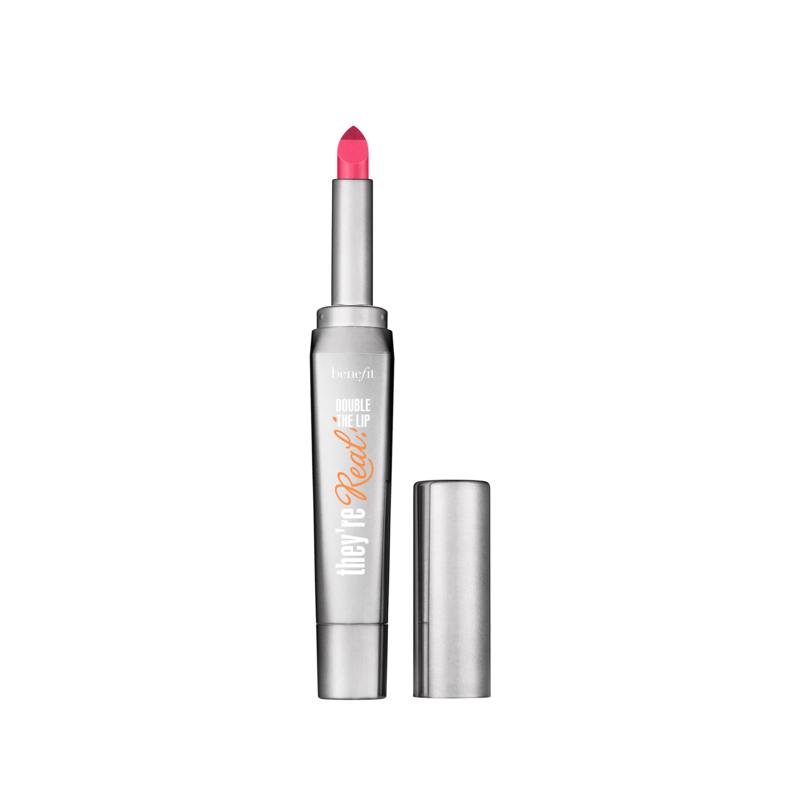 So perfect for Valentine's Day!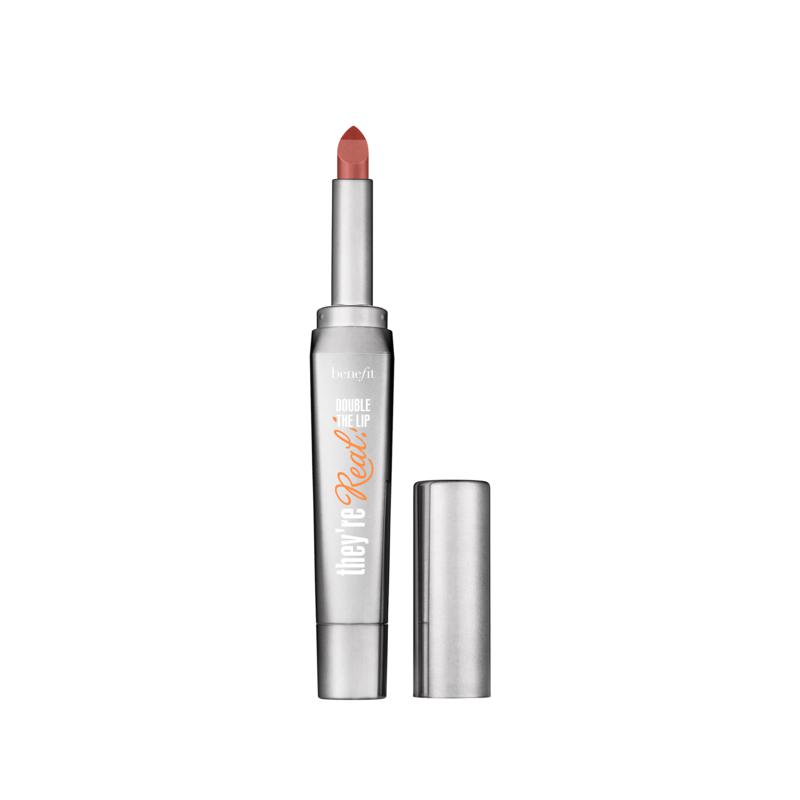 We can't get enough of this nude, it perfectly balances a heavy-eye look!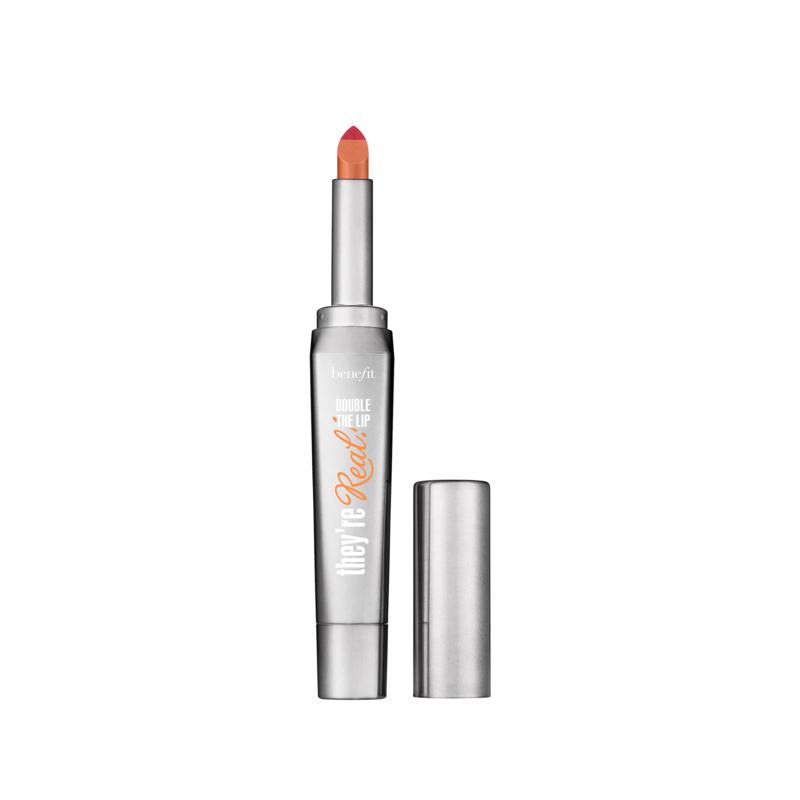 We are total suckers for a good coral lip, and this one is a must-have.
If you don't get your hands on the shade you want from HSN, don't worry! The official launch of the double lips is only a week away!