Benefit's new Complexionista palette is the only makeup product you'll need to carry in your bag
Benefit Cosmetics' beauty powers are *truly* a blessing, especially with their new one-stop-shop face palette designed to cater to our concealing, contouring, highlighting, and bronzing needs. No, this is not too good to be true! Friends, meet the Complexionista palette.
Available online today and in Sephora stores tomorrow, Complexionista really is the all-in-one face makeup destination. And oh, and it packs some serious beauty goodness inside.
On the concealer front, Benefit's Boi-ing Industrial-Strength version delivers two versatile tints. Then, there's the cult-favorite Hoola Matte Bronzer to warm up your complexion and cater to all your contouring needs.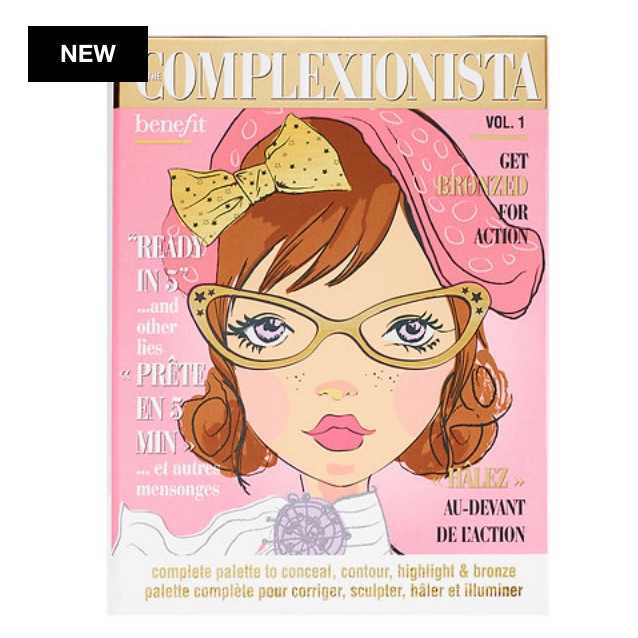 Of course, no Benefit face palette would be complete without some good old-fashioned highlighter. The palette includes the Dandelion Twinkle nude-pink powder and the Watt's Up! shimmering cream-to-powder highlighter. It's sure to add a little sparkle to your skin.
With great face makeup comes great responsibility, which is why Benefit includes a few tips and tricks inside to guide beauty buffs to the perfect contour and strobing routine.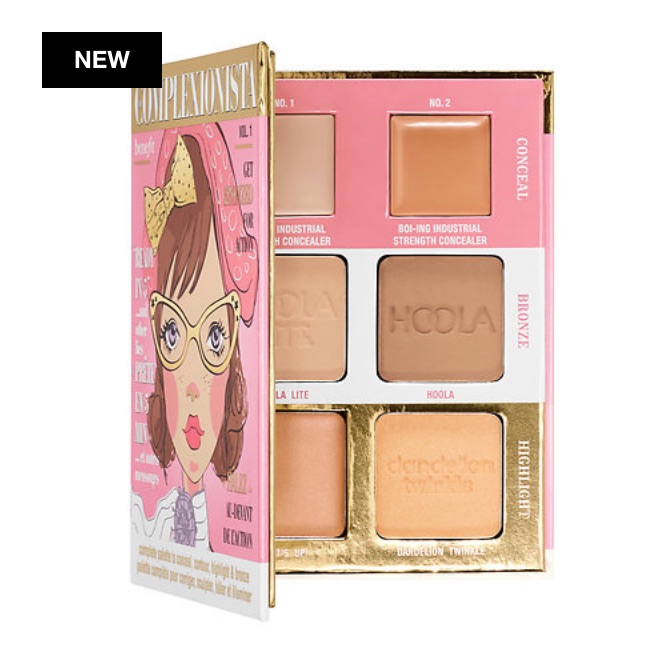 Such a perfect pocket-sized palette makes it ideal for on-the-go makeup touch-ups. Just pop it in your purse before you head out the door, and you're equipped for any beauty debacle. Genius!
The limited-edition Complexionista palette is also perfect for the bargainista, ringing in at just $32 for all that incredible concealing, contouring, and highlighting magic. The retail value is $57, so you're getting a major deal.
This new palette, on top of the news that the Watt's Up! highlighter on its own is 50 percent off, is ~almost~ too good to be true!