Benefit's new virtual eyebrow tool will be your saving grace if you suck at doing your brows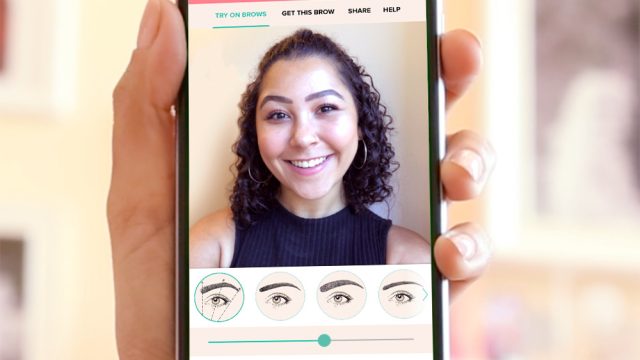 Benefit Cosmetics just launched a new brow tool that's going to change the way you pluck.
Want to try a new shape but don't know where to begin? The Benefit Brow Try-On Experience is an augmented reality service that lets you try different brow looks without the tweezers…or regret. If you've ever wondered what your face would look like with a different shade, shape, or width of your brow, Benefit's Brow Try-On has got you covered.
The experience lives on Benefit's site, where you can upload a selfie or use a model's image to try the feature. Select a brow and play around with different options of placement, arch, thickness, shade, and definition. The site provides information about which products can be used to achieve the brow look you're going for. There's also an option to book a service at Benefit boutiques and Browbars.
The "Next Generation Brow Transformation Technology" was developed with a leading AR beauty company called Modiface. According to a press release sent to HelloGiggles, it detects and replicates your own unique hairs to achieve a look that's perfect for your individual face. Although we definitely want to play around to see how ridiculous we can look, there's a limit. The tool "only allows brows to be manipulated to a degree that is realistically achievable for each user's actual brow through a wardrobe of product and services." That's Benefit, always looking out for our brows best interest.
We love technology.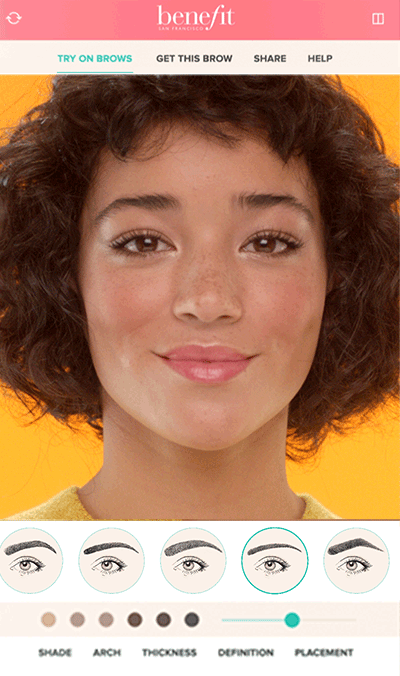 Even if you're totally committed to your current brows, it's fun to look.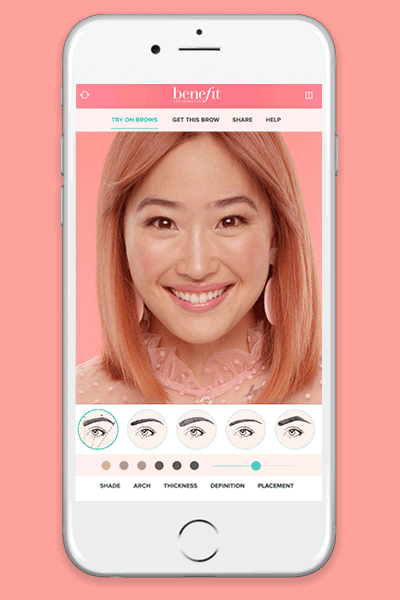 It's so easy to bring your favorite look to your brow artist.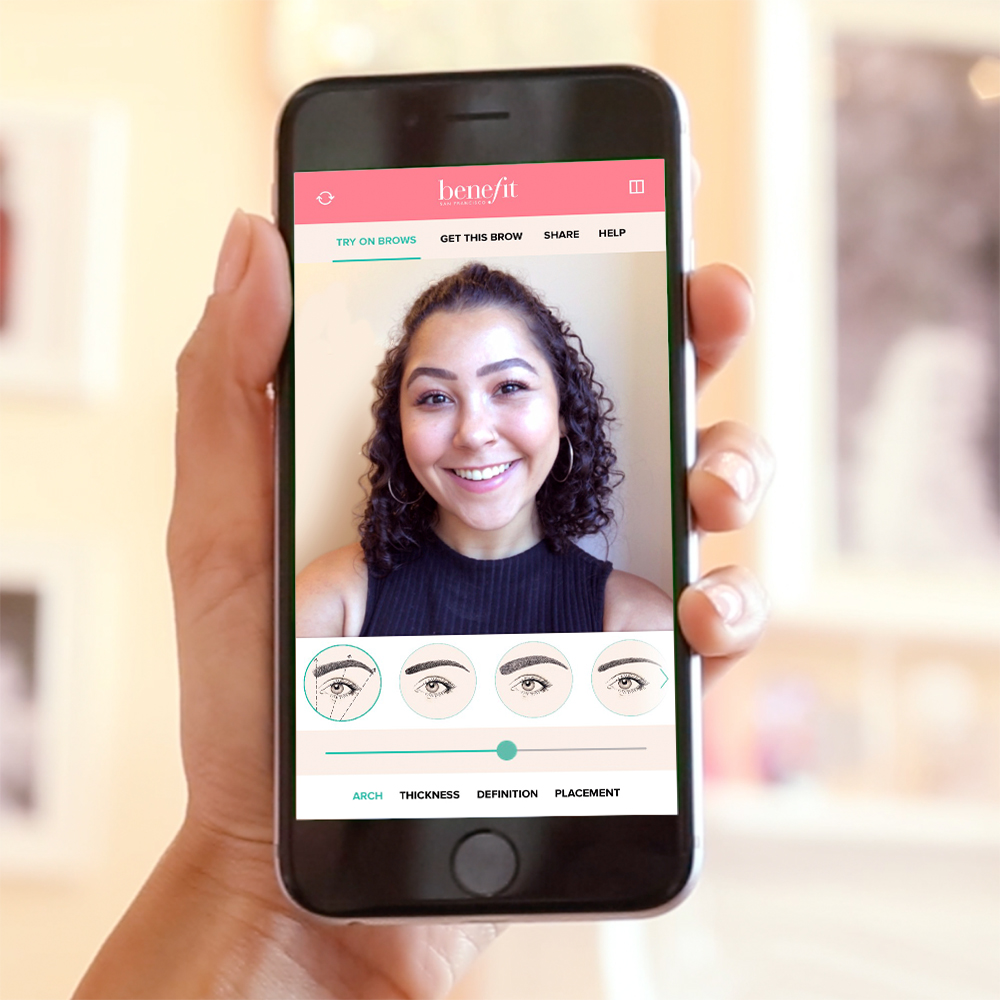 Have your own Benefit Brow Try-On Experience at benefitcosmetics.com/brows.