In an awesome twist, Benedict Cumberbatch is actually related to the author of Sherlock Holmes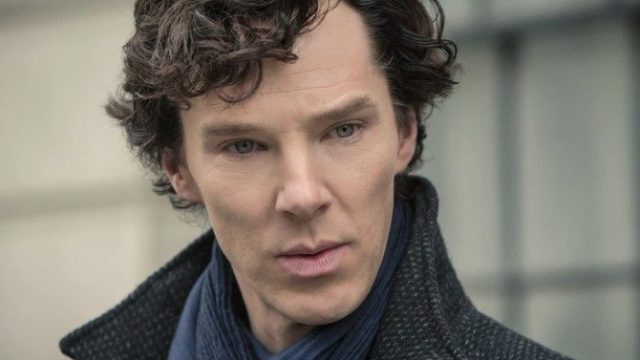 Benedict Cumberbatch's portrayal of Sherlock Holmes will probably go down in history as one of the best renditions of the famous British detective. In an amazing twist of fate, it seems that Cumberbatch has a special connection to Sir Arthur Conan Doyle, the creator and author of the Sherlock Holmes stories.
Just in time for the season four premiere of Sherlock, it was announced that Cumberbatch and Doyle are actually distantly related.
Researchers at Ancestry.com found that Cumberbatch and Doyle are 16th cousins, twice removed, descending from John of Gaunt, duke of Lancaster, who died in 1399. We're already obsessed with Sherlock but this makes us love it even more.
In a statement, Ancient historian Jennifer Utley said,
"How rare that an actor in a major series has the chance to play a character created by a relative, especially one as iconic as Sherlock Holmes. Imagine our surprise to discover that the connecting link between these two is British royalty. Seems fitting.
With Sherlock returning on BBC and PBS tonight for the for the fourth season, three years after the third season finale, we can't help but love the incredible timing of the discovery.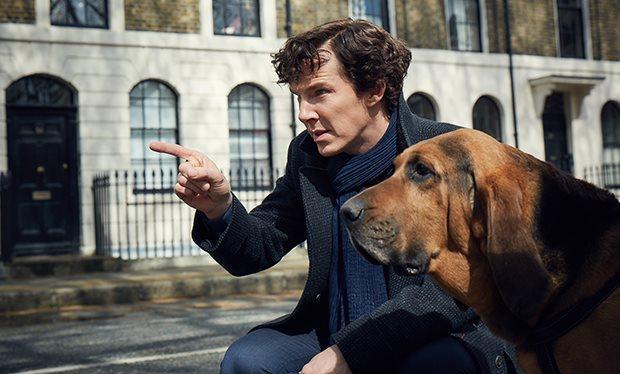 Ancient historian Liza Elzey called the discovery of their mutual ancestry something straight out of a Sherlock Holmes story. She said,
"We love that through family history we can connect the creator of this brilliant detective and the captivating actor who portrays him. Making family history connections is similar to piecing together a mysterious puzzle, one that the great Sherlock Holmes himself would be intrigued to solve.
– Elzey
With the future of Sherlock up in the air, we're hoping this may sway Cumberbatch to stick around for at least another season or two!