Wait a second, is Benedict Cumberbatch going to be in the next "Thor?"
Newly released photo from the set of the the upcoming movie Thor: Ragnarok have got people seriously wondering about a possible cameo from the much-talked-about Doctor Strange (aka your boyfriend Benedict Cumberbatch) before his official film debut. Writer, director, and one-time Thor roommate Daley Pearson recently shared a few snaps from the set, and they've got everyone buzzing — and with good reason.
In the second picture of this set, you'll see Hemsworth (aka Thor) is holding a mysterious business card.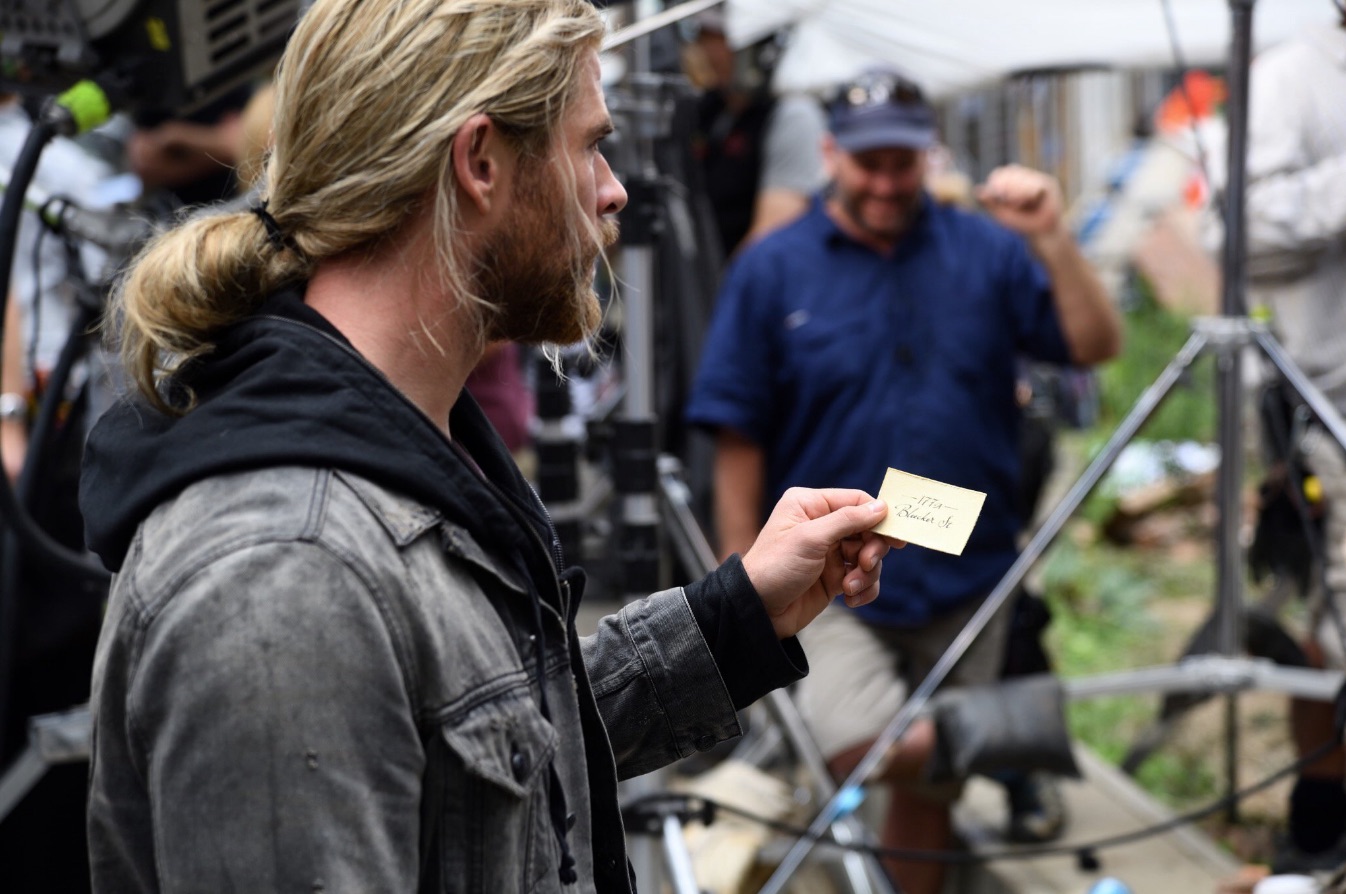 It's what's written on the actual business card that has people super excited.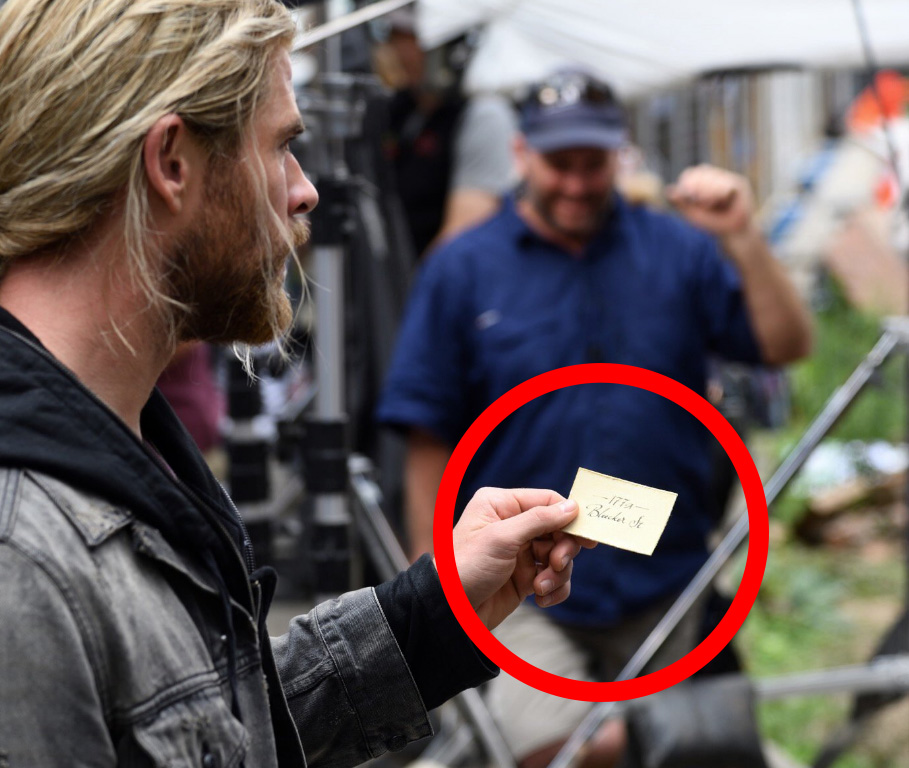 It simply has an address, "177A Bleecker St."
This would, of course, be NBD except for the fact that that is the very address of a certain Doctor Stephen Strange and his Sanctum Sanctorum(!!!).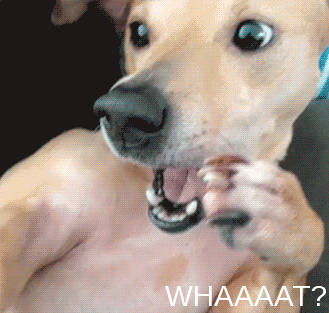 Because so many people immediately put together that Thor could actually meet Doctor Strange in this upcoming movie thanks to that conspicuous detail, the film's director, Taika Waititi, took to Twitter to confirm who would be appearing in the film. And (spoiler alert) it's exactly who we expected.
Not that we're complaining about seeing Chris Hemsworth in all his Thor glory. It's just that the idea of seeing Chris Hemsworth and Doctor Strange (and maybe even a little Loki on the side for good measure) is seriously like the greatest thing we've ever imagined.
Whether or not the infamous Doctor makes a cameo in the already-stacked ensemble of Thor: Ragnarok, it's pretty awesome to know that their worlds are overlapping at least a little.