Benedict Cumberbatch interviewed Tom Hiddleston and brought up Taylor Swift — but it's not what you think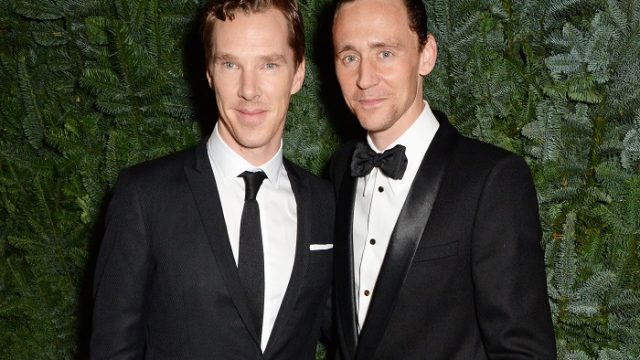 Fresh off a whirlwind summer that involved spending plenty of time in Australia filming Thor: Ragnarok, Tom Hiddleston has hardly been lying low — after all, he's also got Kong: Skull Island in post-production, and both movies are slated to be two of 2017's biggest blockbusters. Of course, we'd be remiss not to mention the fact that Tom also dated superstar Taylor Swift for a better part of the summer. Their romance, sweet but fleeting, even earned them the internet nickname of "Hiddleswift," before reports confirmed the two had broken up earlier this month.
Tom managed to skirt questions about his famous ex-girlfriend just weeks later when he appeared at the 2016 Emmy awards, but it was only a matter of time before Taylor's name came up in an interview, and this time, it's Tom's good friend and fellow British actor Benedict Cumberbatch on the other end of the line.
The two pals (and potential Thor: Ragnarok costars) chatted over the phone for Interview magazine and it was only natural that Tom's high-profile romance would come up… right?
The topic of both men's relationship to fame came up, with Benedict saying, "there's another weight of us being in the public eye, which is this presumption that, because your work and your promotion work is very public, your private life should be, too."
But instead of taking the opportunity to grill his friend about his widely-publicized romance and subsequent breakup, Benedict takes the high road by explicitly saying he's not going to mention the "T" word. He adds,
"Without getting into a huge debate, I just want to say that I'm not going to ask questions about my friend's personal life just because there are unsolicited photographs of him and a certain someone, in a relationship or together. I'm not going to get into that. So that door is closed, dear reader."
For his part, Tom simply chuckles and says, "Thank you."
Benedict gives the absolute best response, saying, "You're welcome. I know you'd do the same for me."
If these aren't the cutest guys in Hollywood, I don't know who is. #friendshipgoals right here.