Ben & Jerry's has the best reason for "banning" two scoops of the same ice cream in Australia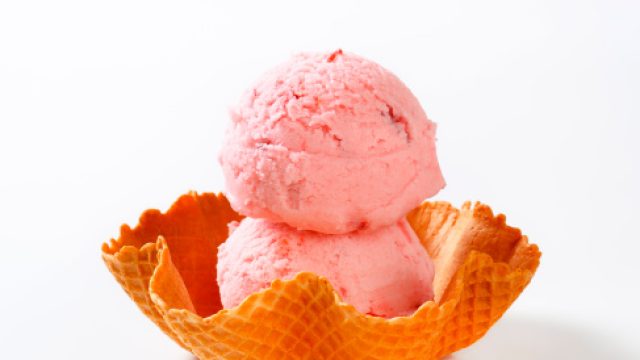 If you're looking to order two scoops of Ben & Jerry's Chunky Monkey ice cream (or any other flavor) down under, then you're out of luck. Because in order to make a loud and clear statement on Australia's gay marriage stance, the popular ice creamery will *not* be allowing customers to order two scoops of the same ice cream until two people of the same gender can legally wed in the country.
If you're thinking that's a particularly badass and creative way to protest for LGBTQ rights, we're on the same page. Ben & Jerry's has a longstanding history as a socially conscious company that frequently raises its voice for the issues it holds dear. So while this new policy may be totally innovative, it's not totally surprising.
"In Australia, 72 percent of the population supports marriage equality, so why haven't our leaders acted?" the company wrote on their Aussie website. "Before the next parliamentary sitting on June 13, it is time to stand up for fair and equal rights for all by letting our leaders know that we demand marriage equality!"
Go, Ben & Jerry's, go!
Like we said, the iconic ice cream company has always been pro-marriage equality. They've even created a marriage equality page on their website, which documents the strides they've taken to picket in favor of the issue. For example, they created the I Dough, I Dough flavor as a rallying point for Australia's marriage equality fight back in 2013. And while we're sure that was a delicious means of raising awareness, the two-same-scoop ban is bound to raise even more attention for the issue.
Of course, tons of folks took to Twitter in support of Ben & Jerry's bold move. Now, not all of them were totally pleased with the policy, but it seems most agree that it's a small price to pay in order to make a point about a much greater topic.
Way to go, B&J's, we're proud of you!