Ben & Jerry's three new ice cream flavors are almost here!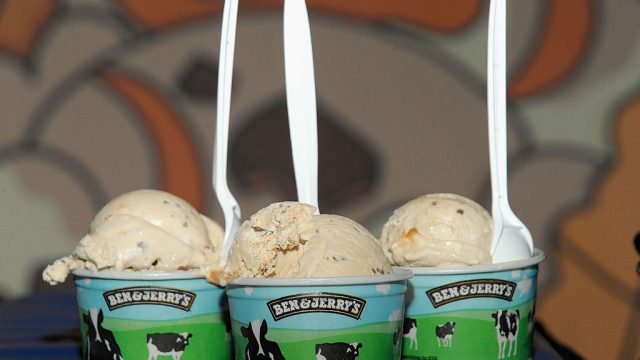 Time and time again, Ben & Jerry's has been the gift that keeps on giving. From Cherry Garcia to Chunky Monkey, Ben & Jerry's has been the constant source of ice cream goodness, especially when times are tough. Now, the Vermont-based ice cream makers have gifted us with three new flavors, just in time to free us from the darkness of midwinter.
The three new flavors set to hit grocery stores everywhere in mid-February are a variety of flavors set to hit the needs of ice cream lovers everywhere. The flavors are Out of This Swirled, Urban Bourbon, and Truffle Kerfuffle. Yum!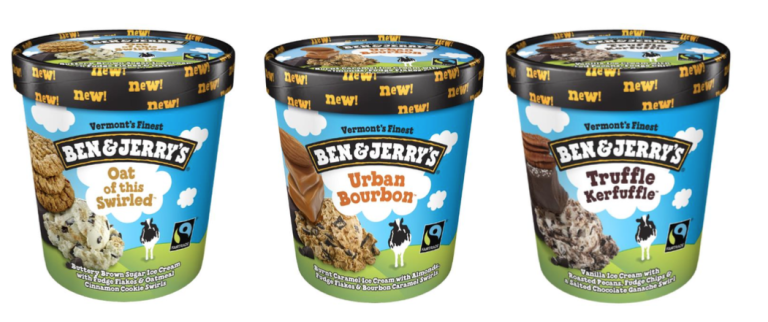 Out of This Swirled comes as a replacement to Oatmeal Cookie Chunk, which was recently retired to the Ben & Jerry's Flavor Graveyard. It has a butter brown sugar ice cream base with fudge flakes and oatmeal-cinnamon cookie crumble swirls.
Urban Bourbon is the first alcohol-based dessert to join the Ben & Jerry's line-up, featuring burnt caramel ice cream as the base with almonds fudge flakes, and a bourbon-caramel swirl. This sounds perfect for a boozy-movie night!
Truffle Kerfuffle starts simple with a vanilla ice cream base with roasted pecans, fudge flakes, and a salted caramel ganache swirl. It sounds like the perfect mix of sweet and salty.
We love nothing more than sitting down with a pint of ice cream and hanging out, and we love how much of a variety Ben & Jerry's offers. We'll be counting down until these flavors hit stores because who needs to go out on a date when you can have a date with Ben & Jerry.