Ben Higgins says he's "feeling empty" after his breakup from Lauren Bushnell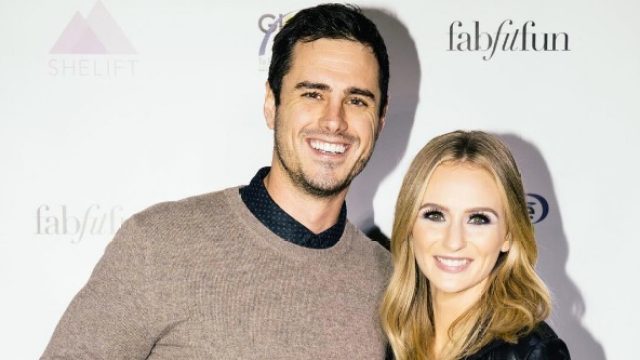 If you're a member of Bachelor Nation, then you undoubtedly have heard about Ben Higgins and Lauren Bushnell's recent breakup. The couple met on Season 20 of The Bachelor, and it seemed like they had something special.
And oh man, can we relate. This latest update comes from an excerpt from Ben's new podcast, Almost Famous (which he hosts with fellow Bachelor-franchise alum Ashley Iaconetti. In the clip (which comes right after Ben reveals his house is completely empty now that Lauren moved out), he says,
"My house and I are feeling very similar: sad, mourning, a little empty. And so I feel like this is a bonding time for my house and I. In all seriousness, it's really sad."
https://www.instagram.com/p/BNibBEkjVOH
"It's tough," he continued. "It's hard to say goodbye to somebody that you spent so much time with, and it's hard to say goodbye to somebody who you really did believe were the one for you. […] It's still very fresh. It's still the largest part of my life. […] It's tough looking around my house and knowing she's not going to be there."
https://www.instagram.com/p/BO3qKQODZWL
Ben essentially captured exactly what sucks the most about breakups, and we're thankful for his honesty on this one (and Ben, know you're DEFINITELY not alone in your experience).
You can listen to the full clip here:
[tempo-video id="5440457923001″ account="416418724″]
And in case you're wondering, Ben and Ashley's new podcast officially launches on May 23rd. We have a feeling it will be one of our new favorites.