What is the net worth of Ben Ferguson, the Olympic snowboarding star on the rise?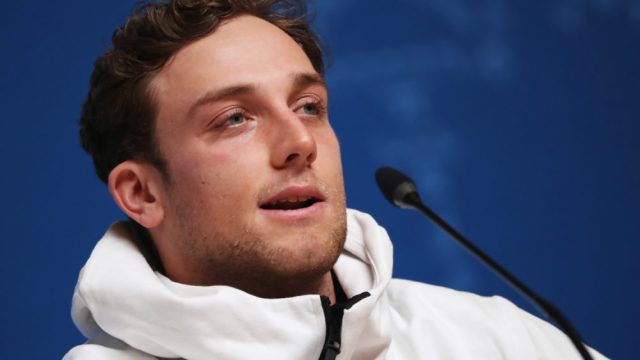 U.S. Olympic snowboarder Ben Ferguson placed fourth in men's halfpipe at the 2018 Olymipcs, but he doesn't have too much to worry about. The 23-year-old Oregon native racks up sponsorships, endorsements, and more in his spare time, so he'll probably be okay *without* the cash bonus that comes with a medal. So, what is Ben Ferguson's net worth, exactly? Will it have you rethinking your decision to pass on that ski trip senior year??
Snowboarder Ben Ferguson enjoys endorsements from high-profile companies, and not just ones that specialize in winter gear.
Ferguson is a full-on outdoorsman, and his non-snowboarding hobbies include riding Harley-Davidson motorcycles, mountain biking and other swoon-worthy activities. He also goes by the nickname "Ferg," which is adorable. The snowboarder has been competing since he was just eight years old! Which explains, in part, how his longtime brand partners are major names, like Burton (ski, snowboarding, and skateboarding equipment), Mt. Bachelor (reportedly his favorite non-Olympic place to train), Red Bull, and Harley-Davidson.
Unlike other athletes on the U.S. Olympic team, it does *not* look like he works with Kellogg's or Proctor & Gamble. Well, yet.
This is Ferg's first appearance at the Olympics, so he has *plenty* of time to bring in the big bucks.
Unfortunately, exact figures on Ben Ferguson's net worth aren't available, so we'll have to continue to wonder for now. Odds are it might not be as high as you'd maybe expect from a professional athlete with numerous sponsors, but he's still young — with plenty of potential Olympic runs ahead of him. Placing fourth in his main event will likely just encourage him to train even harder in the off-season, which would also make him a much more high-profile contender by the 2020 Winter Olympic Games.
And we'll definitely be keeping an eye out for Ferg then.