There's a Ben & Jerry's recall, but here's what you need to know before you toss your Chunky Monkey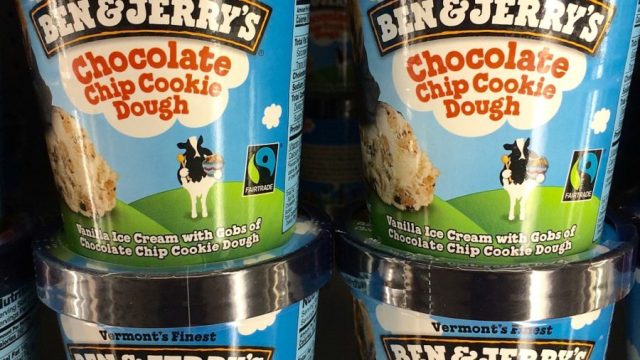 Ice cream lovers, don't panic. Ben & Jerry's has had a recent recall for one of its flavors, but you don't need to toss your beloved favorites out of the freezer.
The recall does not affect new and coveted flavors like Urban Bourbon and the insanely good-looking cereal milk ice cream trio. It'll also won't stop our BFF Bernie Sanders from loving them, or us turning him into a meme for it over and over again.
Seriously, we need more of this:
Unilever, which owns Ben & Jerry's, is voluntarily recalling a limited number of boxes of Ben & Jerry's Chocolate Fudge Brownie Pint Slices, according to the Food and Drug Administration.
The recall is due to these boxes potentially containing Ben & Jerry's Vanilla Peanut Butter Cup Pint Slices. The slices are individually wrapped, but do not note on the outside packaging there might be peanuts inside. So definitely look before you eat (or discard if you have allergies!)
People who are allergic or sensitive to peanuts would be at risk if they consumed it. There are no reports of consumers getting sick from the product.
So yes, your cartons of Chunky Monkey and Cherry Garcia are safe and sound.
If you did purchase this flavor and want to receive a replacement coupon, keep the outer box and call 877-270-7397.
Now for all those other Ben & Jerry's flavors waiting for you and your next Netflix binge-watching marathon, you're good to go.
Thank goodness for that.