Ben Affleck has a *super original* title for his upcoming Batman movie
Ben Affleck has appeared as Batman in Batman v Superman: Dawn of Justice and briefly in this summer's Suicide Squad. Soon, though, he'll be concentrating all his efforts on a Batman solo film.
Affleck is co-writing this new movie, as well as directing and starring in it. So, unsurprisingly, he will get a lot of the say in naming the picture – and right now, according to Entertainment Weekly, it looks like that name will be short and sweet: the working title is, simply, The Batman.
Uhm. Okay?
"At least that's what we're going with now, Affleck followed. "I might change it.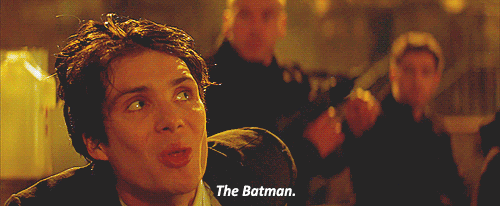 The name is obviously super simple; on one hand, it's appealing and clean but on the other, it might just be too simple. As Affleck, said, though, it may change.
Affleck continued, "That's about it, right now. That's all I've got. Which is obviously frustrating because we want to know EVERYTHING.
There's not even a release date yet for The Batman, though many are speculating that it'll come out between the 2018 release of The Flash film, and the 2020 release of the Cyborg movie. That makes sense, and would ensure a high profile DC film is in theaters at least once a year for that chunk of time.
Said Affleck during the interview, "We're working on the script. The script is going well. I'm really excited about it. He is co-writing the script with DC's Geoff Johns.
https://www.youtube.com/watch?v=SXyb3dAQGoI?feature=oembed
At the moment, we know that Joe Manganiello has signed on to play the villain Deathstroke in the film, but apart from that there really aren't a lot of available details about it. Luckily, Ben Affleck did say of The Batman, "…I assure you when there's anything that develops, you'll hear about it.
We'd better, Ben, because when it comes to Batman, we want all the details.