Ben Affleck pretends to fight with his FedEx guy several times a week, but it's for a good reason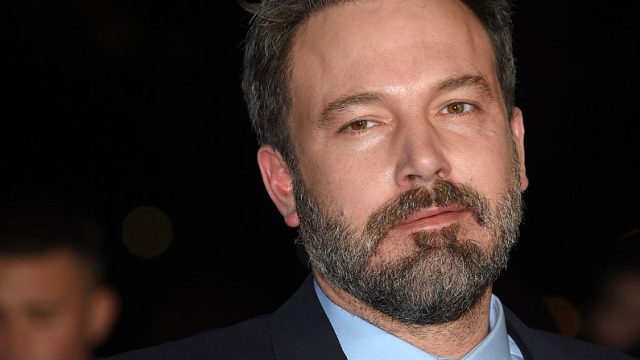 When you want some good Batman gossip, you'll probably ask Matt Damon. Why? Well, he's besties with the current on-screen movie Batman. When he revealed that Ben Affleck fought with his FedEx guy in the name of Batman popularity, we had to believe him. After all, the story is too funny to be false.
Damon appeared on The Late Late Show with James Corden to discuss his personal favorite Batman, and while Corden tried hard to paint him in a corner, Damon answered beautifully. Especially because Will Arnett, who provides the lead voice in The Lego Batman Movie, was right next to him.
"I have it on good authority that Will is actually Ben's favorite Batman," Damon said. "We're all fans of Lego Batman."
(Phew.)
https://www.youtube.com/watch?v=ZW1QCnlA6Qc?feature=oembed
One of the big key details is the fact that Affleck's 4-year-old son, Sam, thinks his dad is actually the real Batman.
"Sam was convinced that the FedEx guy was the Joker, because it's the same colors, you know, right?" Damon explained. "So whenever the FedEx guy comes, which is often, it's like 'Dad, Dad... Joker, Joker!'"
Affleck decided that in order to please his son, he'd slip the FedEx guy $20 to "pretend fight" with him. Of course, Batman always wins.
"He has to send him away every day," Damon said. "His kid thinks it's the greatest thing ever."
Um, well. It kind of is. Who knew that Ben Affleck would keep up with such a silly routine in order to make his son so happy? He might just be the best father ever.