Ben Affleck opened up about the possibility of his kids becoming actors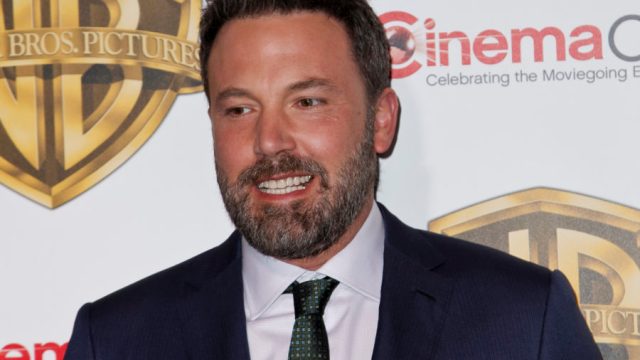 If there's anyone who knows the ups and downs of being a child actor, it's Ben Affleck. He started acting at nine years old and hasn't stopped since. At the AutFest International Film Festival, Affleck opened up about his kids possibly becoming actors — and his approach is incredibly practical and considerate of where they're at in life. Because it's no secret that being a child actor isn't easy.
"I think it's a hard thing," Affleck said during the Q&A. "I love being an actor, I got into it as a child and I wouldn't change that. But I also wouldn't want to take my kids and push them out there before they were 18. If they are 18 and they want to make those choices and do that kind of thing, that's fine. But being a child actor, I just know too much of the downside of what that can be like."
Who would we be if we didn't show Ben Affleck as a young actor?
Here he is in Dazed and Confused (1993!). He was 21 years old. Um, swoon.
He went on to say,
"I had some great rewards, and I probably wouldn't have made it as an adult had I not built up that body of work as a kid, so it's a strange thing. My kids would be good in the school play. If they can handle that, they're in good shape."
Good tip!
via giphyHaving been successfully working in the industry for over 35 years now, Affleck attributes his longevity to his ability to take criticism.
"You know you have to have a certain thickness of skin in this business because success and failure, as a performer, are really two sides of the same coin. You're putting yourself out there and being evaluated, and it doesn't go one way, all the way, every time."
via giphyWell, the Affleck/Garner kids have plenty of time to figure out their careers. They're still kids — the oldest, Violet, is only 11 — but we certainly wouldn't be opposed to seeing them on our screens someday.
And if they aren't inclined, they're lucky to have great role models in Ben and Jen. Whatever happens, we have no doubt these kids will go far!