You better believe we're in love with the belt Emilia Clarke wore while ice skating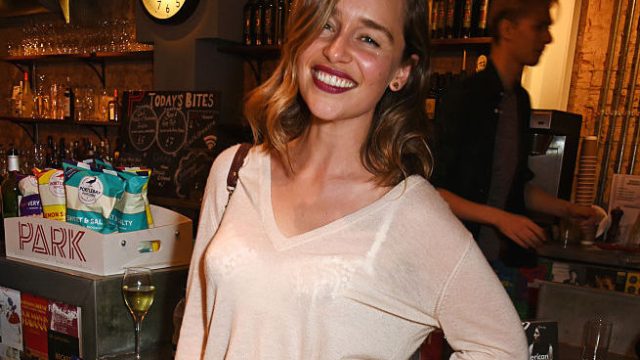 It's an established fact that we pretty much love everything Emilia Clarke wears, says, does, and posts on the internet. So it's no surprise that we are digging the belt Clarke wore on an ice skating adventure. In a looping video on Instagram, she showed off her skating moves, but we were kind of distracted by our admiration of Clarke's low-key fashion.
The delightful woman who portrays Daenerys Targaryen on Game of Thrones posted this goofy video of her doing the "running (wo)man" on ice skates. Even though she claimed to have fallen on her ass after this video was taken, she still looked fabulous.
In an oversized blue-gray scarf, a tweed-looking blazer with elbow patches (swoon!), and a black shirt and pants, we are into this understated ice skating style. (Although the ice was probably brutal on those black pants if she really did wipe out.) However, we're most distracted by her belt.
Although simple, this interlocking black belt with gold oval and rectangle accents is something we want to have in our wardrobe.
So we found some inexpensive (and one not-so inexpensive) belts like Clarke's. Unfortunately we couldn't find her *exact* belt. While these don't have the same geometric shapes, they convey the same idea.

This Ralph Lauren belt is pretty practical and only $38 through Zappos.
The arrows add a funkier element than what Clarke was wearing, but for $26 at Kohl's (and even cheaper on sale), this is a super affordable option.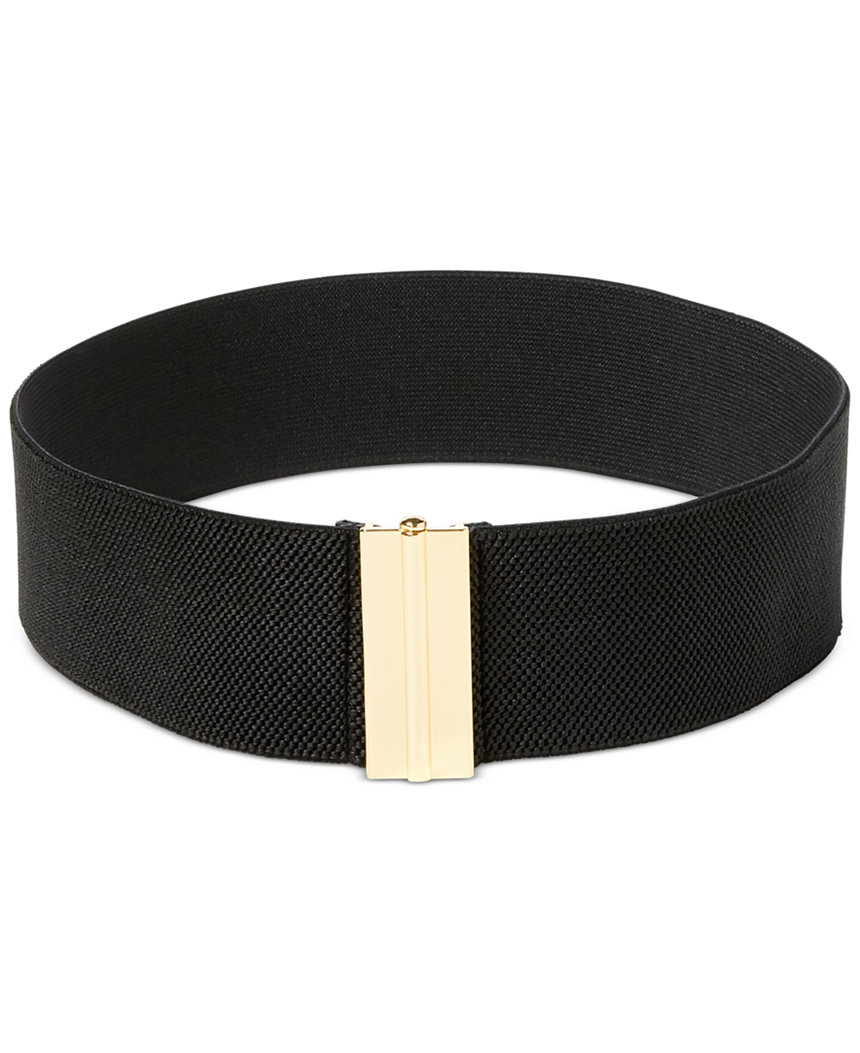 While Clarke's belt might not be woven, opting for fabric over leather will save you money and be more comfy. This is another Ralph Lauren belt, available at Macy's for $38.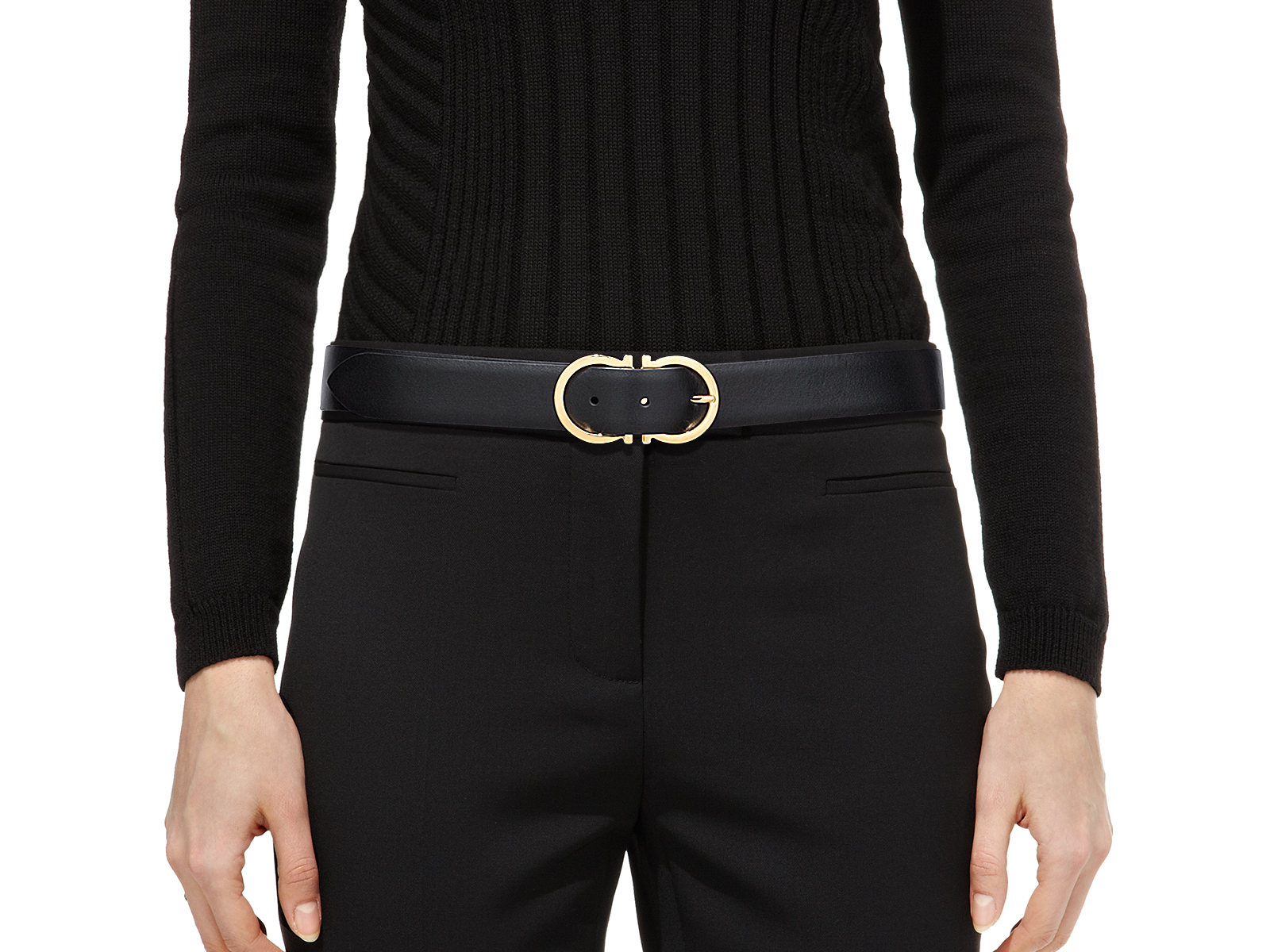 I did promise you one higher-end option and you've got it in this Salvatore Ferragamo belt for a cool $395.
Even if our beloved Clarke fell on her ass while ice skating, at least we know she looked good doing it. And next time we fall on our ass while ice skating, we will too, thanks to these belt doppelgangers.