Bella Thorne's iconic pink summer hair color is gone, and this is the new hue she picked for fall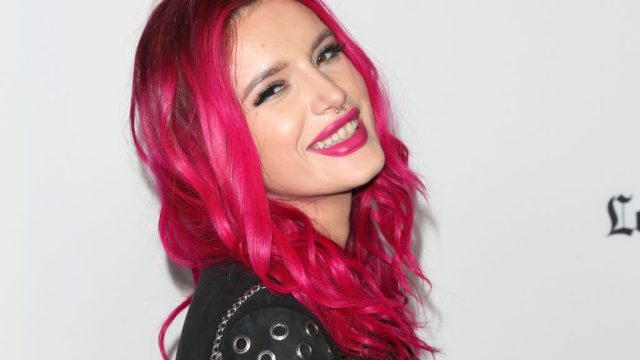 Bella Thorne pulls no punches when it comes to her hair. The actress and model is known for slaying it with dramatic hair shades. Back in June, she dyed her hair a bright, peppy pink to celebrate the long days and warm nights. But fall is here, and it's time for a change.
So Bella Thorne dyed her hair a new shade that's perfect for fall, bidding farewell to that lustrous pink look.
Let's take a moment to appreciate how awesome Bella's hot pink hair was.
Thorne shocked fans by announcing it was time for a serious hair change on Twitter.
The internet went wild, posting an assortment of guesses, theories, and questions about what Thorne would do next with her hair. She had a little fun teasing us before showing off the final product, keeping us guessing until the very end.
She even posted a pic of herself rocking blue hair, but it turned out to be a throwback. Sneaky!
Finally, the results were in: Thorne dyed her hair back to her red roots.
She revealed her new hair on Instagram yesterday, and we're absolutely over the moon for it. We still spy a few stray strands of pink though — which perfectly match her lipstick, of course. Looking good, Bella!