Bella Thorne stole her boyfriend's underwear for her latest Snapchat, which we respect because boy undies are comfy AF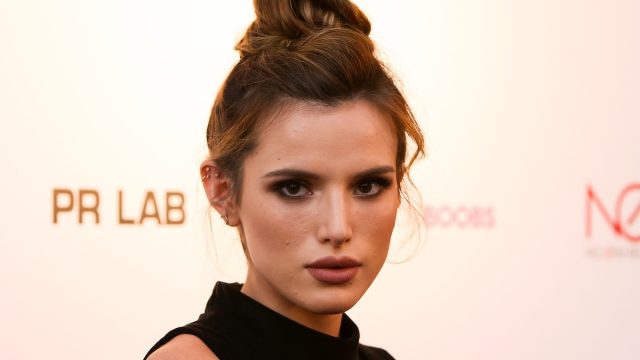 Bella Thorne has gotten so beautifully sassy, and, to be honest, we're here for it. We have so much love for young women exploring their identities and their sexualities, and she is clearly pushing boundaries in the *best* way. Plus, Thorne's now dating Tyler Posey, and they couldn't be sweeter. She recently shared a video on Instagram featuring her posing in her boyfriend's boxers, and it's adorable.
Why all the excitement over her look? Because she's cozy AF, that's why! She explained,
"#His boxers were made for me"
Thorne's clearly pretty into Tyler Posey, as he's been all over her social media.
She recently posted another ~scandalous~ photo featuring her directly on top of her bae on a pool float.
https://www.instagram.com/p/BLZ0MgPDnYa
We're digging that suit, and the float!
And Posey shared a super sweet photo of their little fam.
https://www.instagram.com/p/BLVhuoIl8O9
People are complaining that the posts are too racy, but come on, guys. It's her life. Let her live it how she wants.