Bella Thorne's acne hack is genius and easy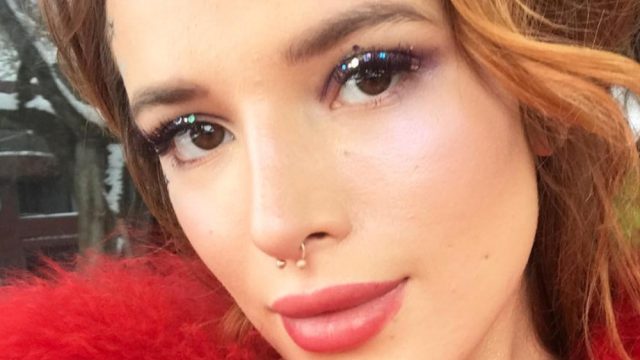 Adult acne can be extremely annoying and discomforting, but at least we can take comfort in the fact that at some point or another, we all have to deal with it. And it doesn't matter if you're a big star or a normal like us, it happens to all of us, including Bella Thorne. The Famous in Love star has been open about her struggles with acne and luckily for us, she doesn't mind revealing her beauty secrets. Most recently, the star offered helpful advice with one of her Twitter fans and shared her makeup tip for covering up blemishes.
On Twitter, Bella's fan, Messy Jess, reached out to the actress about how to conceal her acne with makeup. Since Messy Jess is celebrating her birthday soon, she asked for Bella's expertise. Because who doesn't want to look and feel their best on their birthday? The fan wrote:
"I'm about to be 26 (on the 23rd) this month and suffer from acne. (And the scars) You totally get it, what it feels like. I just want to know how you apply your makeup. I want to look flawless on my birthday!"
Bella responded with some helpful tips and tricks that will hopefully come in handy during Messy Jess's big day. The Famous in Love star replied:
"I put a darker base first then a lighter one. Don't swipe it on. Dot it in!!! It helps you can use green too for the redness + then base."
It would appear that Bella's makeup trick involves using a couple different base shades for her foundation to cancel out the redness, as well a color correcting product to hide specific spots. She suggests using a darker base first and then applying a lighter one, so her skin tone remains even and doesn't look dramatically darker. Bella also recommends color correcting, which is a great way to offset redness caused by acne.
If you apply a green color-corrector under your foundation, it will help to reduce the redness in your skin. Thanks to Bella, we can use her advice to cover up our acne. It will come in handy the next time we have a breakout.