Bella Thorne "took her power back" by sharing her own nude photos before a hacker could leak them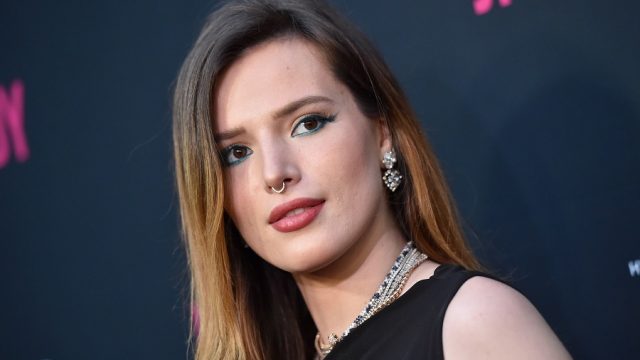 It's always a huge invasion of privacy when hackers leak anyone's nude photos, and unfortunately, women, in particular, are often targeted. Recently, a hacker threatened Bella Thorne with her own topless photos, so she decided to take her "power back" by sharing them before he could.
On June 15th, Thorne tweeted a series of text messages she had received that contained nude photos of her. In one of the text exchanges, she told the hacker that it felt weird to have "someone I don't know looking at my personal shit." The actress also shared a message about what happened, in which she explained that she had been hacked on June 14th.
"I feel gross, I feel watched, I feel someone has taken something from me that I only wanted one special person to see," she wrote.
Thorne added that the hacker had sent her pictures of other celebrities as well. Then she explained why she tweeted the texts with her nude photos. (To protect her privacy, we won't embed the photos here.)
"For too long I let a man take advantage of me over and over and I'm fucking sick of it," Thorne wrote. "I'm putting this out because it's MY DECISION NOW U DON'T GET TO TAKE YET ANOTHER THING FROM ME."
She continued:
"I can sleep tonight better knowing I took my power back. U can't control my life u never will."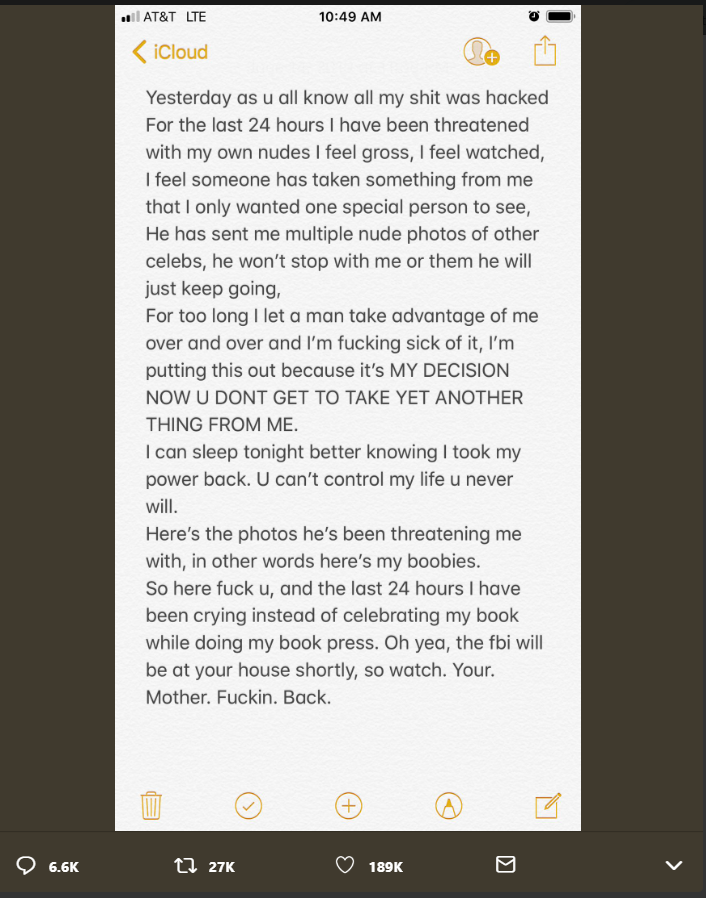 It's scary and frustrating that a hacker managed to get Thorne's private photos. And while her response was courageous, she should never have had to face this situation. We're sending so much love her way today.