Bella Thorne posted this message to her fans this holiday season and we are honored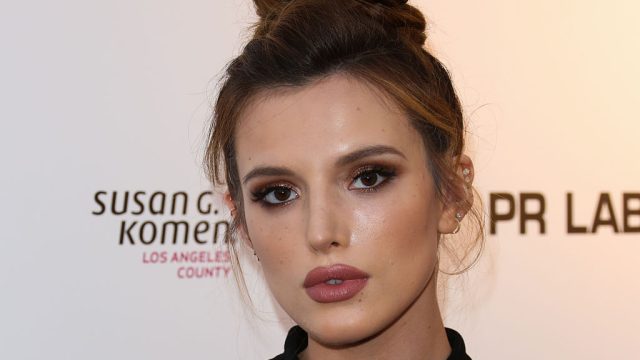 We know just how glad we are to have Bella Thorne in our lives, but it feels pretty good to know she feels the same way. Bella Thorne posted this post-Thanksgiving shout out to her fans after celebrating the holiday all week. She's been thankful for a lot this week, but Friday's message speaks directly to us: her loving and adoring fans.
After posting thankful messages for her "adult friend" Carter Jenkins, it looks like Bella didn't want her fans to feel left out. Looking like a punk rock angel, Bella posted this snap to her Instagram, saying:
"So thankful for all you guys who support me every day ❤️ I love youuuuu #mybabies #youguys#happythanksgivng"
If social media is any indication, it looks like Bella Thorne is a giant fan of Thanksgiving. She posted a snap in Traders Joe's while she was doing her Thanksgiving prep.
But she also took to the social media to give thanks to the important people in her life. She posted this cute snap of the Thorne girls on Instagram and captioned it:
"#happythankgiving everyone !!! Couldn't be more thankful for this love bug by my side for the rest of eternity ❤️💚 I love you @dani_thorne tonight we must have a DANKSGIVING"
She also headed over to Twitter to continue the thank-fest.
Looks like Bella might be feeling a little sentimental this time of the year. We can't really blame her, though. She has a lot to be thankful for. Not only did she have a role in the Boo! A Madea Halloween, she's got a lot of exciting things coming up in 2017 too.  Look for Bella's upcoming new show, Famous In Love, coming to the Freeform channel next year.