Bella Thorne just a got new hair color for summer, and she looks AMAZING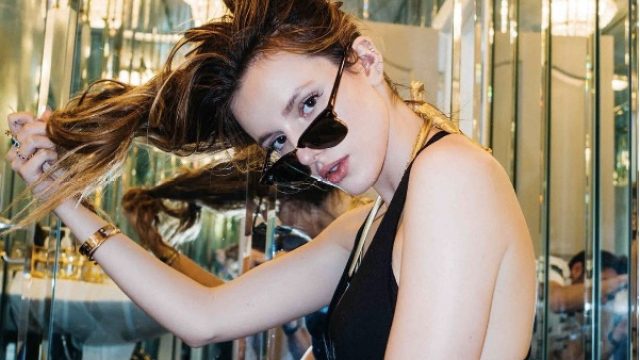 We've always loved Bella Thorne's hair. She's kept it her signature auburn style for a while, and she usually wears it in a loose and wavy style that looks like it could be her natural texture. However, like many of us, it seems like she got bored with her hair, and color is the most fun way to make a change. So this past weekend, she enlisted the help of colorist Rona O'Connor to make a fun change to her style.
She teased her followers on Instagram with two posts of different hair colors, asking, "Which hair color is next?"
And, "Hmmmm, what color am I doing today?"
For the record, people actually really liked this color and voted for it, but neither of these was the final result. Instead, she ended up going with a color that actually made waves on Instagram recently: the sunset hair trend. Her hair is now a gorgeous pink and red ombré look, and it's absolutely perfect for her. It shows off her wavy texture even better than before.
Her colorist, Rona O'Connor, also posted a picture of the end result, calling the color "apricot infused with arctic rose." Intriguing!
We may be the next ones to jump on the sunset hair trend — these photos are major hair inspo.