Bella Thorne talked to us about ignoring the haters, keeping her hair healthy, and working with fitness fashion retailer SIX:O2
Last month, I stepped onto a soundstage at Quixote Studios in West Hollywood, California to interview Bella Thorne — the 19-year-old actress and singer with a skyrocketing career who you've seen all over your social media feeds and TV screens. I had been invited to an event hosted by fitness fashion retailer SIX:02 in support of their brand campaign, #ThankYouHaters. SIX:02 has released a line of hats, tank tops, and t-shirts inspired by the idea of "thanking" the negative people in your life for motivating you to be unapologetically yourself. Naturally, they asked Bella to be the face of this campaign — makes sense, considering she is no stranger to standing up for herself.
SIX:02 will be donating a portion of the proceeds from #ThankYouHaters merchandise to nonprofit, Step Up, in order to help fund services for girls from under-resourced communities. Step Up focuses on helping young women get to college and explore careers.
In our conversation, Bella discussed blocking out negativity, relating to her character in Famous in Love, and working on new movies and music. (She threw in some hair and makeup tips, too!)
https://www.instagram.com/p/BUdFPFdlReP
HelloGiggles: What inspired you to become involved with SIX:02 — especially for their campaign with Step Up?
Bella Thorne: Well, basically, when I saw the brand, I was like, "Okay, number one, this shit's dope."  Then I read what it was about and thought, "Wow this is really cool." It's so rare that you have a brand saying it's good to be unapologetic. Don't apologize for who you are. Don't apologize just because you're a woman and you're not allowed to say something of that sort. When [SIX:02] came to me — it's just so rare that you come across a brand that doesn't want to change you. They don't tell you, "You can and can't do this," or they don't want to dumb down your crazy, out there image. They were literally just like, "This brand works for you because we're doing the same exact thing you want. We're trying to do the same thing here."
HG: The whole focus of the campaign is thanking your haters for motivating you, as we can see in your video with the brand. Do you have advice for young women who maybe haven't yet found that inner strength, and struggle with the concept of "thanking" negative people? What do you think they can get out of that mindset?
BT: I don't go on Twitter and say, "Wow, so-and-so is talking shit. You know what, I'm gonna prove you wrong…" It's really just coming across it and saying, "It doesn't matter. I'm not going to change for you." No, I'm only going to better myself. My motivation is to be the next better, healthier, stronger me. I feel like that is the best motivation because you don't need to prove anybody wrong. If you are [trying to prove people wrong], then again, you're caring about what people say. You're letting it affect you, and you're bringing it into your life — you're bringing that negativity into other people's lives. So, the campaign says, "Yes, thank you haters" in a way that we're putting a funny, positive spin on something bad.
https://www.instagram.com/p/BUeiz7BlgF4
We're kind of making a joke of it to say, "It's okay. Here I am, and I see your shit, and I don't care." Really, what we're trying to get at is just being unapologetic. Just being okay with who you are and not saying, "Hey I'm sorry." Being like, "Yeah, that's me. What's up?"
https://www.instagram.com/p/BUsiJj6lMBX
HG: On your Freeform show, Famous in Love, you play Paige, a character who is navigating romance, friendships, and newfound fame. As a young person in the public eye, how do you relate to that?
BT: There's so many things that I can relate to — the way that Paige, if she's seen out with a guy, it's, "Oh she must be dating them" — when her and Rainer haven't even kissed. They're nothing. They just flirt or they talk. You could be nothing at all with somebody, you could literally just be friends. Now, because it's in social media and there's paparazzi, it's blown up to be this big thing. It sucks. It really does suck.
When I go out, or if I'm just hanging out with a friend, I'm like, "Hey by the way though, if we step out of my house, it's gonna be everywhere. Are you ready to be the next news statement tomorrow? Because that's what it will be. So, no, I'm sorry we can't go out. You can only come over to my house to chill with me." That sucks, and Paige is going to go through that, although she already is experiencing it to a smaller degree. We will see her character kind of go through that, and learn to navigate it, and live two separate lives — and how she'll come to terms with making them into one.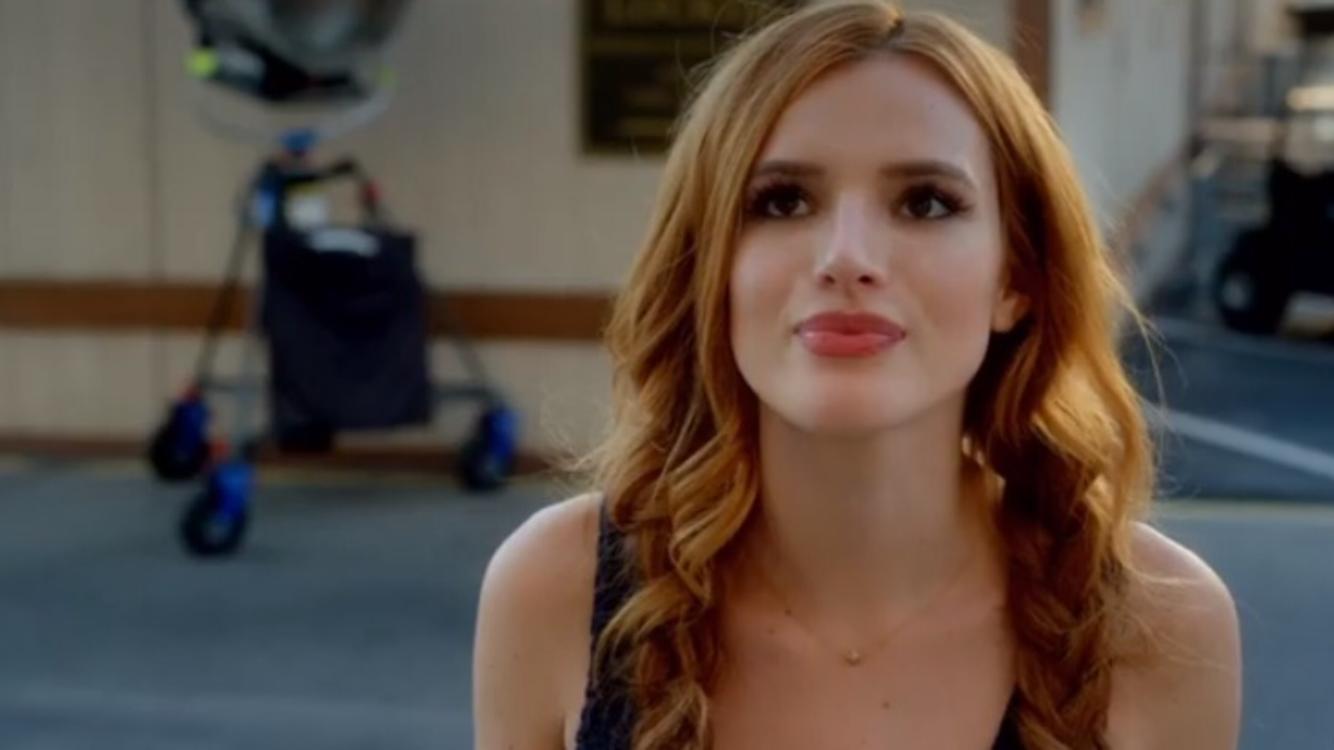 HG: You have a lot of new movie and music projects happening this year. Can you tell us about any of them?
BT: Goodness. I'm excited about a lot. You Get Me is [a movie] coming out first on Netflix. That's cool, I love the Netflix fan base. I love Netflix in general — they're awesome. Then we have Midnight Sun coming out in the beginning of next year, which is a beautiful story. I'm really happy that…people are gonna see it and kind of fall in love, [and watch the characters] love and lose. Then I have Keep Watching, which is a really good horror film. I love horror — it's my favorite genre. Then I have Ride coming out — that's a [creepy] movie about Uber, which makes me never want to take Uber ever alone. (laughs)
Then I have The Life and Death of John F. Donovan. It is a really interesting story about an actor not being able to come out of the closet in the time that he's in, and because people view him as a certain way. In the industry, if you're America's Sweetheart — which we deal with on [Famous in Love], we have Niki Koss's character as America's Sweetheart; she can't come out as being bisexual because people will turn on her — and this is kind of what [The Life and Death of John F. Donovan] is about in another way. It's about how the smallest thing you can say to somebody affects people all over the world. We have all these really cool, different, dynamic storylines that are all intertwining with each other…That film is super cool. It's got amazing actors. A beautiful director — I mean, I don't even have to speak highly of him. Everybody knows how amazing Xavier [Dolan] is. I just fucking love Xavier.
Then I have music coming out this year, which I'm also excited about — just releasing shit, not really caring where it goes. I'm writing a series, and I just wrote this short that I'll be directing this month, that I'm also in.
HG: We wanted to ask you a couple questions related to your bold fashion sense. Our readers especially love your changing hair color. What's your number one tip for keeping your hair healthy when you dye it?
BT: I always say, you gotta go, like, the vegan way. Then when you're trying to do bright colors and shit, Manic Panic's really good. Any type of vegan color to put on your hair is just gonna be better than bleaching it…Mainly it's just, like, taking hair and nail vitamins, using products that keep your hair strong, and ALWAYS using heat protectant. Most of the time, not giving a fuck about what your hair looks like — put it up in a ponytail, put it into braids, put it in a topknot…Anything with your hair that makes it look different where you don't have to put a curling iron on it.
HG: What's your favorite product in your beauty routine right now?
BT: Honestly, anything Buxom. I'm wearing this Buxom lip right now — and for me, it just goes so well with my skin tone…I've got the ultra pale look. It's like this raspberry [shade]. I like Buxom. You're just gonna get more for your buck — it's at Sephora