Bella Thorne releases her inner skater girl and we're loving it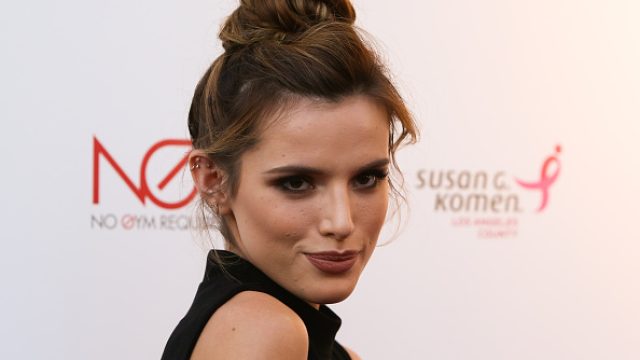 "He was a boy, she was a girl…" Can you guess the song? "He was a punk, she did ballet, what more can I say?" We all know the words to Avril Lavigne's infamous "Sk8er Boi" song, and of course are super familiar with the chorus — "he was a skater boy, she said see ya later boy," etc. But one girl we don't have to worry about passing up a skater boy (or skater girl, whatevs) is Bella Thorne, who recently shared an Instagram that's giving us alllll kinds of throwback feels.
Remember when the height of coolness was how close your aesthetic was to 'I spend my free time at a skate park' even if you've never been on a skate board?
Ughhhh, our middle school selves would've probably killed to look so skateboard chic. Wherever she is, Avril Lavigne is no doubt applauding this perfect lewk. Bella Thorne captioned this 'gram…
"Feeling his sk8r boy #vibes"
…so we can't help but wonder if this killer ensemble was inspired or encouraged by Bella's boyfriend, Teen Wolf actor Tyler Posey. The two of them, by the way, are deeeefinitely one of the most attractive couples in Hollywood. Seriously. LOOK at this cute factor.
Whatever her Instagram caption means, we love the picture. And to round out our sk8r boy nostalgia feelings for the day, you've GOT to rewatch the music video that made it all ~cool~ back in the day. (By which we mean the early 2000s.)
https://www.youtube.com/watch?v=TIy3n2b7V9k?feature=oembed
Ahhh, to go back to simpler times, where eyeliner doubled as face paint.