Bella Thorne celebrated her 20th birthday with brand new ice-blonde hair
Bella Thorne is something of a hair chameleon, always experimenting with new vibrant hues to dye her hair. Surprisingly, she's never gone icy blonde (a fave hair color in Hollywood) until today.
Thorne debuted her new hair on Instagram in honor of her 20th birthday.
"Yes I changed my hair again and yes I'm fuxin 20!!! Let's go libras met so many people last night that had the same bday as me ❤️ it was awesome. Happy bday guys!!!" the starlet captioned the photo of her new Khaleesi-inspired hair.
Could be a wig, could be an expert dye job, either way — we're feeling it. The white blonde hair works with Thorne's cool-toned skin.
Thorne had been rocking reddish hair with pink highlights up until recently. She shared this selfie on the eve of her birthday, writing "Last selfie as a teenager? Let's go #20 TOMORROW we RAGE!!!"
Whoever got her from red hair to ice-blonde overnight is doing God's work over here.
https://www.instagram.com/p/BaCK2Ntn_AQ
Bella flirted with lighter strands in 2015 when she was a strawberry blonde.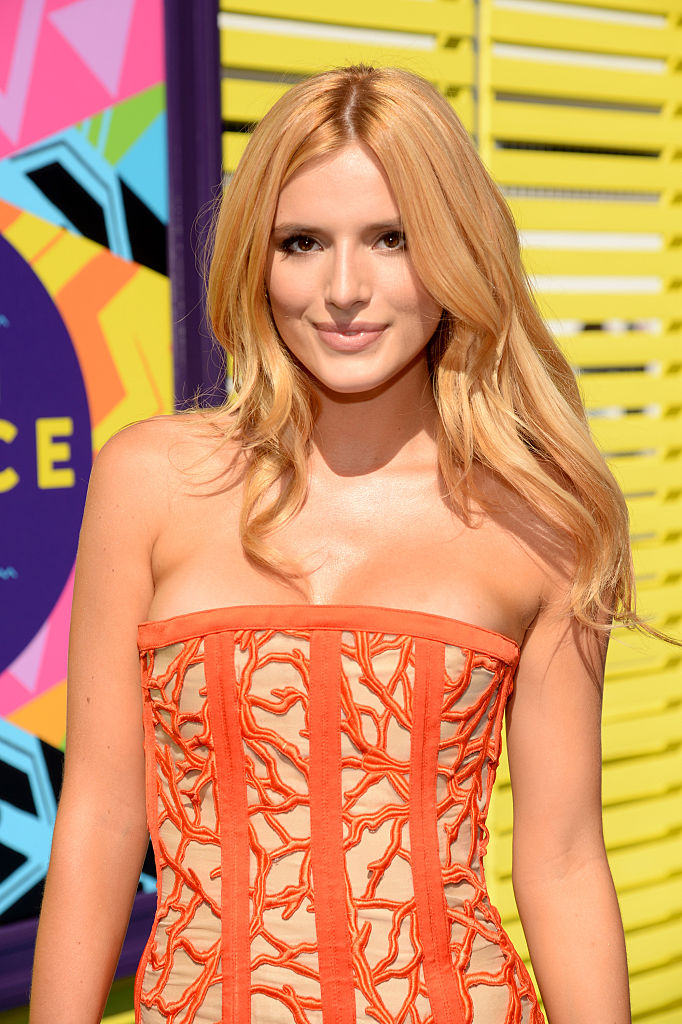 There's a lot of armchair psychology surrounding a woman's decision to change her hair color or switch up the cut. "Oh, she's going through a big life change, she isn't comfortable with herself, she has no control in her life," some will say about a woman with constantly evolving hair. If you ask Thorne why she switches up her hair so often, it's much simpler than that.
"It feels good and I always love funky hair colors. I always wanted blue hair, I wanted green hair, purple hair, so it's just fun to do," she told People in January 2017.
'Nuff said.