Bella Thorne hilariously snapped her chest zits and we can totally relate
Since most celebrities are presented to us through a sheen of good lighting, professional makeup, and expensive clothing, it's easy to forget that rich and famous people also deal with petty and unruly body snags. So when Bella Thorne posted Snapchats of her body acne, it served as a nice reminder that human skin is a toilsome battle that unites human beings across the board.
The light-hearted and self-deprecating Snapchats showing her chest acne are fairly in line with her M.O., which is keeping things light and relatable on social media. Right before Thanksgiving, Bella posted a pic at Trader Joe's last-minute shopping while channeling a classic Gene Simmons pose that we could emotionally identify with on multiple levels. But her snaps this morning probably took the cake of relatability.
Seeing "skin flares" on other people is also a good reminder that it's not that noticeable.
For instance, from this distance we can't see anything on her skin, but we CAN see her mysterious trophies and vases in the background. WHAT ARE THOSE?!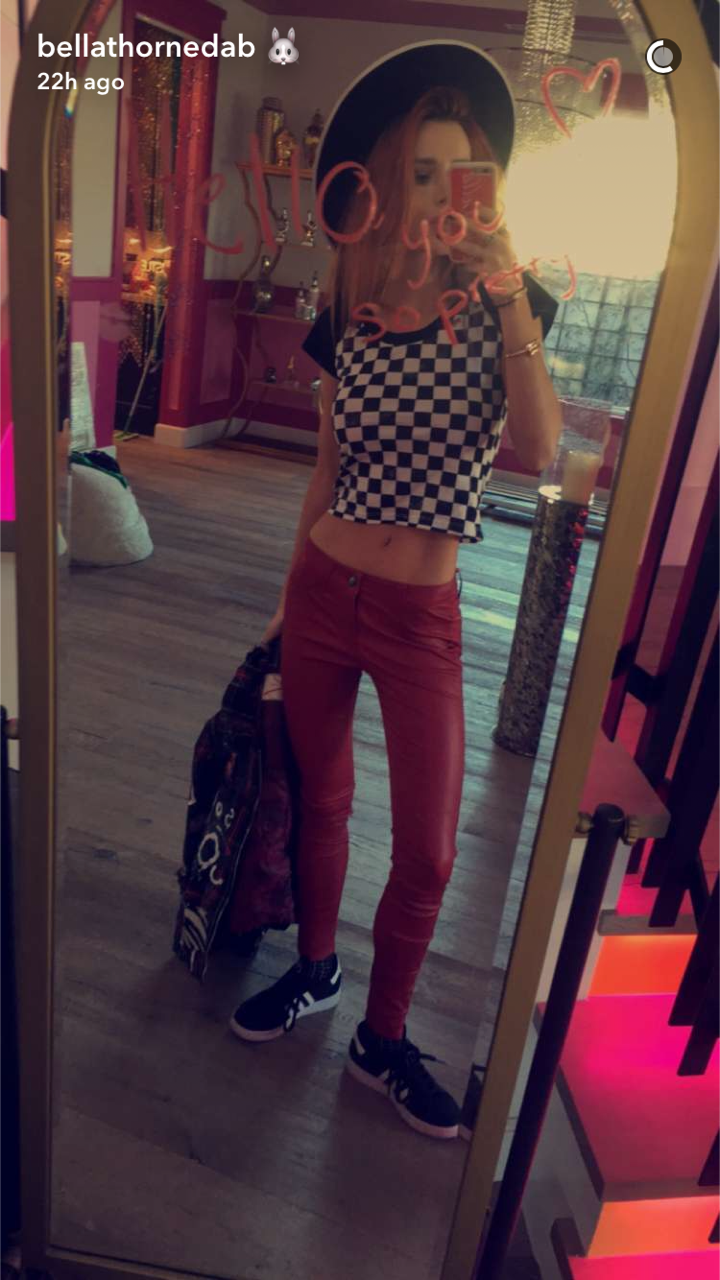 We've all been here, but most of us haven't had the gumption to share this moment with millions of followers.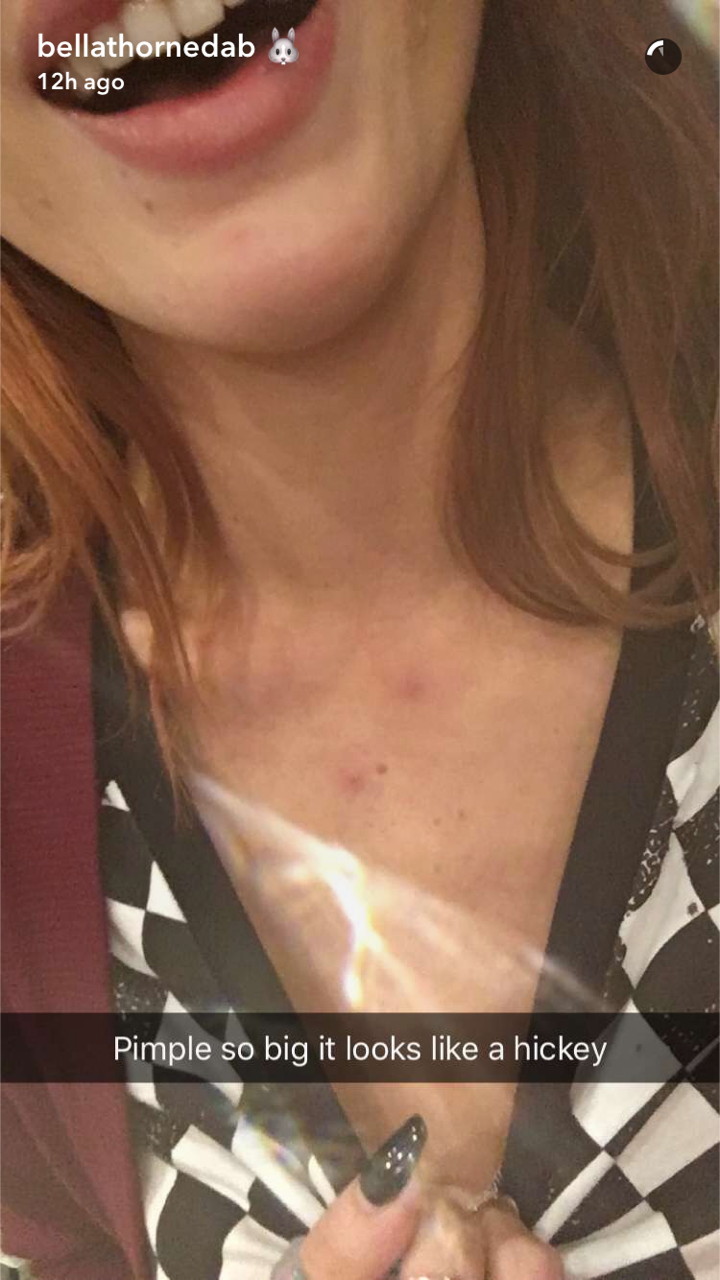 We feel you Bella, skin is a temperamental beast.