Bella Thorne underwent another hair transformation, one Avril Lavigne would love
If you can say one thing about Bella Thorne, it's that she's unafraid of changing up her looks. The star and her sister, Dani, both love experimenting with different colored locks on a regular basis. Yesterday, Bella Thorne dyed her hair again, and this time her neon 'do looks like something off the pages of a comic book, and we love.
Thorne was rocking a simple blonde shade for a about a month, but we all knew it wouldn't last. Last night, via Instagram story, Thorne gave us a sneak peek into what she and Dani were up to, and it involved hot pink hair dye.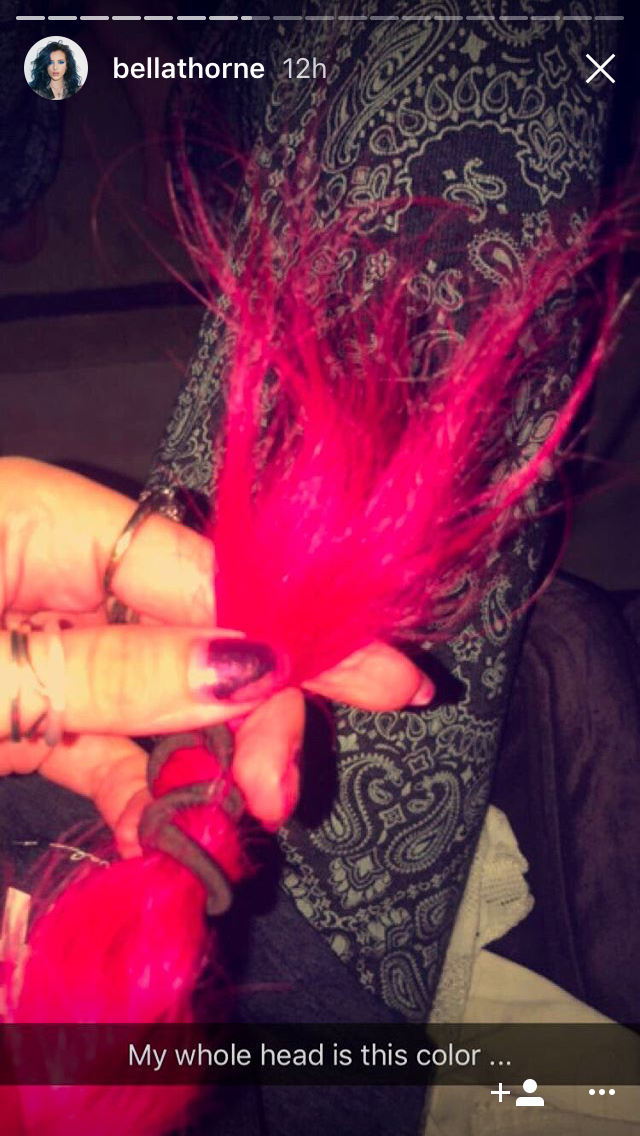 We gasped. It's beautiful!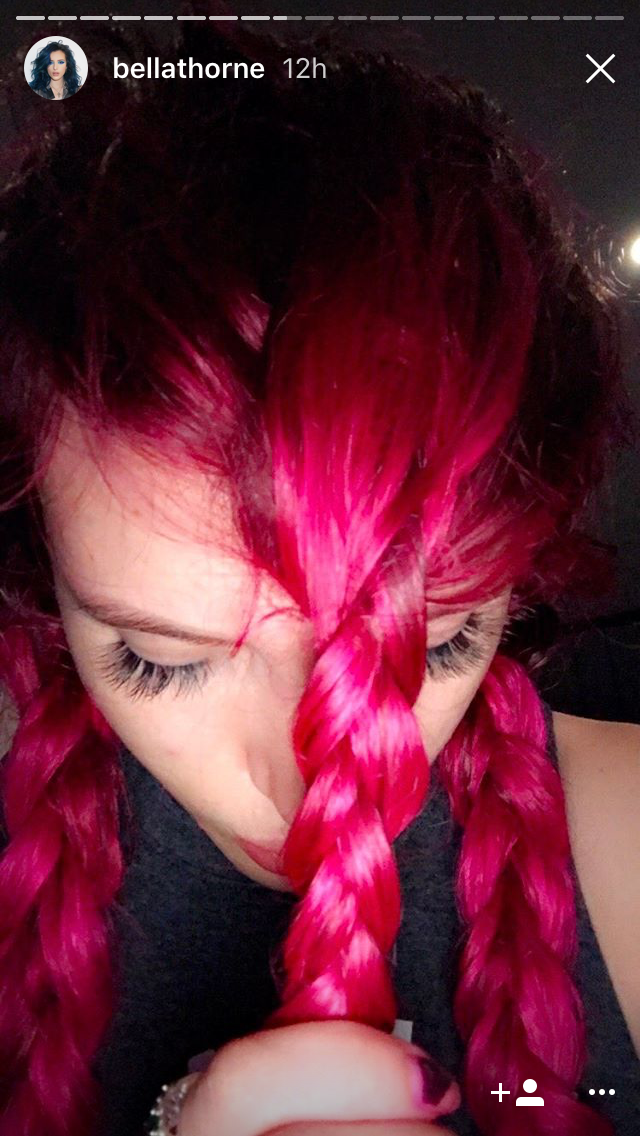 We couldn't wait to see what it looked like styled. We remained patient, and our prayers were answered. Thorne posted several videos and photos of her new Strawberry Shortcake hair in action earlier today.
She now matches her pink roses.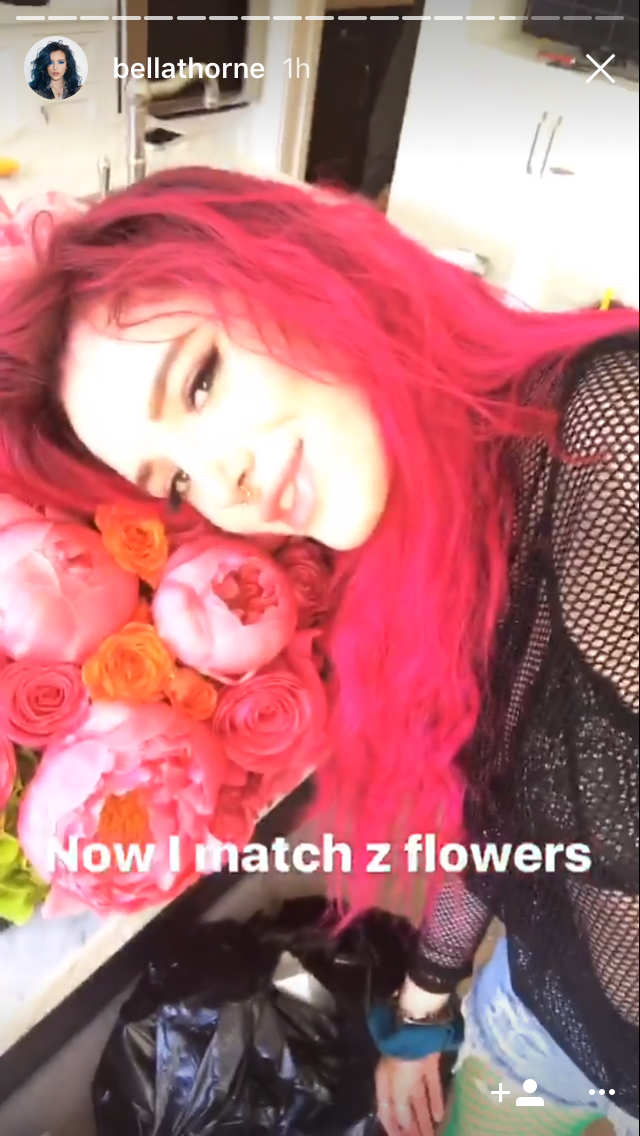 And this matching fuchsia lip tint really makes Thorne's overall appearance a LOOK.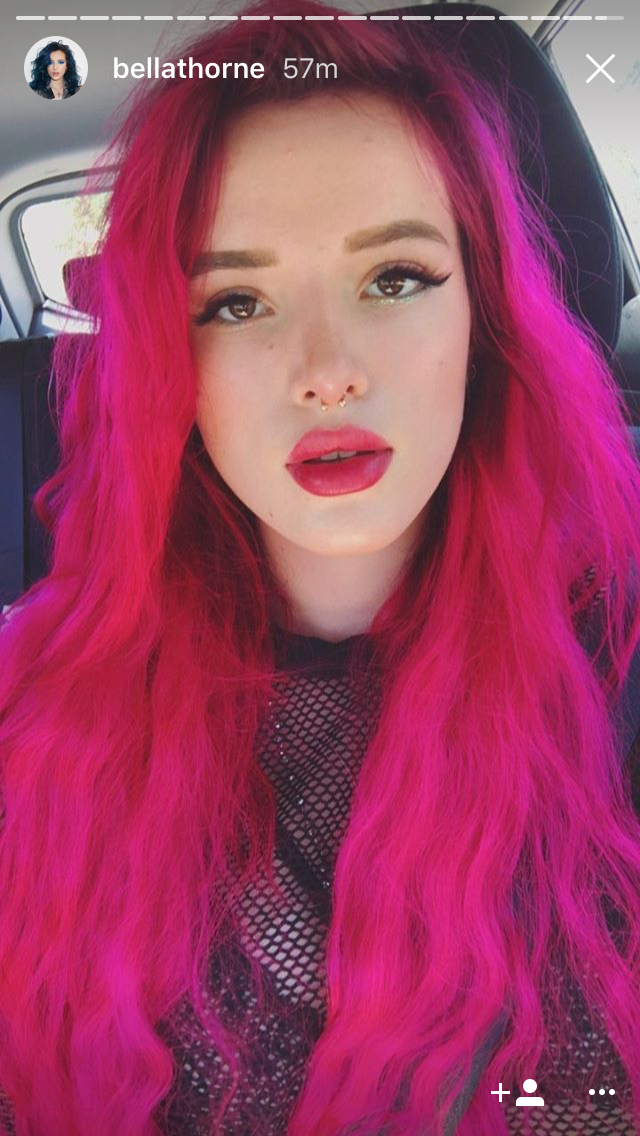 Just look at how vibrant this pink is. Our inner Avril Lavigne-loving selves are freaking out.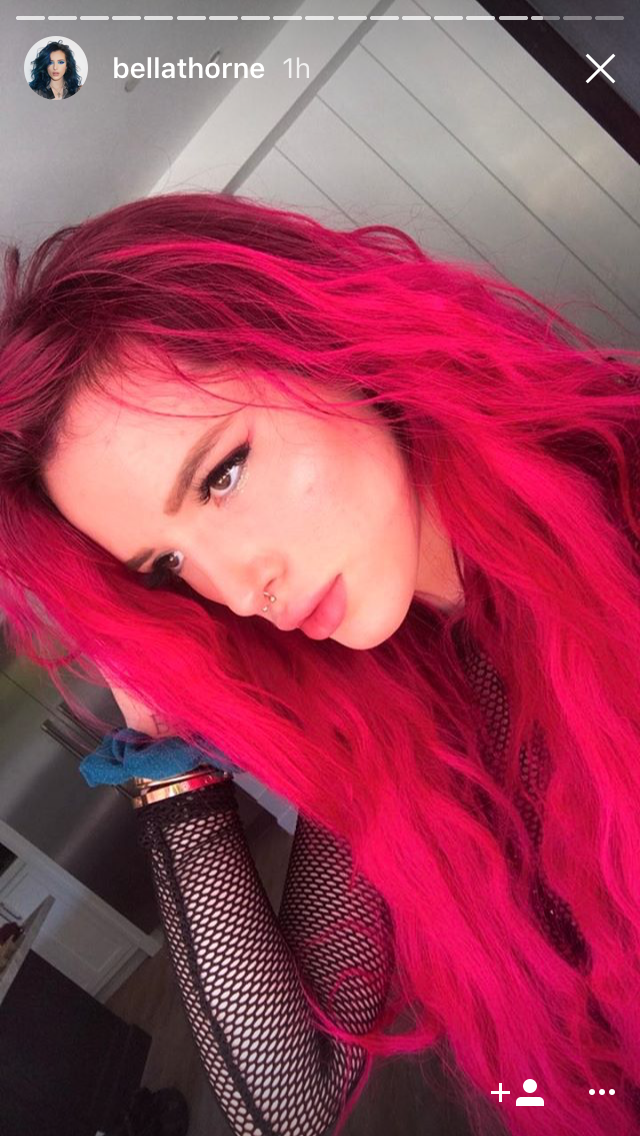 This color ranks as one of the top Bella Thorne hair colors we've seen in a while. Don't get us wrong — we loved her deep teal that was so dark it was almost black.
And we absolutely adored her rainbow dip-dyed tips. That was seriously some of the coolest hair magic we've ever seen.
But there's just something about this pink that makes us smile uncontrollably. We hope Thorne keeps it around for a while because it's perfectly suited for the summer heat.