Bella Thorne debuted glittery pink hair at the Teen Choice Awards, looked like real-life Jem cartoon
There's nowhere like the Teen Choice Awards to have fun with fashion and beauty, so we love that Bella Thorne added glitter to her hot pink hair, showing off a vibrant and fun style that is perfect for an awards show that celebrates everything that's cool with teens and tweens these days.
No stranger to wild beauty and hair transformations, Bella seamlessly transitions from goth jet black hair to rainbow bright hair like it ain't no thang. Bella showed off her most glittery style yet last night, and we're loving the bold look.
Bella has been rocking hot pink hair for most of the summer, but she amped up her look for the awards show, adding a glitter contour that reached from her hairline to her cheek, and it's such a cool '80s throwback vibe.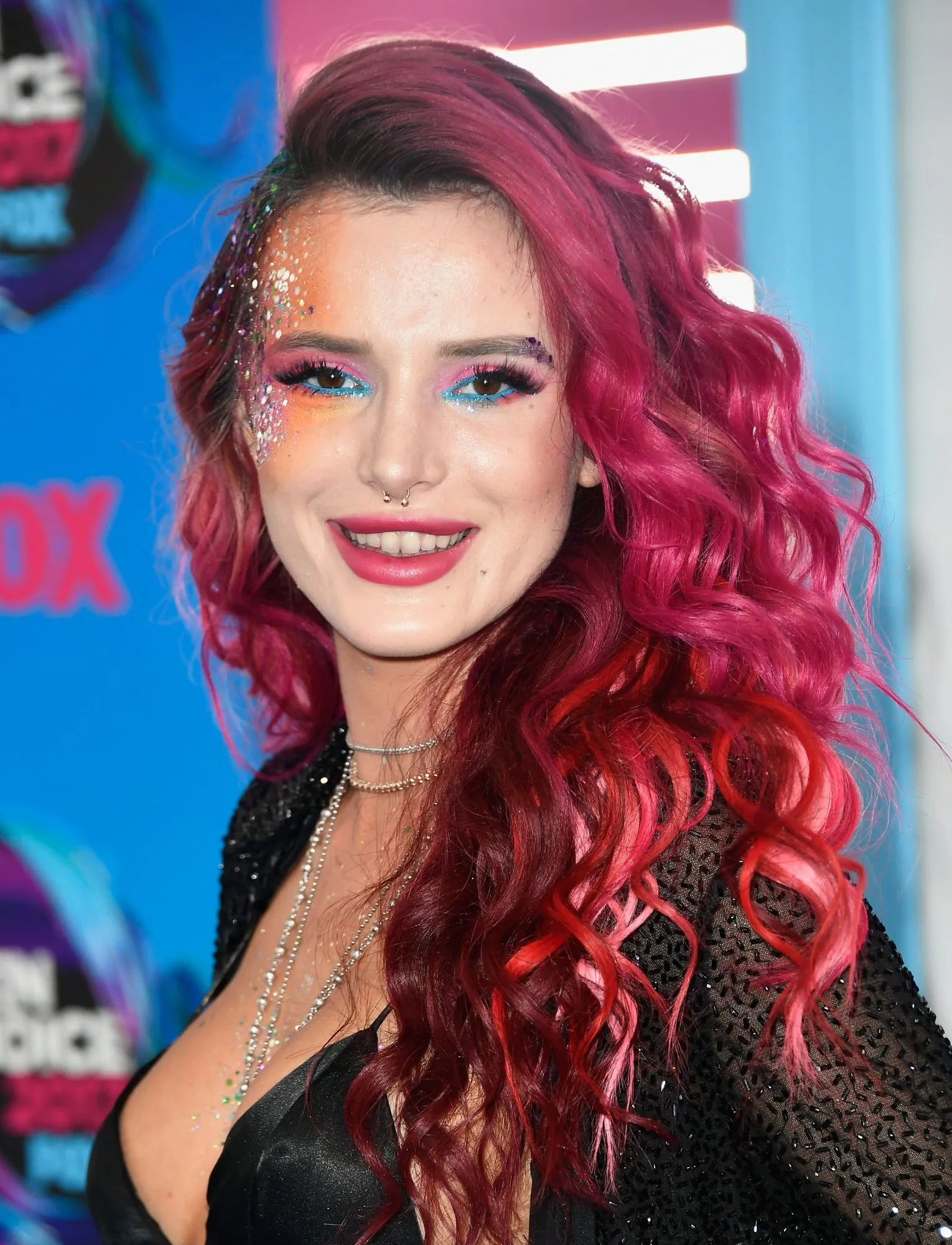 Bella wore sideswept loose curls in various shades of pink, from bubblegum to electric neon, and she paired the wild colors with equally fun bright makeup, rocking hot pink and neon blue on her eyes, magenta lips, and spray painted glitter along the side of her head and face, and it's flawless.
Her hot pink locks and glittery confetti makeup may be a bit bold for an everyday look, but it's perfect for a night out with your besties, and we're taking major glitter inspo from her striking summer look.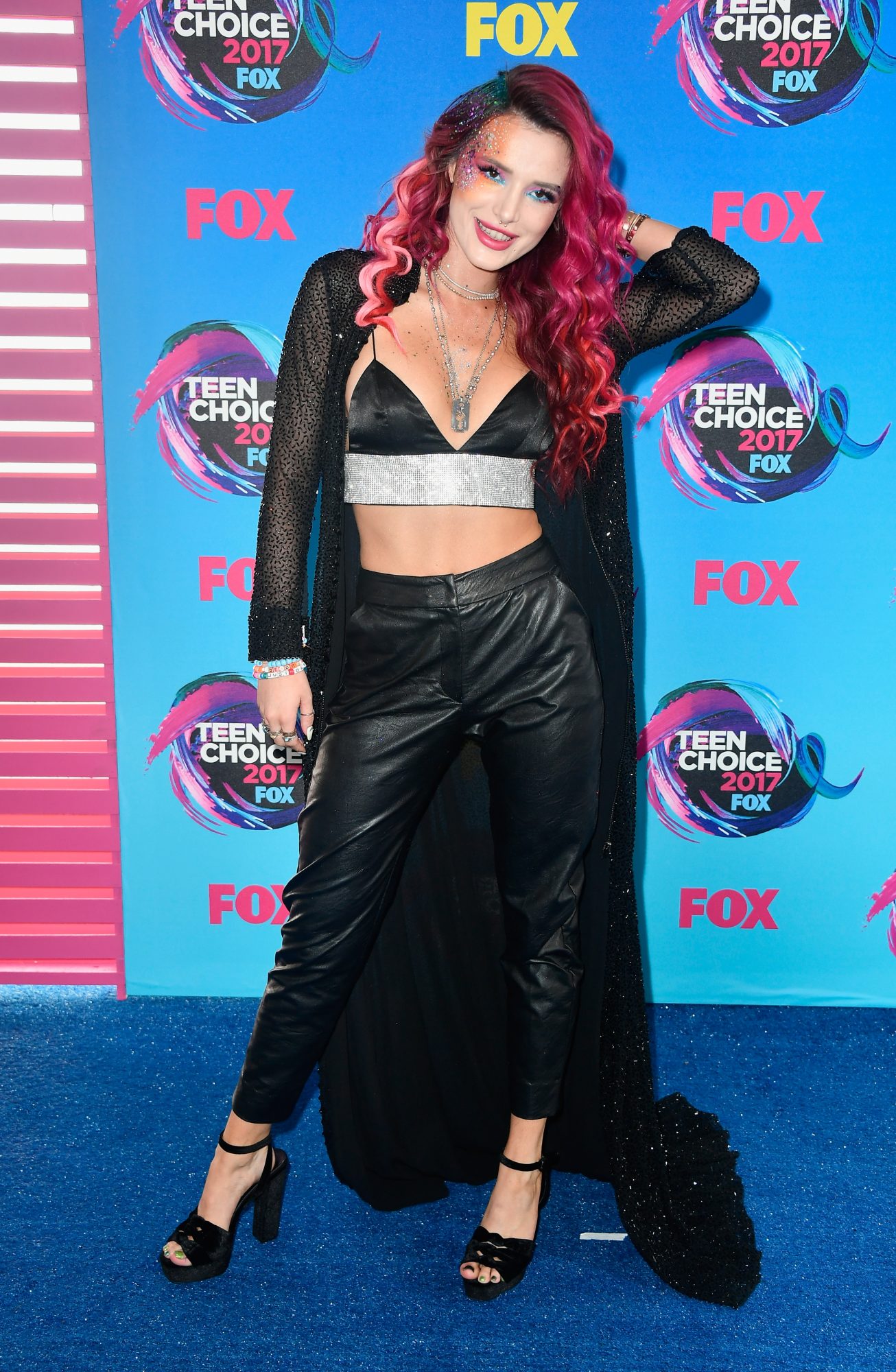 Bella's outfit was mostly head-to-toe black, but that doesn't mean she kept it subdued, instead letting her locks steal the spotlight. She wore a low-cut black crop top with a sparkly silver belt paired with a glittery sheer black jacket, black leather pants, and black platform sandals. She also threw on loads of layered silver rings and necklaces.
She's living proof that all that glitters isn't necessarily gold…in the best way possible, of course.