Bella Thorne reveals her two girl crushes and we couldn't agree more, TBH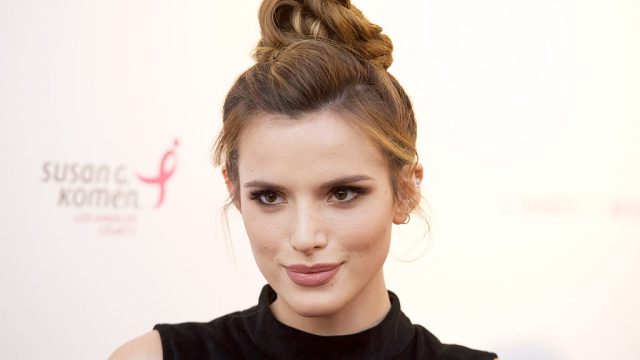 Bella Thorne is one of the coolest young celebs in Hollywood. The actress, who starred in Disney's hit television series Shake It Up and films like The DUFF and Blended, recently came out as bisexual in the most beautiful, nonchalant way that had us screaming YASSS GIRL YASSS!
Girlfriend has literally been unstoppable lately! The 19-year old actress sat down with Maxim to talk about her new movie, Shovel Buddies and in the process, revealed who her two *girl crushes* were and honestly, we couldn't agree more!
"Demi Lovato. I must say…rawrrrr. She is a pretty toasty woman. Miley Cyrus, too. She's dope. But Demi is fire, just fire."
https://www.instagram.com/p/BLGuPq0As60
Well, when you're right, you're right!
In the interview, Bella also reveals who she looks up to as an actress, and we must say, she's not wrong here either!
"I love Rose Byrne. She does two of my favorites genres so well -- comedy and horror -- so I can't do anything but admire her completely. And obviously, Jennifer Lawrence. I like her attitude and how she is always speaking out. A lot of people tell me I'm like her, which is cool."
Now that we think of it, she definitely channels these two in her acting and everyday life! She was brilliant with her role on MTV's Scream and also has no problem speaking her mind, just like J-Law.
You can read the full interview with Maxim here.