Bella Thorne chopped off her long hair and dyed it midnight blue for the New Year
We love the phrase "New Year, new me!" And it looks like our favorite redhead does too! Actress Bella Thorne traded in her signature red for blue curls, taking this saying to a whole new level. Thorne posted a video on Twitter early this morning showing off her new 'do. Judging by the video, we're gathering that the new color is a brunette to blue ombré, which weirdly makes the blue seem more natural. Paired with her septum piercing, Thorne looks as badass as they come.
"Short blue hair don't care? #change," Thorne captioned the tweet. We love how she's jamming out to silence. You go, Bella!
Although Thorne has predominantly been a redhead for most of her acting career, she's dabbled with different looks throughout the way. She rocked a beautiful red to blonde ombré just a few weeks ago. This color treatment was a collaboration between hairstylist/colorist Joseph Michael and color specialist Rona O'Connor.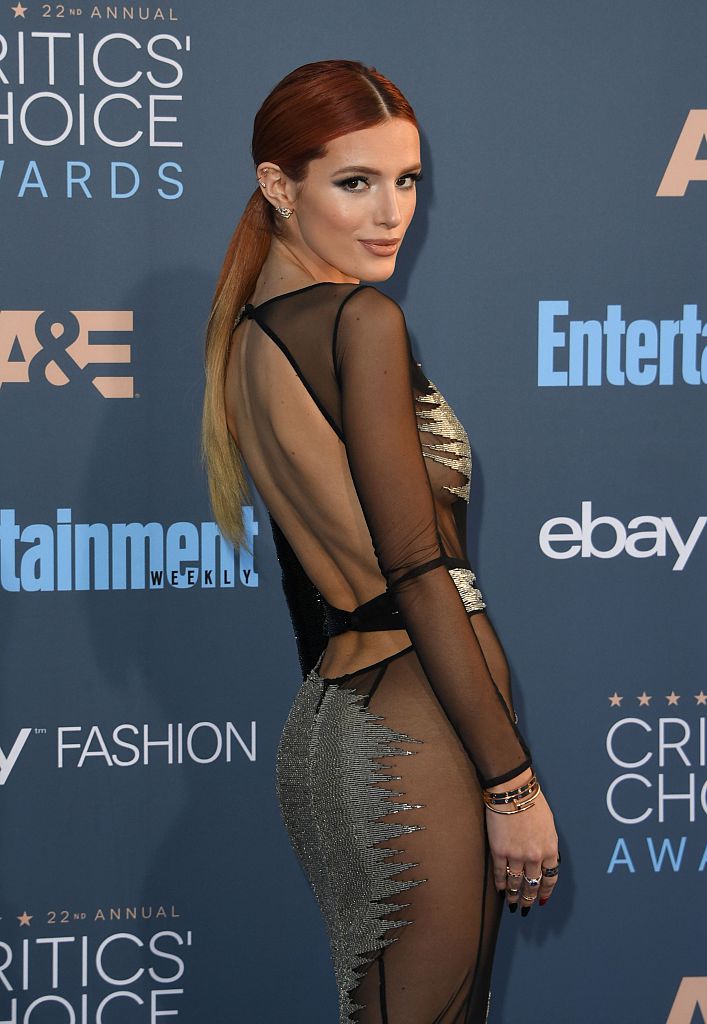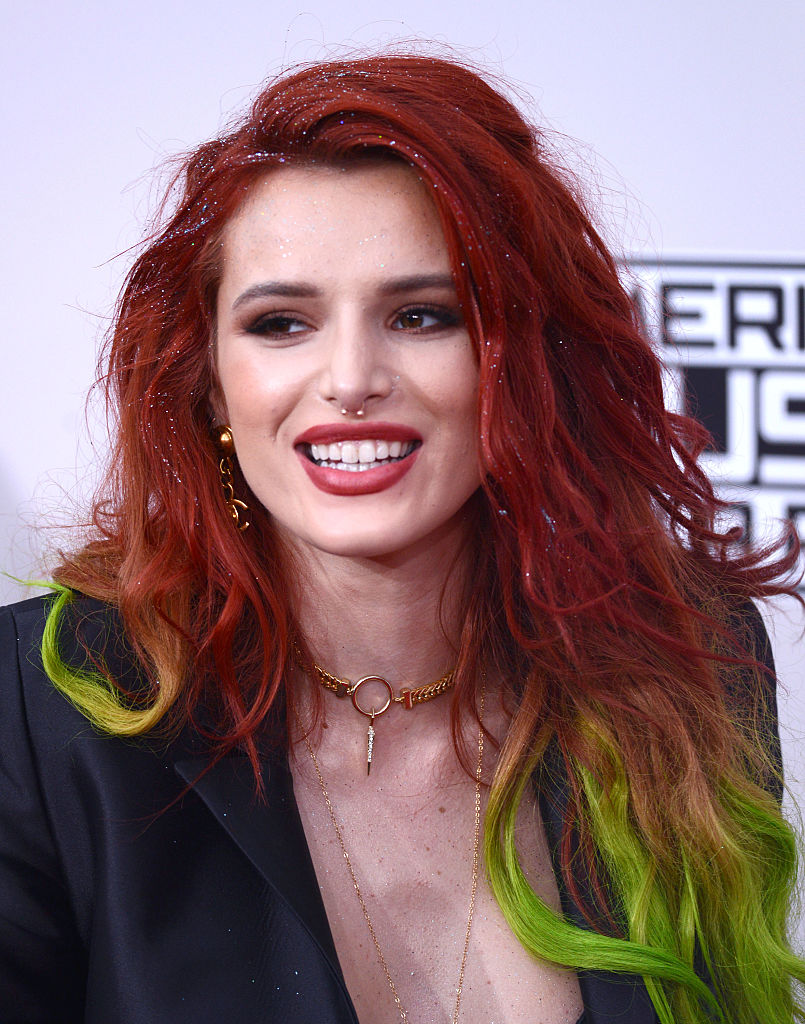 We loved it even more when sister, Dani Thorne, got the same treatment.
And most recently, the sisters took the magical plunge to rainbow hair and truly looked like magical twin princesses.
But now, the two have gone their separate hair ways. Dani also got a major chop, but colored her locks a bright pink. Honestly, thank goodness because it'll be much easier to tell these look-a-like sisters apart now.
We can't wait to see how Bella styles her new hair throughout the New Year. She is inspiring us to make a big change to shed our 2016 skin and ready ourselves for a better 2017. Perhaps a drastic hair cut or color is in our near future…!