Looks like Bella Thorne brings the party to the gym in her latest Instagram pic!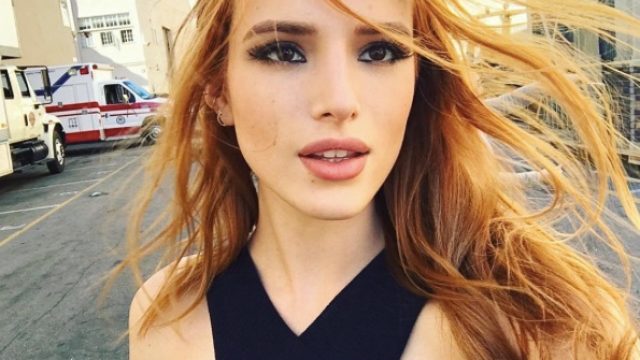 Okay, so most of us don't usually equate the gym with a barrel of good times, but actress Bella Thorne kind of made us think we've been wrong this whole time when she took to Instagram to post a glorious body positive and super fun workout combo pic.
Have you ever seen someone so happy? The caption reads, "Finally back on my #grind. So happy they have a studio gym… considering I basically live at this lot!"
Of course she's referring to the gym at Warner Bros. Studios, where Thorne is currently filming The Death and Life of John F. Donovan, alongside Jessica Chastain and Natalie Portman. No biggie!
We were sad to hear that Thorne and BF Gregg Sulkin ended their relationship earlier this week, but we're glad to see that this girl is getting out there and taking care of herself — and seemingly having a great time while she's at it!
And this isn't the first time Thorne has used social media to post workout pics that make us want to get up off the couch, let go of the TV remote, and hit the ground running.
This girl gets things done.
Keep doing your thing, Bella!