Bella Thorne wore a black bra and sailor hat on the red carpet like it was no big deal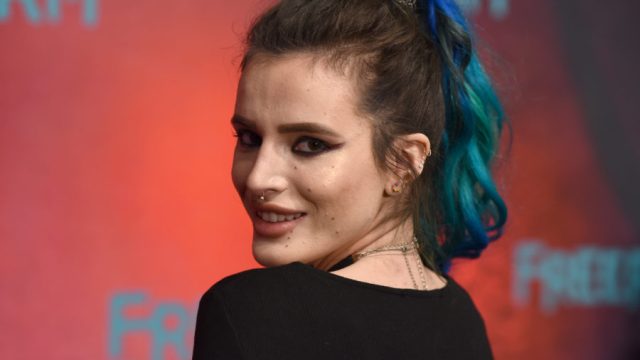 Bella Thorne has proven that she's not afraid of taking risks in the name of fashion, and her latest outfit is no exception. Bella went out in a little black bra and sailor hat, letting her undergarment be the feature piece for the evening.
OK, so maybe the rest of us wouldn't feel totally comfortable going out with our shirts completely unbuttoned, but Bella somehow pulls off a bra and jeans under a baseball jersey. At an Adidas event on Saturday night, Bella paired a baseball jersey, black bralette, and ripped jeans with Adidas sneakers, letting her magenta hair fall from a sailor hat (that's right: sailor-chic is officially a thing now).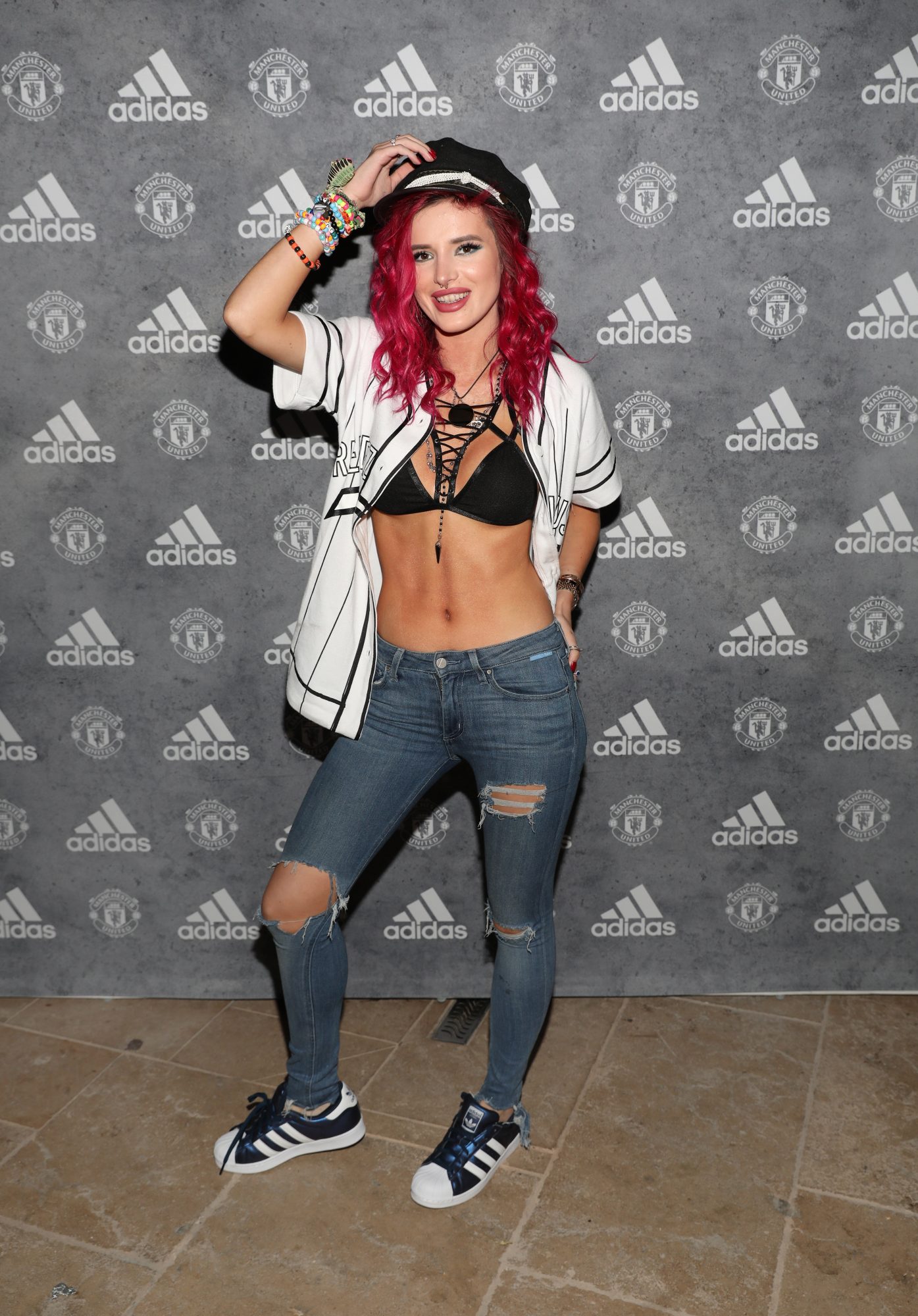 Bella naturally repped Adidas by wearing their iconic triple-stripe kicks.
She kept the outfit fun and casual by adding her signature colorful bracelets.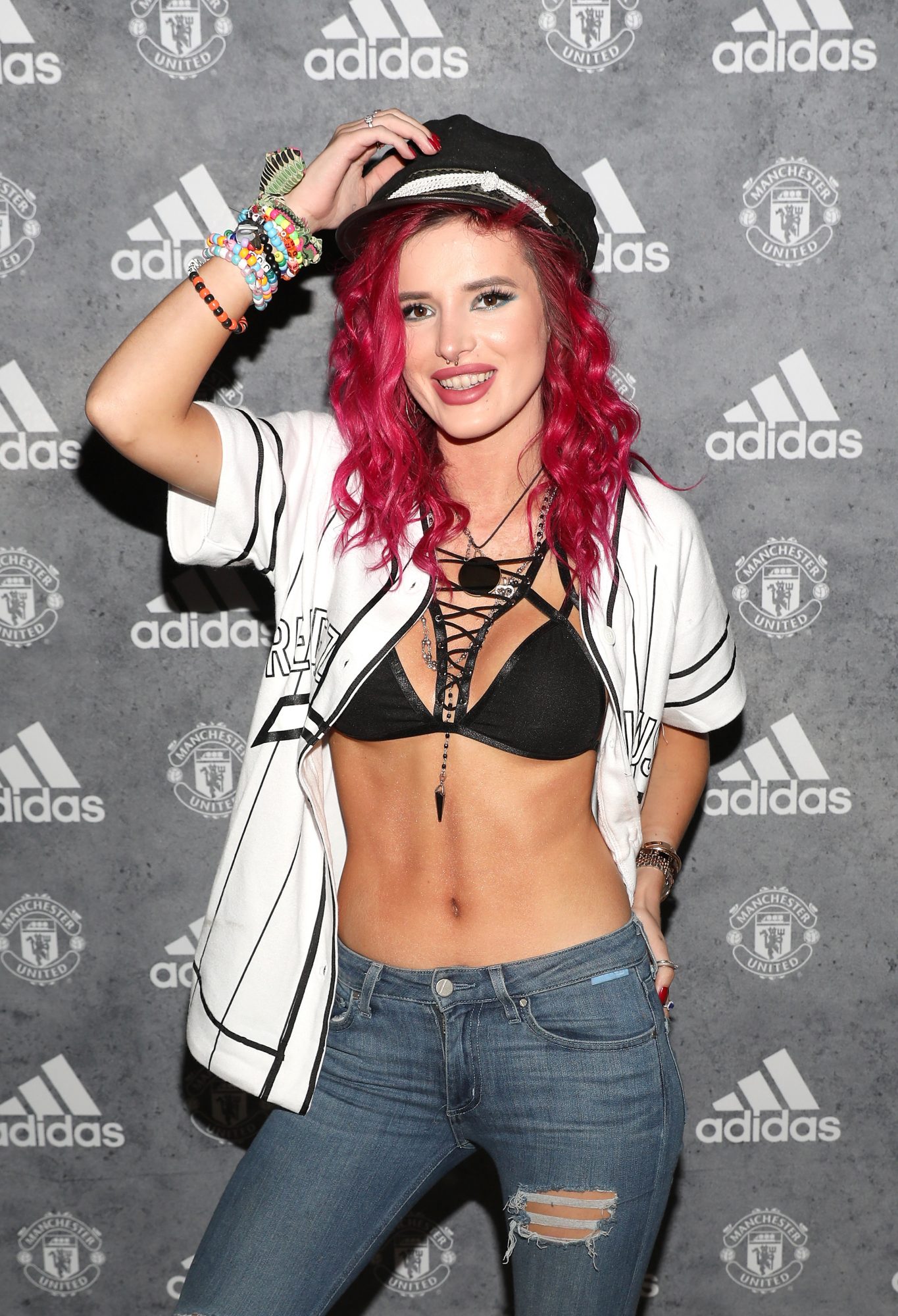 She topped it all off with a classic red manicure. We are so impressed with how many different elements came together to create such an on-point ensemble.
Bella is making a strong case for wearing lingerie as outerwear this summer. If you're a bit too shy to go fully unbuttoned, it's always fun to wear a super sexy bra…even if you're the only one who sees it.