Bella Thorne debuted ultra-short baby bangs, the hair trend of 2018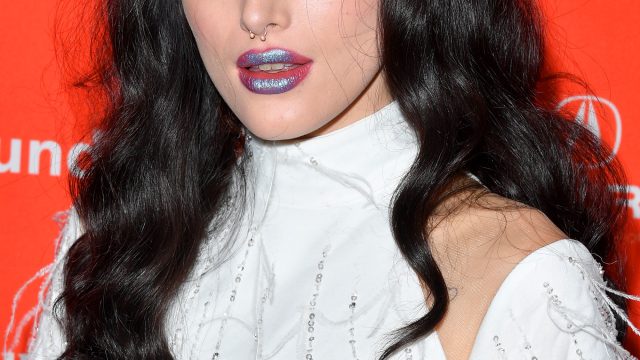 Bangs — they're never really out of style. But if you've never taken the  plunge, allow this actress to give you the courage to go for it. And we mean really go for it. Bella Thorne's latest hairstyle is not for the faint of heart.
Apparently even she was aware of that, because as Teen Vogue reports, she's probably wearing a wig. But we think she should commit to the whole Lydia Deetz vibe. It really works for her!
Thorne appeared at the Sundance Film Festival with newly minted black hair and itty-bitty bangs with uneven edges. The hairstyle brought her entire look together seamlessly, from the feathered white dress with cutout shoulders to the patent thigh-high boots.
Never one to play the wallflower, Thorne accessorized her ensemble with a glossy, purple-and-green metallic lip. Red carpet style can be doornail levels of dull, so we always appreciate when a celebrity spices things up. Especially when it means amazing hair inspo for the rest of us. #BabyBangs2k18!
Thorne test-drove a similar look in March of last year, and we really think it suits her. If this is indeed a wig as Teen Vogue suggests, we'd love to see her make the mini bangs permanent soon.
Bella Thorne making a great case for Doing The Most in 2018.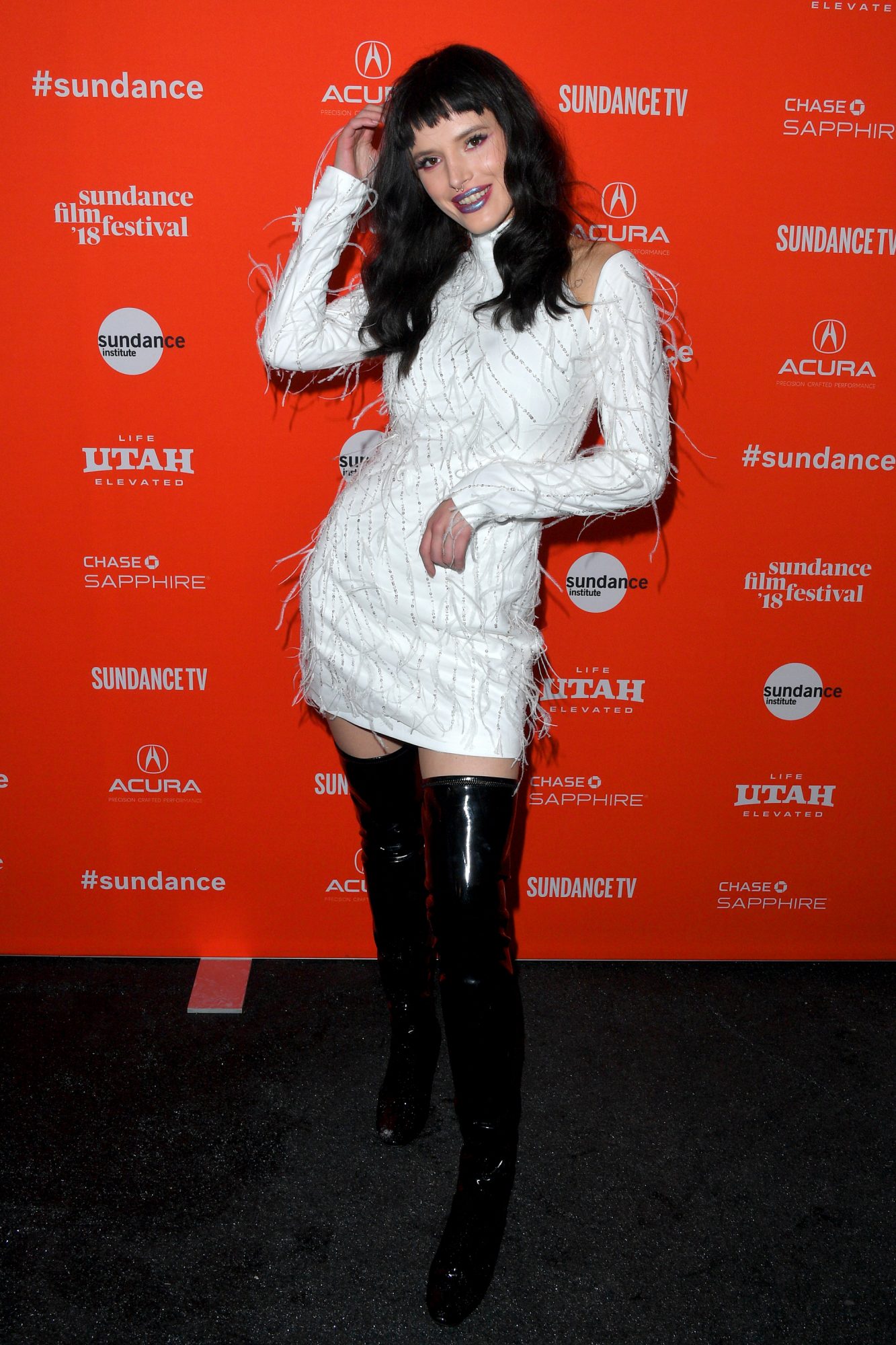 This outfit could have easily become a mess, but somehow all the different elements blend together seamlessly without being "too much."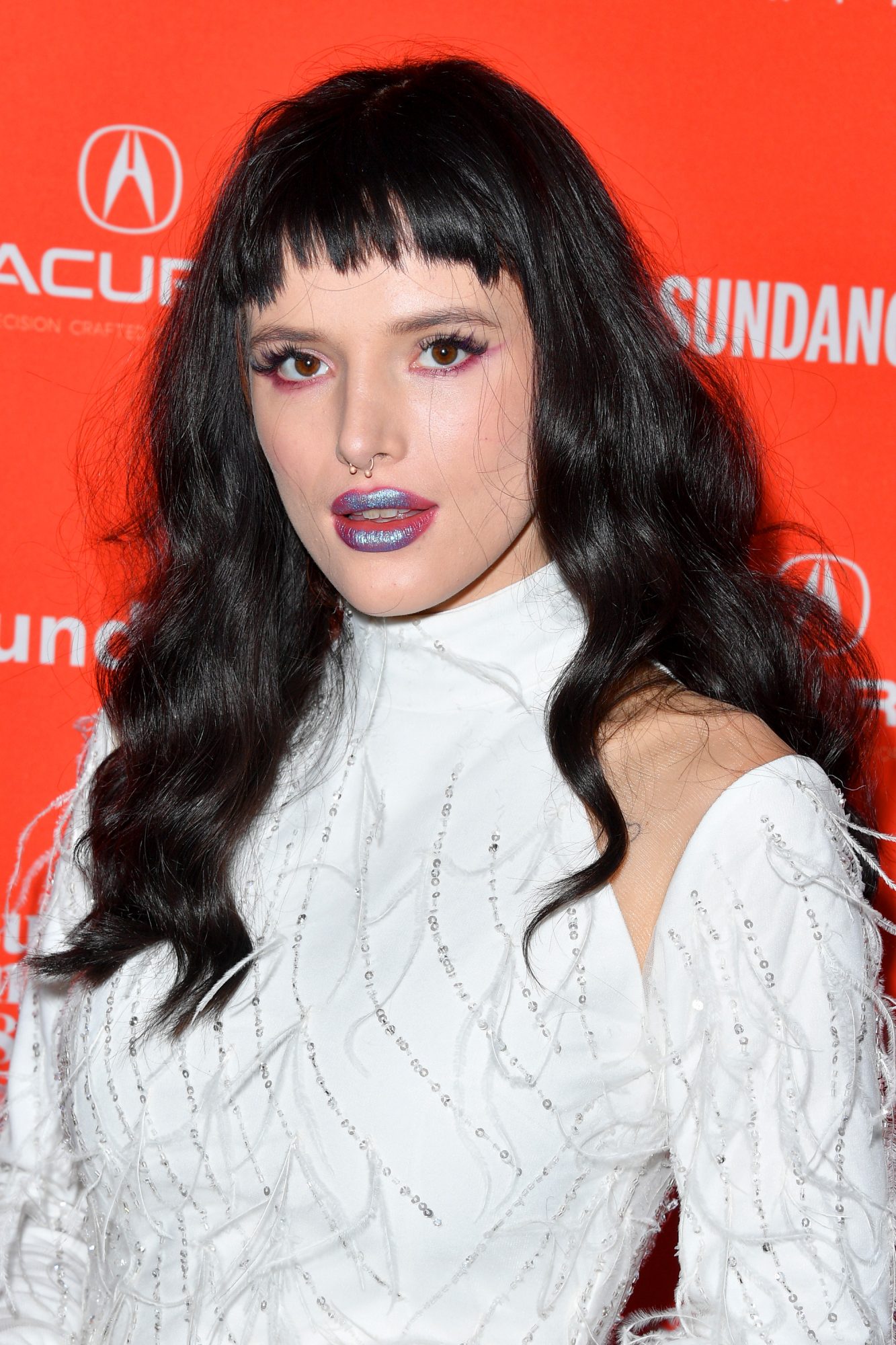 Here is a closer look at her fantastic hair and makeup. We love the line of purple shadow winged out from under her eyes.
Isn't the resemblance uncanny?