Bella Thorne wore the most un-Bella Thorne outfit, and she's giving us *major* Audrey Hepburn vibes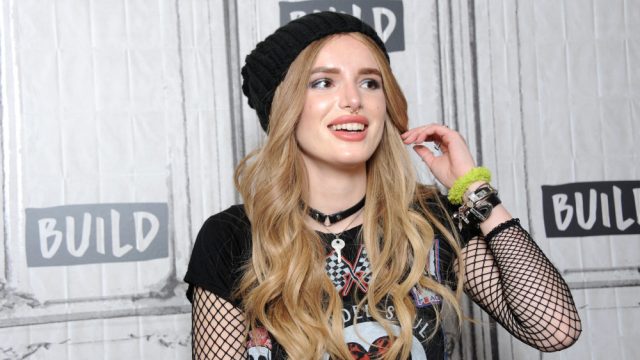 Bella Thorne is never one to play it safe when it comes to fashion, known for donning purple-and-green metallic lipstick on the red carpet and dying her hair a bold fuschia (or blue or rainbow) whenever the moment strikes her.
The only constant in her style choices is that they're often bold and offbeat — which is why our entire office did a double take when she stepped out Thursday, March 22nd, resembling a glamstress from the days of Hollywood yore.
The Midnight Sun actress was photographed in a draping, soft white trench coat falling below her knees with an open, heart-shaped neckline.  She adorned the coat with a large black statement belt and paired the classic look with dazzling blue heels and matching earrings. Even her hair and makeup is un-Bella-like: She wore a classic makeup color palette with her hair slicked back in a simple updo.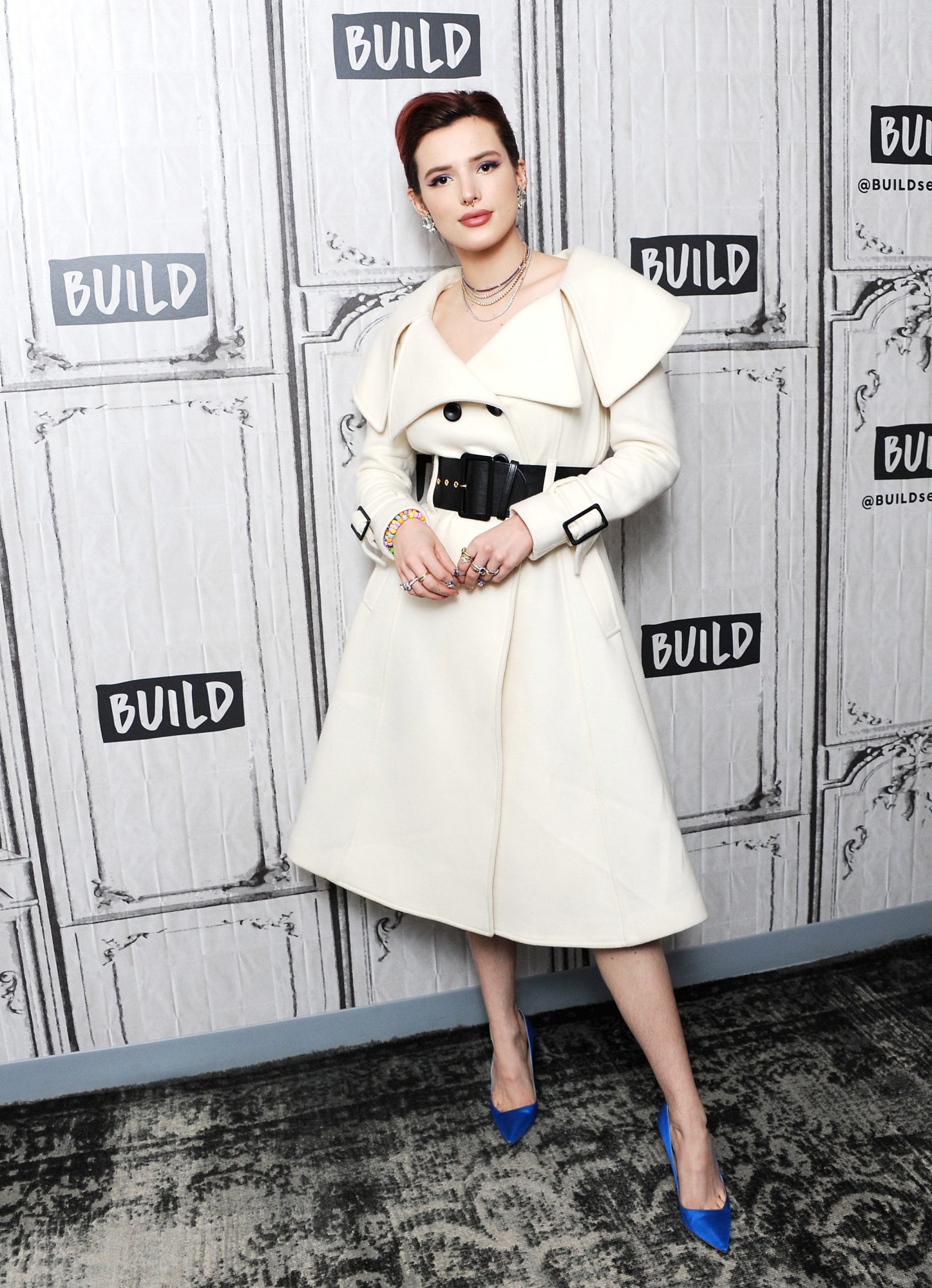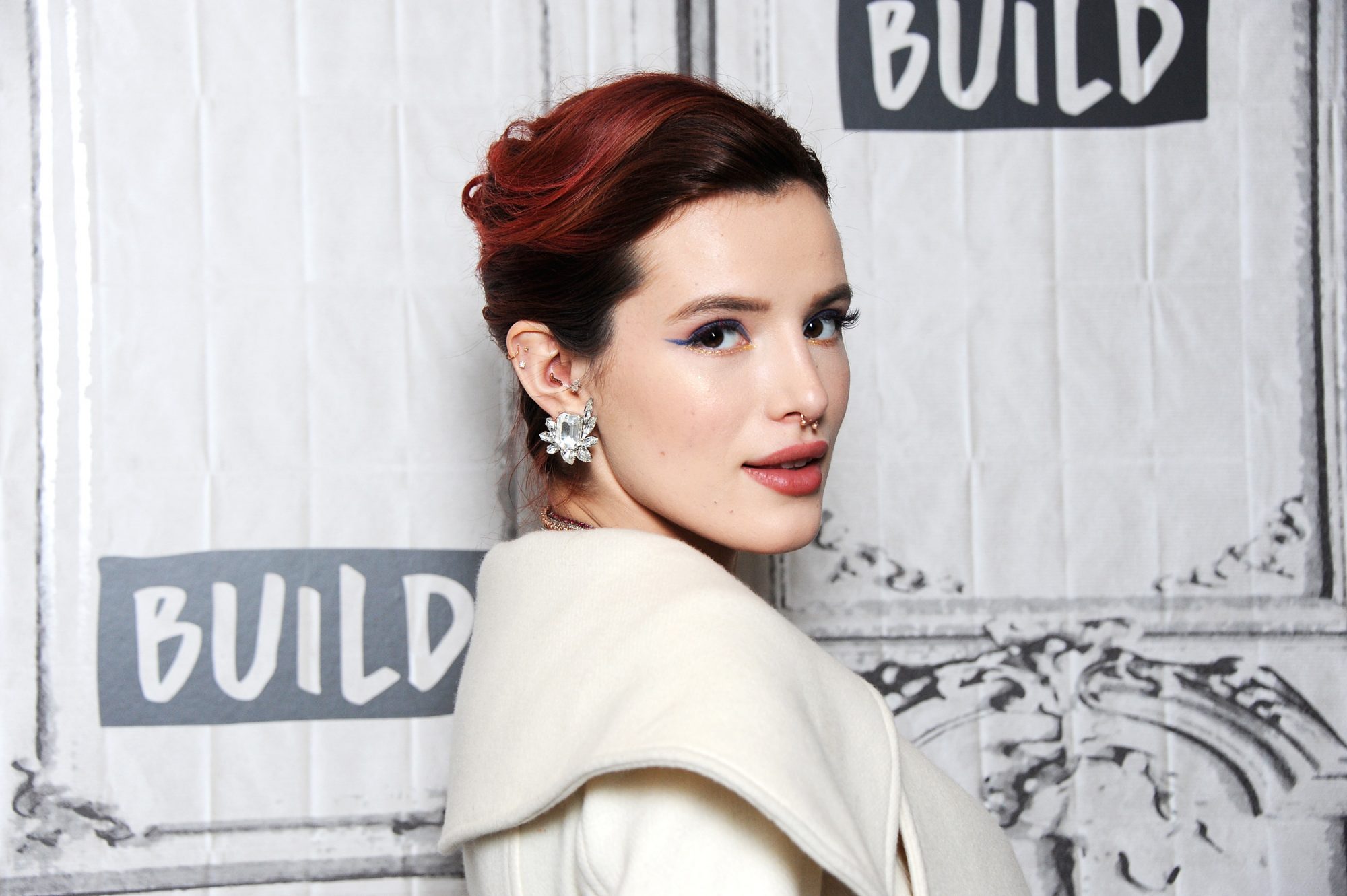 Bella looked predictably stunning in the ensemble, like a modern-day Holly Golightly (all that's missing is a pair of oversized shades and Cat), but it marks a stark departure from her usual avant-garde aesthetic. Is this the same Bella who shows off her nipple piercing, or who rocks out at concerts in fishnet body suits?
While the actress has been playing with more conservative looks lately, don't mourn her wild style just yet: We have a feeling the she won't be retiring her ever-changing hair colors or unpredictable red carpet looks any time soon.
All we know is that we're seriously digging this chic foray into classic Hollywood style.