Bella Hadid's quilted dress might start a fire, and a trend!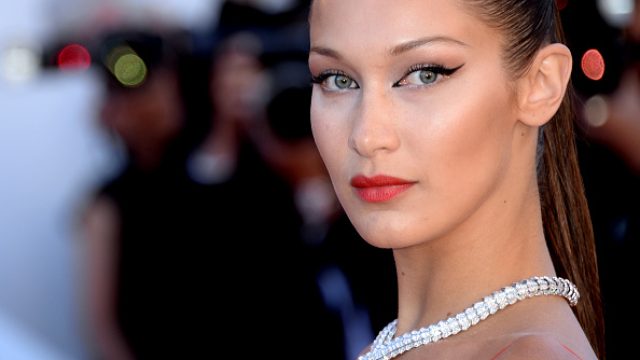 Over the last few years Bella Hadid has basically taken over the world. And her latest fashion choice is so hot, it might just start a fire! While attending the 70th Annual Cannes Film Festival, Bella pulled out a quilted dress that took our breath away. No one has looked this flawless and bed-time ready in years!
Bella Hadid is no newbie when is comes to fashion statements. Her runway looks are already legendary. Not to mention the killer wardrobe she rocked at the Met Gala earlier this month. So it is no surprise that this new red number turned heads in a major way.
Are you even ready for this?
Bella Hadid's red quilted gown is too almost too hot too handle.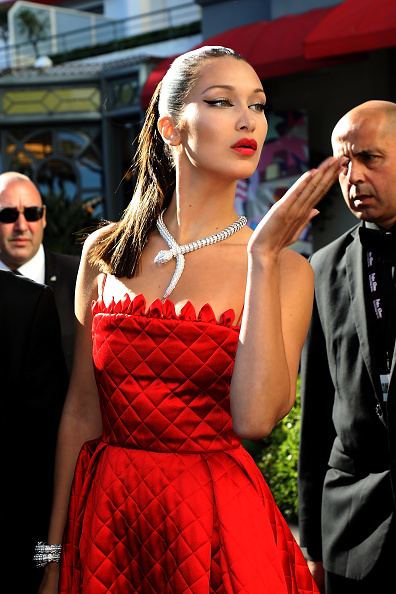 Is there anything that doesn't look absolutely perfect on this girl? Seriously. We are all drooling over the bright red color and cut of this gown. The top even looks like it is cut into little flames, which makes it even more unique.
Because the front is covered in details, along with an incredible snake statement necklace, the back of this gown needed to make a statement of its own.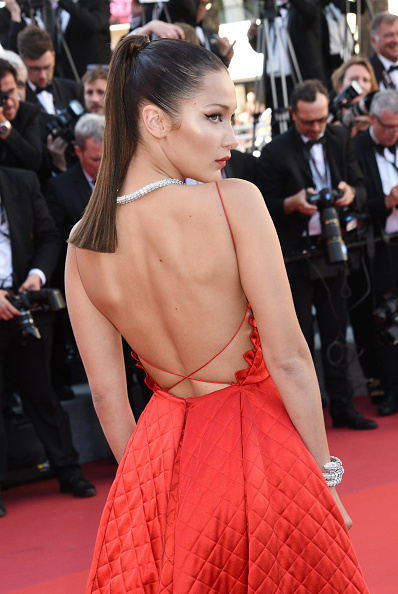 And that it did! Bella's back is almost fully exposed, albeit the thin straps criss-crossing at her lower back.
The supermodel worked her angles for the cameras, giving us a full look at the glory that is this quilted dress.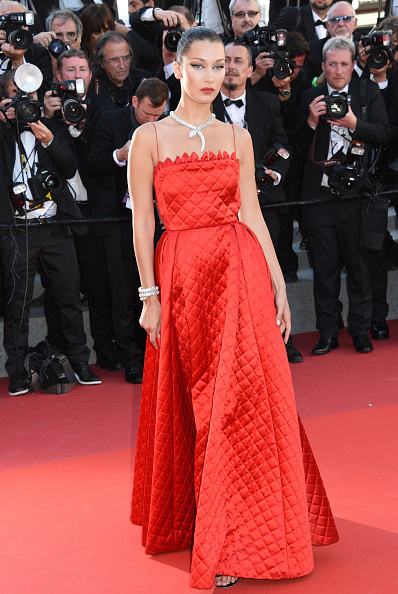 Maybe you are having such a visceral reaction to this photo because you recognize something from your own past?
Everyone has a favorite quilt, and Bella Hadid is no exception to this rule. She just took her favorite quilt and made it into a stunning red carpet look, as one does.
It seems like the successful model favors the red color. She wore a jaw-dropping gown to last year's Cannes
We just hope that Bella's trend picks up steam. After all, there are a lot of quilts that need to be repurposed.