Bella Hadid's new hair color is a cotton candy dream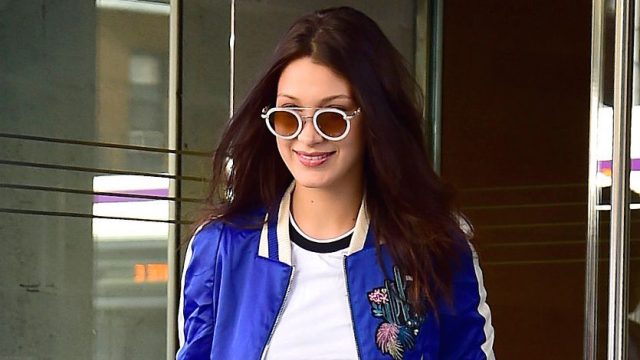 We're used to seeing Bella Hadid with her signature espresso-colored locks. Models often have to wear wigs and have their hair styled in eccentric ways for shows and shoots, but she always goes back to her signature look. She's had it that color for so long, we almost forgot that she's actually a natural blonde, just like her sister Gigi! She recently shared a picture of the two of them from when they were young with their natural hair colors, and they both look so adorable with their natural blonde hair:
Since then, Bella has gone darker — likely to distinguish herself from her family, and because it looks so good with her skin tone. Here's Bella with her normal hair color, which is absolutely gorgeous:
However, just like another Bella who recently dyed her hair for summer, it looks like Bella recently decided she wanted to try something new and different. She took the plunge and went for a pastel pink cotton candy look, which looks incredible on her:
We're not sure whether it's for a shoot or a show, or if the new look is here to stay, but either way, we absolutely love it and we're reconsidering the pastel trend for ourselves.