Bella Hadid thanks The Weeknd "for being the best" in a sweet Instagram post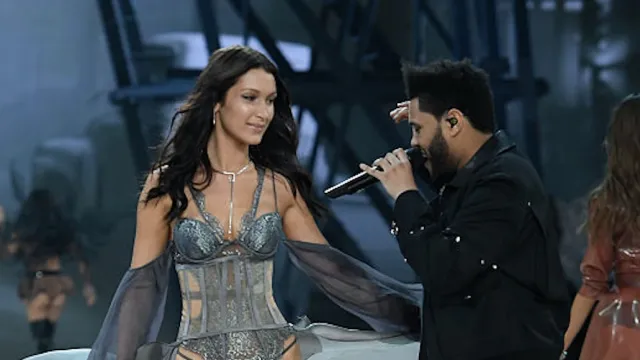 They may no longer be an item, but Bella Hadid and The Weeknd are clearly still big fans of each other. Bella, of course, walked the runway at the Victoria's Secret Fashion Show while The Weeknd performed live. The two parted ways in early November, though they continue to cross paths thanks to their successful careers.
And for anyone who missed the special moment they shared onstage together, Bella posted the sweetest message after the show.
https://www.instagram.com/p/BNes-njAvSj
While many of her posts included shout outs and thank yous to people who made the special night possible, this caption included a special note to The Weeknd.
She wrote, "Thank you @theweeknd for being the best and most incredible performer on the planet. You KILLED it, as always 😍 ❤️"
That is some serious adoration and we love everything about it.
Of course, seeing that there's still so much affection between these two is making us totally nostalgic for the days not long ago when they were a power couple and sharing their love for the world to see.
Bella had made it clear before the show that there were no hard feelings between the former couple.
She told E! news, "There is no awkwardness. He is my best friend, and I am excited because I am walking during his performance."
From the looks of it, they thoroughly enjoyed seeing each other in their respective elements. And we weren't the only ones who had major feelings about the whole thing.
https://twitter.com/udfredirect/status/804057737269219330
false
If only we could all be mature enough to speak so highly and have so much respect for our exes.