Bella Hadid is totally making the denim bikini a trend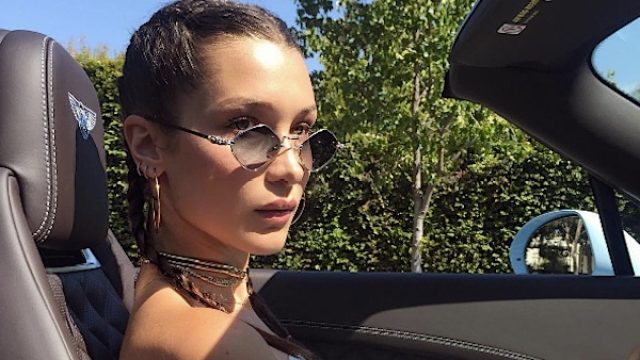 Bella Hadid is straight up style inspo, from that time she made us need cotton candy hair like ASAP, to that time she was straight up Jessica Rabbit-vibes in the *best* possible way. Now, we never thought we'd be on board with this particular look, but Bella Hadid just proved once again that she is truly iconic in all things fashion. Because only she could convince us that we literally need a denim bikini in our lives, like, yesterday.
Here's the ridiculously stunning shot
Talk about heart eyes on 100,000,000.
And more
Who knew denim could look so good off land?
Here's how to steal her look
1. This flouncy top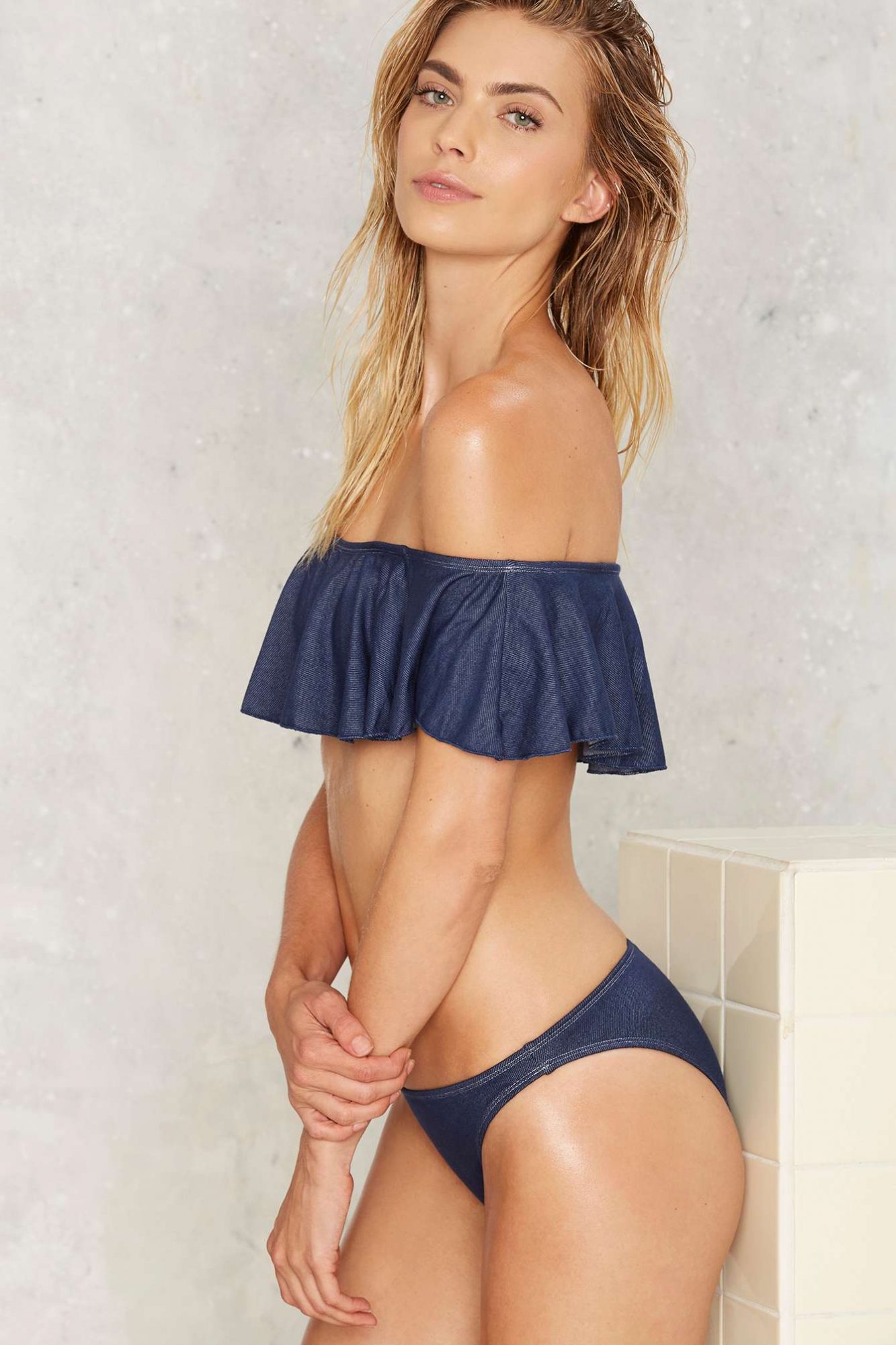 We love the unique cut!
Buy it here for $30 per piece.
2. This simple set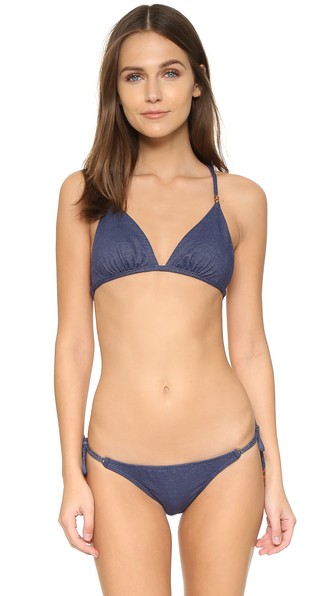 We love the unique cut!
Buy it here for $21.
3. This patterned option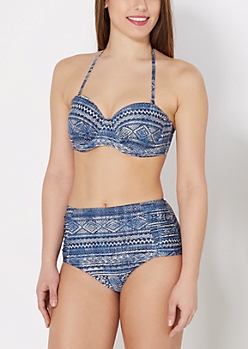 We love the mix of colors.
Buy it here on *major* sale for $5!
4. This classic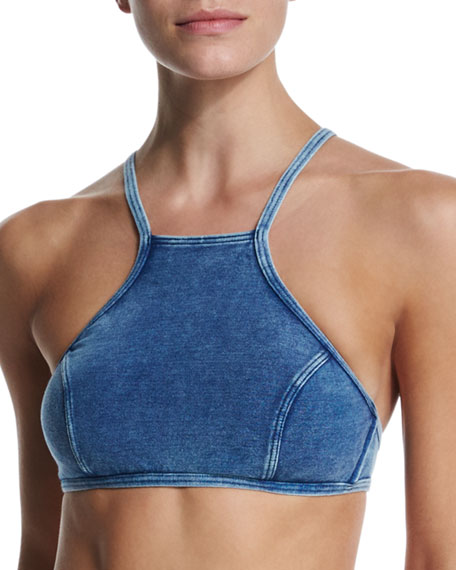 Loving the straps and the high neck.
Buy it here for $122 per piece.