Bella Hadid tried skydiving this weekend, and the video is a work of art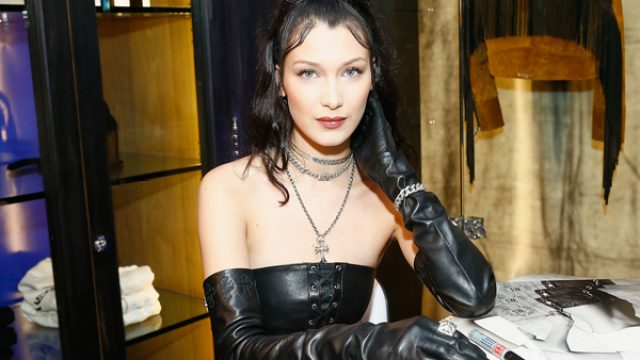 Bella Hadid has no fear! Seriously, Bella Hadid tried skydiving, and her video proves she wasn't scared one bit.
On Saturday, the supermodel posted an epic video of herself jumping out of a plane. While it seems like that would be a terrifying activity, Hadid did it with ease.
In fact, throughout the video, she is all smiles and makes it look like SO much fun.
"Jumped out of a plane today!!! IVE NEVER FELT SO CALM IN MY LIFE!!!," Hadid captioned the video. "Flying with the angels !!!!! Thank you @skydivedubai Greg and Maha ! best sky diving experience of my life!!!! F yaaaa!!!! DUBAIIIII!! In my @nike CORTEZZZ."
Hadid took her trip to Dubai as an excuse to try something new and dangerous. As you watch her in the video, you can see the gorgeous city of Dubai, the ocean, and Hadid having the time of her life.
Even though we don't know if we could ever jump out of a plane, the 20-year-old model makes it look spectacular.
https://www.instagram.com/p/BS6tUhHhTDu
We seriously can't stop watching this video on repeat. It's so peaceful, which is bizarre, because the activity itself looks far from peaceful.
What we do know is that Hadid is a supermodel and a super-duper action seeker.
In addition to flying around in the sky, the Los Angeles native explored Dubai and did a few press events this week. Earlier in the week, she attended the launch of Dior's the Art of Colour exhibition.
https://www.instagram.com/p/BSytdE1BfgT
Then she helped host the fancy — and totally stunning — Dior dinner party for the new campaign.
She might've been flying solo (not literally because she had a skydiving instructor), but this trip was anything but lonely or boring.
Keep doing you, Bella. You are fearless and fabulous!
What about you, would you try skydiving?