Bella Hadid went for the scissors again with her shortest bob yet
Bella Hadid might be known for her signature long brown hair, but one look at her Instagram profile and it's clear that she loves a good hair switch-up. Back in August, she showed off beachy blonde strands that gave us mermaid vibes, before transforming her look with a blunt, shoulder-grazing bob haircut in September. Now, she's changed up her look yet again, this time going back to brunette and cutting her hair even shorter—and it's très chic.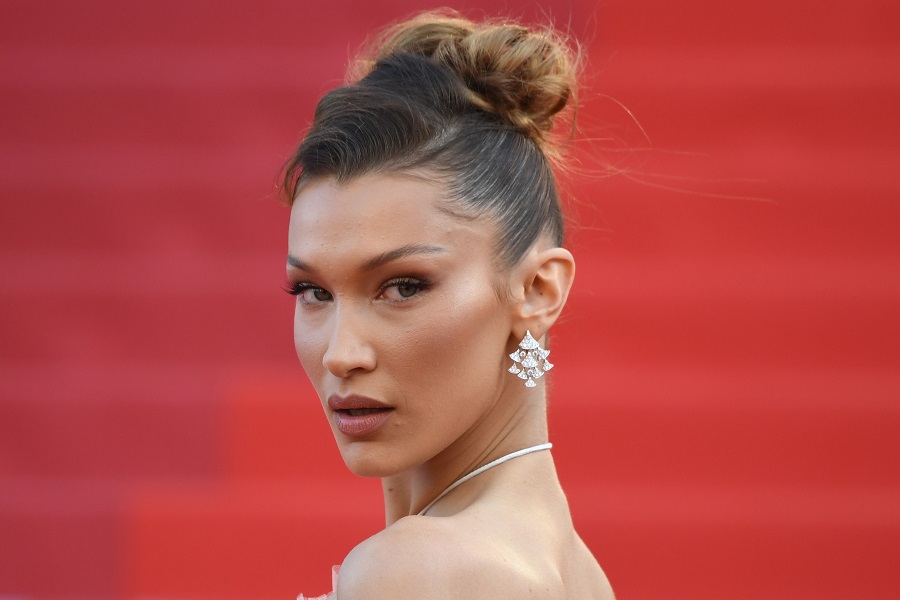 The supermodel stepped out in Paris on November 15th at the 2019 Vogue Fashion Festival sporting her new look. It's the perfect way to ring in winter, and what better place than Paris to debut a bold hair change?
Hadid officially said au revoir to her sunny blonde waves in favor of a hot chocolate hue in a blunt bob with rounded ends.
Her chin-grazing style flips in at the ends, giving it a quintessentially French feel. So while Bella looks fabulous in pretty much any cut or color she tries, we have to say, we are fully digging this sophisticated style.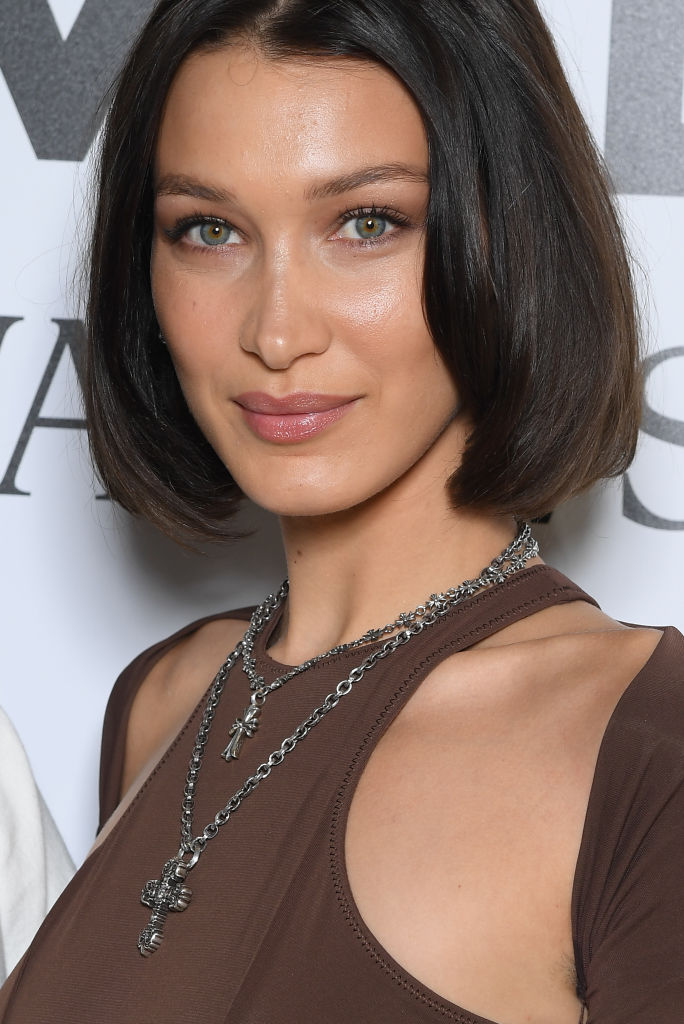 What we love most about this look is that it's a little bit textured and piece-y, but still sleek and stunning, making it the versatile winter hair look we've been waiting for. The center part feels somehow both fresh and like a throwback. It would work on pretty much any hair type, making it the perfect pick for your next appointment in the stylist's chair.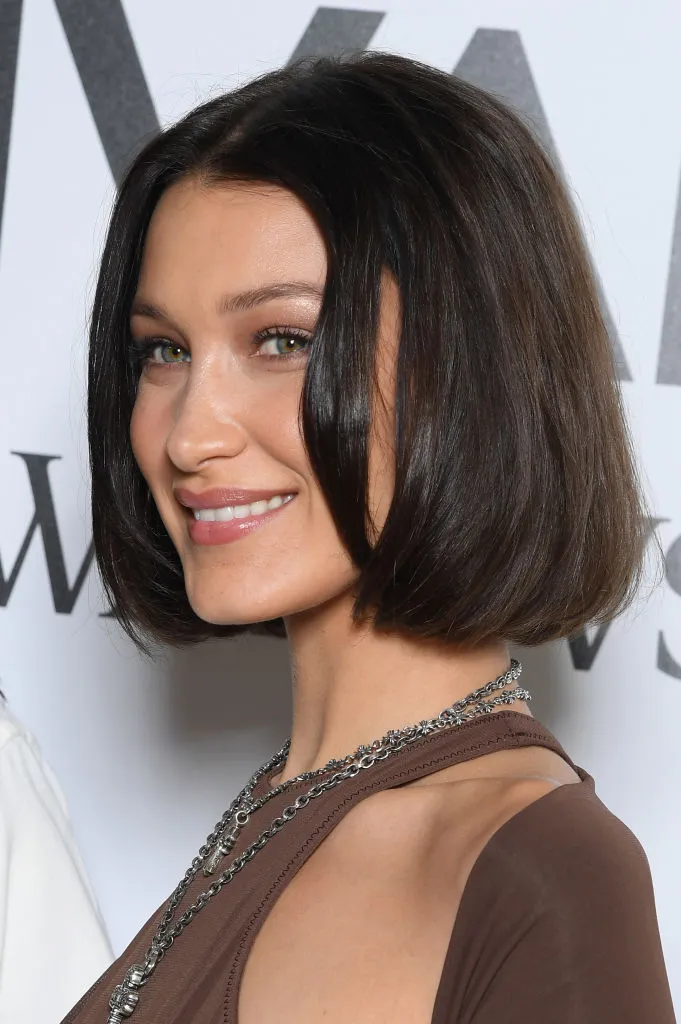 Because Bella is such a hair chameleon, we'll have to stay tuned and see if this brunette bob is here to stay, but either way, it's proof positive that she can pull off any look she tries. We're inspired!