Bella Hadid opened up about the one thing that's kept her from pursuing acting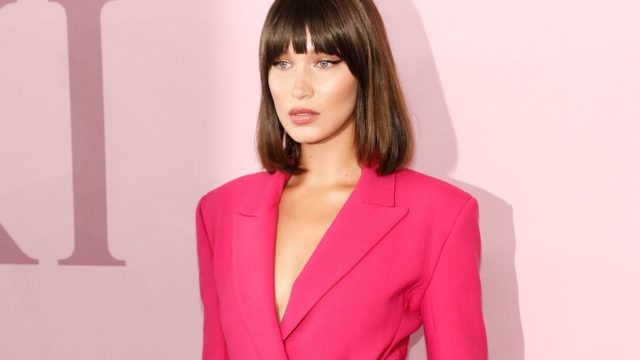 We know her best as a model, but who knows? Maybe someday you'll see her on the big screen. Bella Hadid is thinking about pursuing acting, and there's reasons why she's looking to jump-start that level of her career.
In an interview with InStyle, Hadid noted that she wants to be an actress so that fans can get to know the real version of her. We're guessing that means that she wants to remind people that she's got many layers, and is capable of so many different things. Also, as a model, she's not able to flash as many smiles as she wants to, thus people often think she's a cold person in real life.
What we love about Hadid's new goal is the fact that she already knows there's one obstacle that might get in the way — and it's why she might hold back for a little bit longer.
"I would have to get a hold of my ADD, but otherwise I think it would be fun," she said.
We think that Hadid can definitely shine on set. She's got an incredible work ethic, so she'd be an asset to have in an ensemble — either in film or on television.
"I was 100 percent independent by the time I was 18, and I paid for my own apartment," she said during the interview. "That wasn't because of my parents. I worked my ass off for two years."
But most importantly, she's already comfortable being the center of attention. She's' made appearances on a few reality TV shows, and of course, has been televised during the 2016 Victoria's Secret Fashion Show, so we have a feeling she wouldn't be too camera shy.
Even if it takes her a few more years to achieve her goal, we'll support any project she puts her name on.